The Fire Opal sounds like something out of an old adventure film, the sort of treasure that Indiana Jones might search for. The gem might not have any mystical powers (as far as we know), but it is a rare and beautiful find.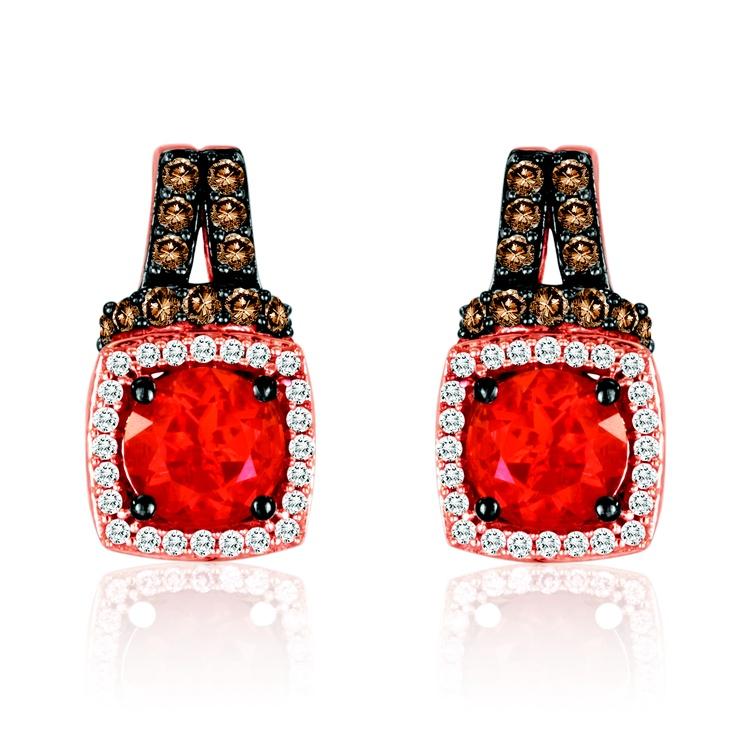 Le Vian Fire Opal Earrings via JCK
Opals differ from other gems in that they are amorphous silica, rather than crystalline. As such, an opal is referred to not as a mineral, but as a "mineraloid." This is why opals have that neat, round look and can take a wide variety of shapes.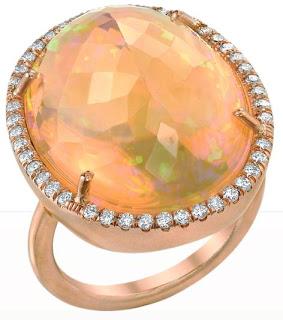 Irene Neuwirth Fire Opal Ring via Diamonds in the Library
The fire opals are named for their distinctive appearance, being translucent and found in a variety of colors ranging from yellow to orange to red. Though these opals don't always show any play of color, they can show bright flashes of green from time to time.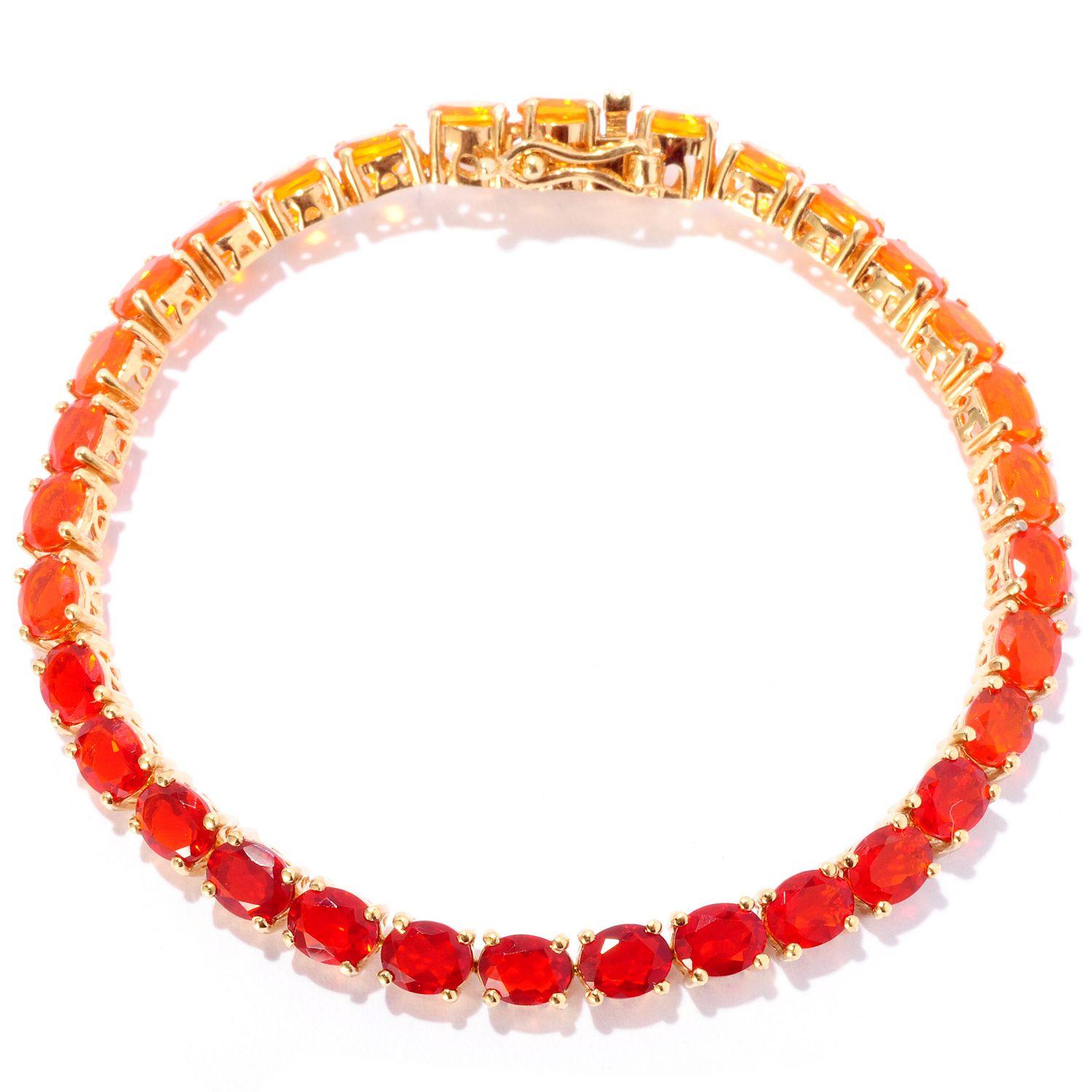 NYC II Shades of Fire Opal Tennis Bracelet
These gems most famously come from the state of Queretaro in Mexico, so the Mexican fire opal has a bit of legend and mystique surrounding it. The opal itself draws its name from the Greek "Opallus," which refers to seeing a change in color. This would lead to the Latin word opalus, for precious stone. So opal's name has double meaning, both relevant. The legend of the opal has it that the gem can help to cure depression or draw a lover (which perhaps explains why it is a popular gem, but never caught on as an engagement stone).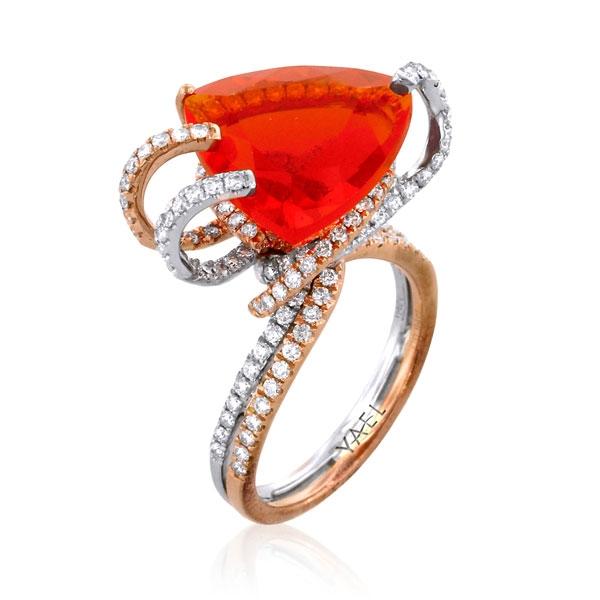 Yael Fire Opal Ring
The Mexican fire opal should not be confused with other types of Mexican opal, including the water opal, which is an amazing colorless opal that displays an inner flash of blue or gold. Mexican opals that are hard enough to be cut and polished are referred to as Cantera opals. These gems can provide an amazing variety of colors for the observer. Both beautiful gems, but not fire opals.