As brightly colored as Easter Eggs on Sunday morning, Suzanne Kazan's collection of luxury jewelry is bursting with bright tones from precious and semi precious stones. Featuring asymmetrical cuts, distinctive detailed designs and trend setting, bold style, the earrings, rings, necklaces and pendants in the two collections the designer helms are refreshing, upscale and just plain fun.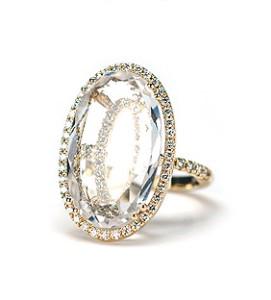 Never trading elegance for merely eye-catching, Suzanne Kalan balances her prismatic designs with a sense of proportion. Big, beautiful stones are framed by irregularly placed pave-like gems and offset with yellow gold. The pieces, though oversized, never feel cluttered or busy, and they easily complement a stunning outfit while holding their own appeal. Thus, celebrities like Gisele Bundchen and Angelina Jolie are routinely seen with her pieces on and off the red carpet.
Born Into the Business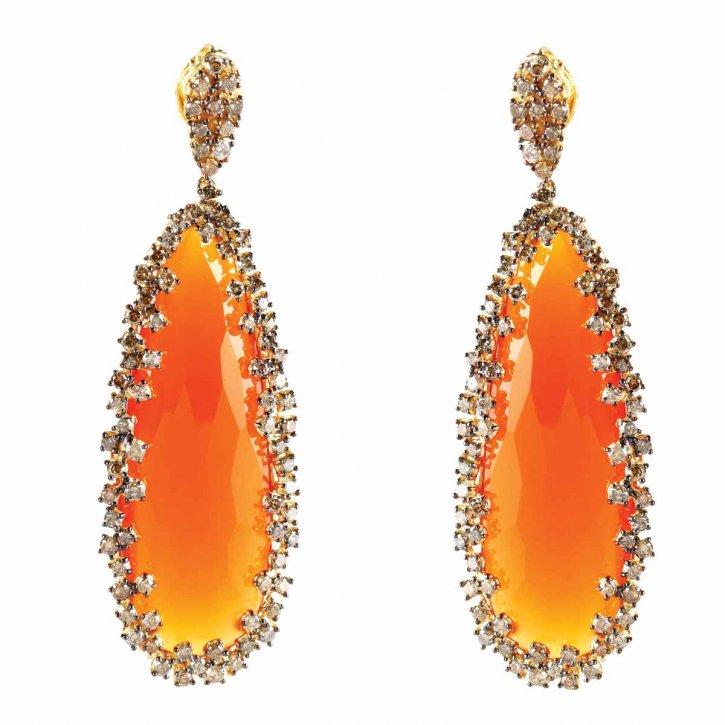 Suzanna Kalan Orange Chalcedony and white sapphire earrings
Though Suzanne Kalan and her husband were both involved in the jewelry business long before she founded her own company, it was mainly in retail and manufacturing. With the birth of her first child, however, Suzanne began exploring the possibility of designing her own line, one that was elegant, feminine and a touch dramatic. Kalan was the first company, started in 1988 with her husband Paul as a partner, and with easy success came the second line, Suzanne Kalan, which included more dramatic statement pieces.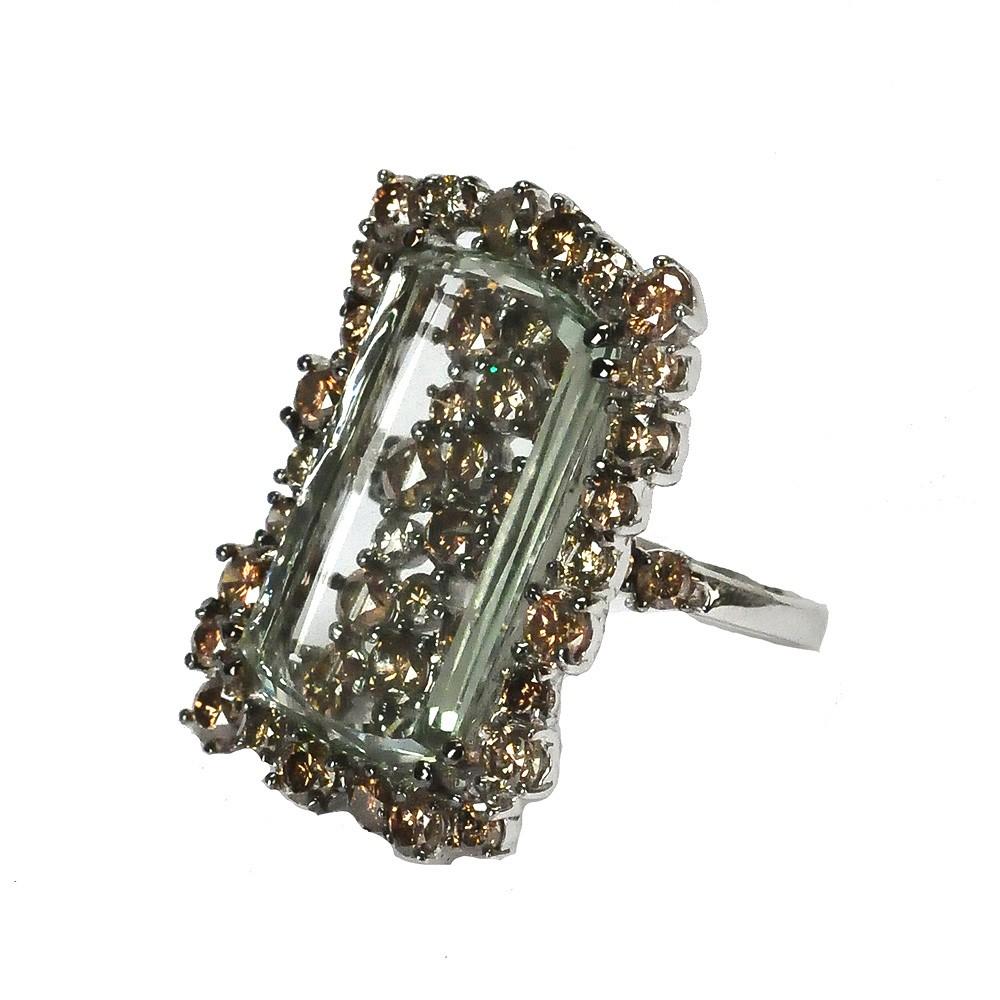 Suzanne Kalan's varied jewels are swiftly taking over the fashion world. Seen in Cosmopolitan, Town & Country and Marie Claire magazines, and found in fine jewelry stores around the world, her influence is spreading like wildfire.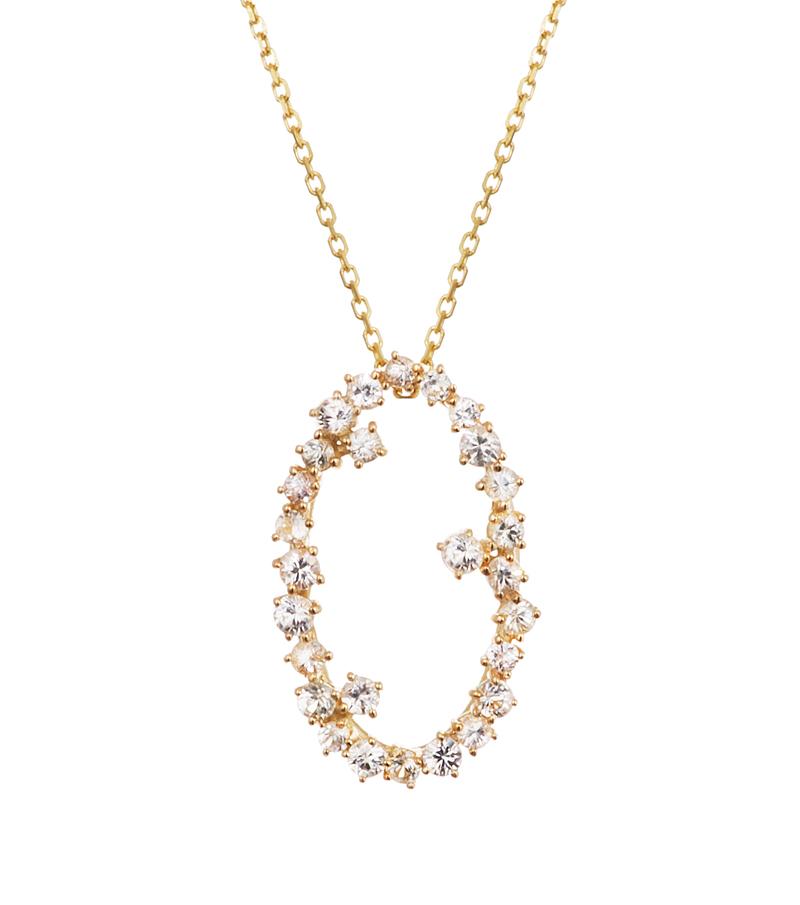 Though her name isn't as well known as her contemporaries, yet, Suzanne Kalan is positioned for greatness in the next few years. Scooping up a few pieces while they're still readily available is highly recommended, especially since these beautiful baubles have a timeless artistry that will only improve with age.