The mere mention of Solange Azagury-Partridge brings to mind a number of adjectives for those who are familiar with her work. She's sophisticated, fiercely independent and has managed to pour her soul into her line of contemporary jewelry. Ah, but try to define, in just a few words, the jewelry collections; odds are, you won't be able to. How does one quantify genius, anyway?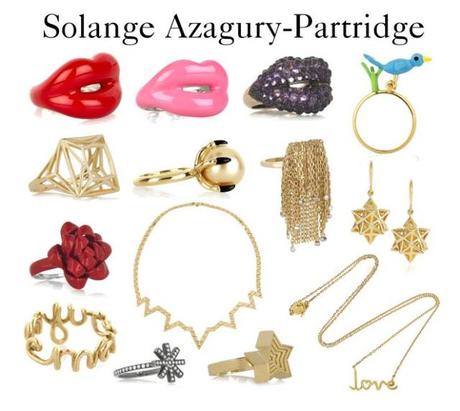 via VJuliet
Jewelry for Every Woman
Solange Azagury-Partridge Jewelry embodies the passion that drives the human condition and the creativity needed to give purpose to those efforts. As she insists, there is not a woman who goes through her life and not want something to call her own. That "something", of course, being jewelry that absolutely changes the way she carries herself.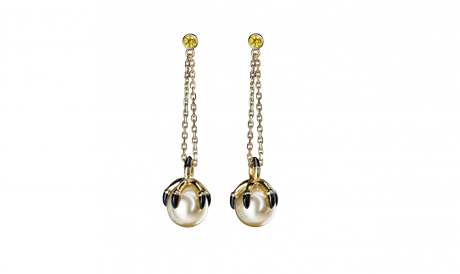 "Ballcrusher" Earrings – gold South Sea pearls dangle on chains from fancy yellow sapphires.
Azagury-Partridge is quick to reiterate the importance of subtlety. Despite the vivid hues, shapes and sizes of her many London jewelry designs, she insists simplicity can easily co-exist with aggressive design efforts. This London beauty lives – and designs – with no boundaries.
Solange Azagury-Partridge Jewelry
From the first spectacular signature piece, which ironically was her own engagement ring, Azagury-Partridge knew this was where she would build her life, define her career and play a role in the lives of women on an international basis. The self-taught and eclectic artist discovered her raison d'etre early on and she's never looked back. The result is an exquisite testament to her raw talent and the demand for her jewelry designs.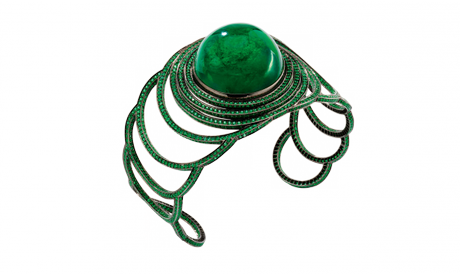 Emerald step cuff – blackened white gold set with emerald pave centered around a 72ct emerald cabochon
In a recent interview with Elle, she said jewelry should make a woman "more beautiful and strong".
It's Just Business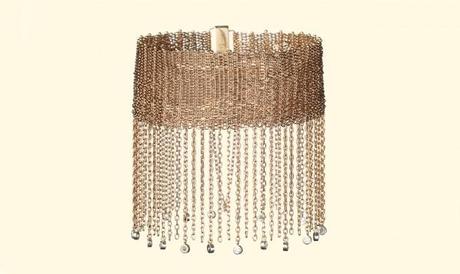 Gold and diamond fringe bracelet with 69 ctw of diamonds
Just don't expect prim and proper to be part of any Solange Azagury-Partridge jewelry collection. Instead, she raises the bar, ditches the pleasantries and delves into whatever her passion might be for the day. From the authentic heart design pendant – yes, a miniature gold version of the human heart, complete with intricate beveling for arteries and distinctive heart values – to the haunting purple-shadow laden eye, complete with a single diamond teardrop, this is most certainly going to be a powerful legacy for the young and brutally talented jewelry designer.