Ruth Tomlinson is a London-based luxury jewelry brand. It is a relatively new brand with Ruth Tomlinson launching her first collection in 2001. These first two collections are called "Flora" and "Sketch." She later launched four additional collections, including the award winning collections "Encrustations" and "Hoard."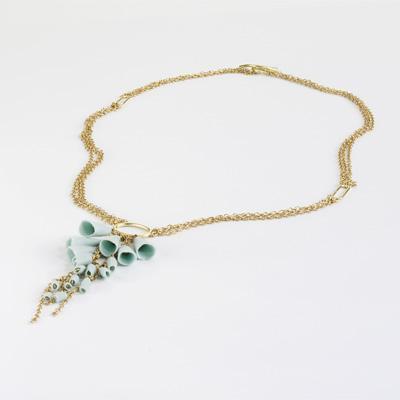 Gold, silver and duck egg porcelain small chain necklace from "Flora"
She recently launched an exceptional collection of uniquely designed wedding bands and diamond rings. These very wearable rings are of a luxurious quality and meant to be treasured forever. Their rare beauty will undoubtedly become family heirlooms for the families they will grace.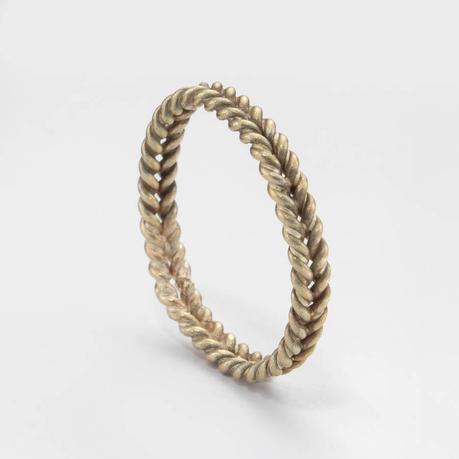 9kt yellow gold double rope band
A contemporary designer, Ruth Tomlinson holds a Master of Arts from London's prestigious Royal College of Art. She has been hailed by jewelry aficionado Dorothy Hogg as "an influence on this generation." Her jewelry designs have different classical references with each piece containing a personal history or secret treasure.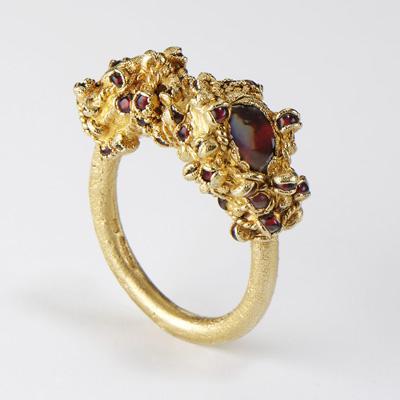 Encrusted garnet ring from the "Hoard" collection
Ruth's contemporary designs are quite fascinating. Diamonds may be paired with fragments of glass or ceramic flowers. She often pairs diamonds of high sparkle with pearls or antique beads. She breathes new life into antique gemstones by fracturing them and resetting them in gold bands.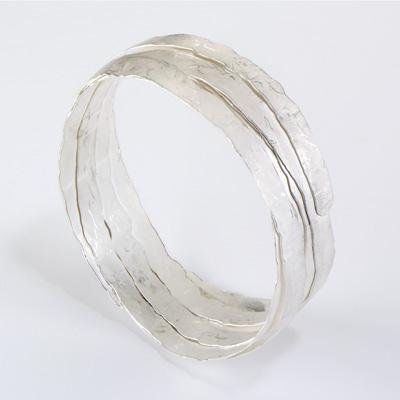 Silver wrap bangle from "Sketch"
Ruth Tomlinson's handcrafted collections range from silver pieces that are worn everyday to high end diamond and gold treasures. She also takes unwanted or under appreciated jewelry pieces and crafts them into new bespoken pieces that owners will treasure forever for their beauty and sentimental value.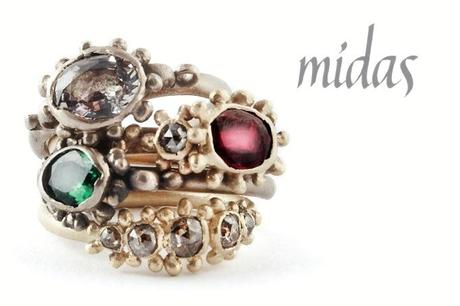 Where does Ruth get her ideas for such unique designs? She has a passion for the minutiae and the world's smallest and precious intricacies. She has an eye for inherent value, rare material and nature's curiosities. Some of her inspiration for the collections she designs is born of the idea of life cycles in nature. She has a keen interest in archeology and natural changes, even decay. Through the use of various materials, she hopes to evoke a sense of the preciousness of nature and the small or hard to see wonders of the world.