Masterpiece London is quickly approaching with its preview scheduled for later this month on June 26th. The art, antiques and design fair takes place from June 27th through July 3rd at the South Grounds, at the Royal Hospital Chelsea.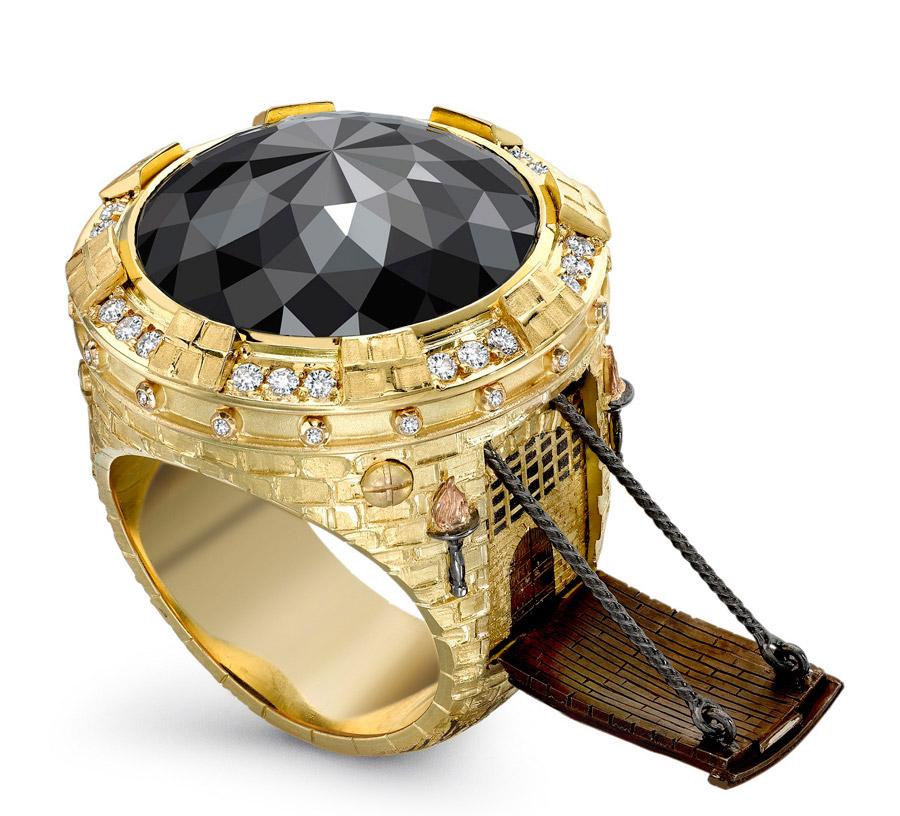 Castle Ring by Theo Fennel from Masterpiece London 2012 via The Jewellery Editor
If you are not familiar with Masterpiece London here is your primer to this extraordinary event.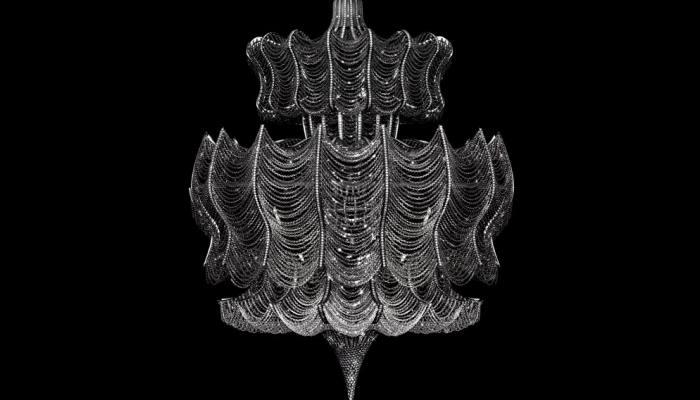 Diamond Chandelier by Solange Azagury Partridge via Robb Report
Masterpiece London is first and foremost about excellence. Every item is scrutinized in detail by a team of experts at the event to insure each items authenticity. Purchases made here can be made in confidence, because no matter who has presented the item for sale, each is inspected thoroughly. This assures buyers the highest degree of confidence in each of the items originality.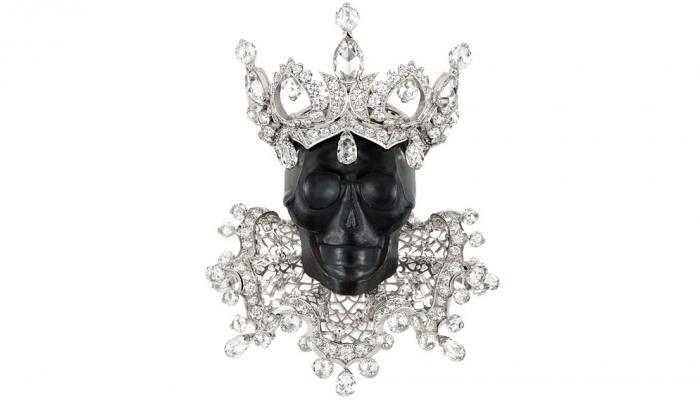 Roi d'Obsidienne Pendant by Christian Dior Masterpiece 2012 via Robb Report
Each day of the event, exhibitors provide their insight into their various areas of expertise. It may be diamonds, jewelry, art or pocket watches. The world's best experts are here and they are part of this display of prestigious, and in many cases, one-of-a-kind pieces. It also provides an educational opportunity for those wishing to learn more about their particular areas of interest from some of the world's most knowledgeable in their trade.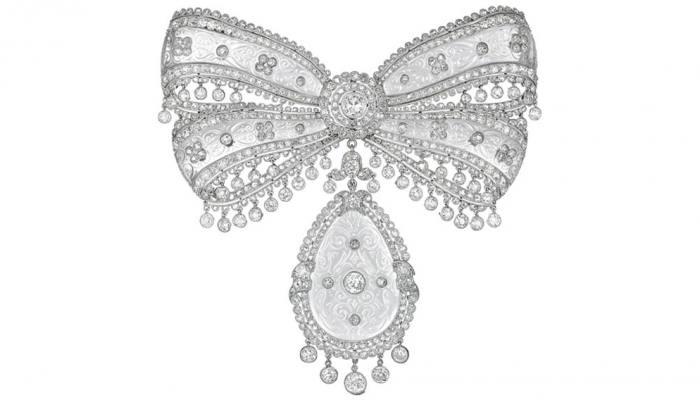 Belle Époque Diamond and Rock Crystal Devant de Corsage by Cartier, Paris, 1913 via Robb Report
It is scheduled for London's best weather season, and annually draws large, and sophisticated crowds. This year Masterpiece London Masterpiece London adds the flavors of Scott's Champagne & Seafood Bars to offerings of delicacies, along with classics like Harry's Bar, The Mount Street Deli, and a la carte lunch or dinner options from Le Caprice.
Masterpiece 2012 Part Two – Brilliant from The Jewellery Editor on Vimeo.
There are pieces of fine jewelry available as well as ancient sculpture. It may surprise some to know that Masterpiece London also includes more contemporary items like rare motorbikes. With today's concern about fakes, reproductions, and counterfeits, it is nice to know a team of experts is on hand to very the authenticity of the items available at Masterpiece London.