Those born in the month of March have a very special birthstone—the aquamarine. This stone is available in a wide range of light blue shades which complements nearly any skin or eye color.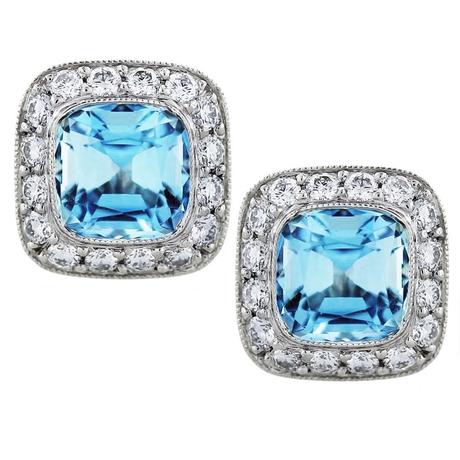 Tiffany and Co Legacy Aquamarine and Diamond Earrings in Platinum
Those who study colors note that light blue inspires feeling of trust, sympathy, harmony and friendship—all positive feelings. Aquamarine is the color of the sky and water, invoking feelings of life. In fact, legend says that aquamarine originated in treasure chests held by mermaids—making it a lucky stone of sailors.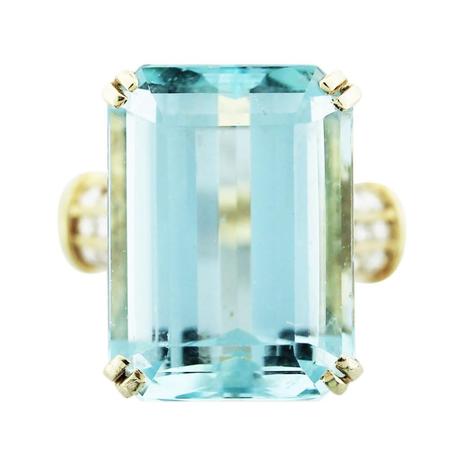 18 Carat Aquamarine Cocktail Ring with Diamonds
Aquamarine is popular for use in birthstone jewelry, but is also appropriate for use in an engagement ring. The gem is, according to traditions, perfect to assure happy marriages since it brings the woman great joy and wealth.
The stone itself is related to emerald. Both stones are from the beryl family of stones. Unlike the emerald, the stone is often very clear and even, with many available free of inclusions. The stone is on the hard side, ranging from 7.5 to 8 on the Mohs scale. Acceptable color options for aquamarine ranges from very pale blue to strong sea-blue—the more intense the color, the more valuable it is.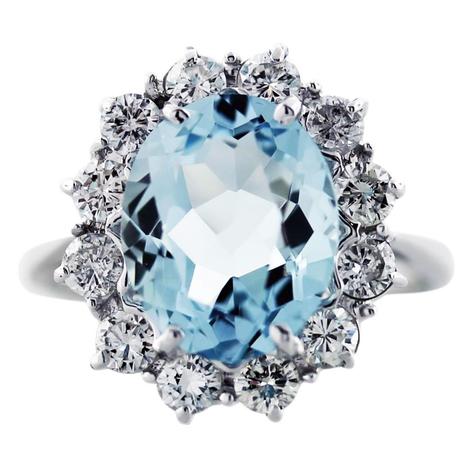 Aquamarine and Diamond Cocktail Ring in 14K White Gold
The most popular place for aquamarine harvesting is Brazil, with the Santa Maria mine being the most well-known. The largest aquamarine in known existence was found in Marambaia Brazil. The stone weighed 110.5 kg. Despite the fact that Brazil is the most popular place to find these stones, they can be found in places as far off as Zambia, Afghanistan and Pakistan.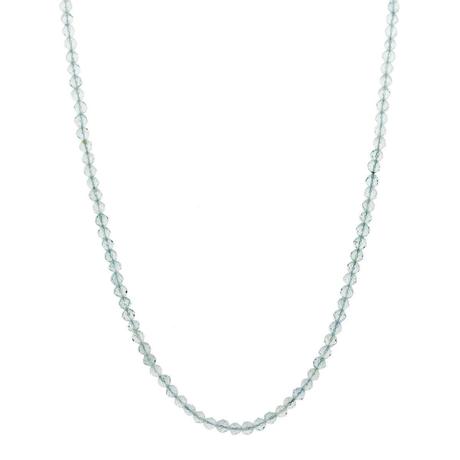 Tiffany and Co. Aquamarine Bead Necklace
There are few stones in existence that are refined in as many ways as the aquamarine. The stone completely changes its feel based on whether it is cut in a classical cut or a more creative method. Even uncut, the stone offers a beautiful look. Anyone with an eye for color and style is sure to appreciate the beauty of march's stone.
Tracy S for Raymond Lee Jewelers, South Florida's premiere source for buying and selling luxury watches and designer jewelry.