Jacqueline Cullen is a jewelry designer from the UK who specializes in the rare Whitby jet. All of her pieces are unique; no two customers will ever have the same piece. Cullen is the only contemporary jewelry designer that uses Whitby jet. The only materials she uses are 18k gold, crystals, and black and yellow diamonds, in addition to the jet. Every individual piece is personally hand crafted by Cullen herself.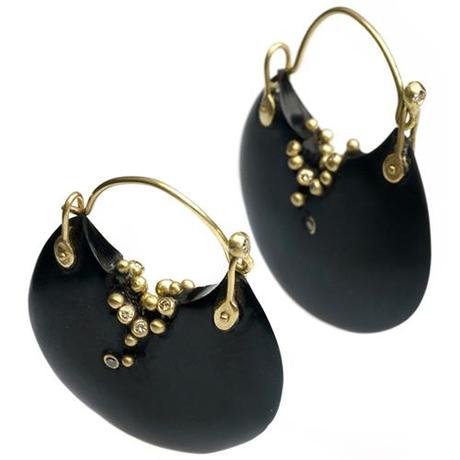 Whitby jet is a semi-precious stone that is a deep opaque black, hence the phrase "jet-black" which gained much popularity centuries ago. It is a material that was in abundance during the time that Queen Victoria mourned the death of Prince Albert. Thus, it because something people wore during the mourning process, and represented morbidity, death, and grief.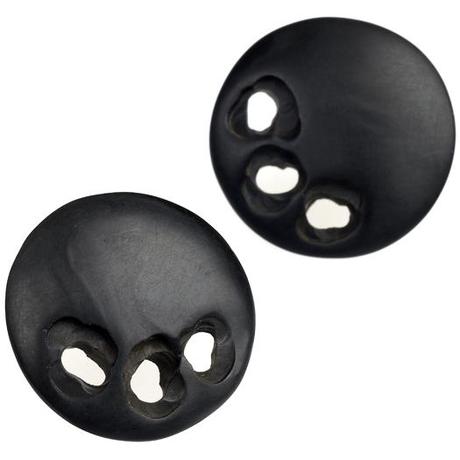 Hand carved Whitby jet studs with 18CT gold fittings
Although it is rare in this day and age, Whitby jet was mined centuries ago along the North Sea shores, near Whitby, North Yorkshire UK. This brought about the trend of wearing jet as beautiful jewelry during dark times in someone's life. Today, Jacqueline Cullen has a special source in Whitby that repels and finds untouched pieces of jet in the rubble that used to be the mines.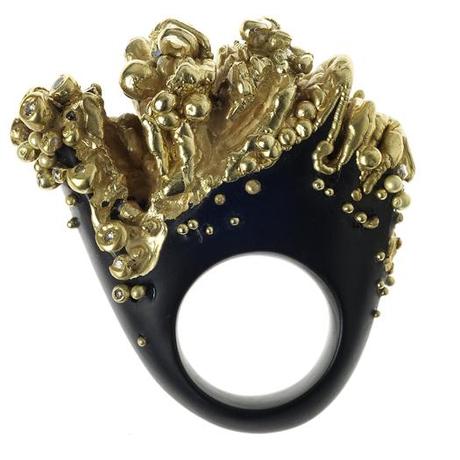 Hand carved Whitby jet ring with electro formed precious metal, 18CT gold granulation and champagne diamonds
Cullen's beautiful and unique jewelry designs, which are works of art, are inspired by Mother Nature's violent acts, such as volcanoes erupting or a bold strike of lightning across a dark sky. Some of her pieces resemble a mountain recklessly opening up and spewing its burning hot lava, as the piece of jet, polished and smooth, opens up naturally with jagged edges, erupting forth the 18k gold lava, filled with beautiful sparkling diamonds. Every natural flaw on the piece of polished Whitby jet is dazzling, just as physical flaws on someone's body is one of the things that makes them unique yet beautiful.
A piece of Jacqueline Cullen designer jewelry is not only aesthetically pleasing to the eye, but it is an investment in beauty and in art, in addition to being a bold piece of jewelry.