Of all the jewelry styles for earrings, chandelier earrings are definitely the most romantic. Dangly and ornate, they are like tiny replicas of magnificent crystal chandeliers that adorn dining room mansions. They are a popular choice for the bride with an upswept hairstyle.
The multiple levels of chandelier earrings vary in length and style with some being long enough to just sweep the top of the shoulders. They are designed and made light so as not to tear the piercing hole in the earlobe. They are made from a variety of materials such as gold, silver and other metals. Many feature beautifully cut and polished jewels. Gold and diamonds have traditionally been popular for designers to fashion chandelier earrings. Other precious and semi-precious stones used include emeralds, tourmalines, and amethysts.
Chandelier earrings are a must-have for an elegant ball or party. Below are five lovely designs.
Precious Stones
Six pale purple amethysts dangle from a diamond base on these chandelier earrings. They are made of 18K gold and have rows of round-cut diamonds on two tiers that feature the amethysts.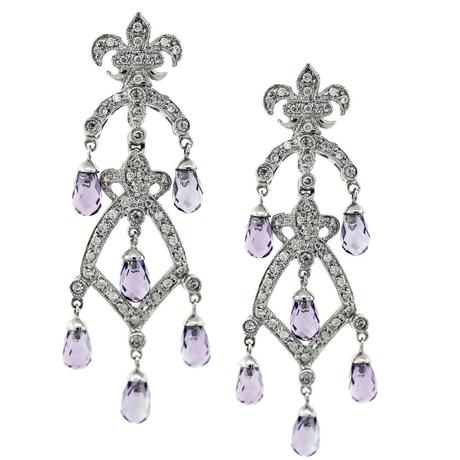 18K White Gold Amethyst Drop Chandelier Earrings
Cascading diamond teardrops dangle from the base of these earrings that feature a safety hook. They are made of 18K solid, unplated white gold. The carat weight of the diamonds is between 0.09 and 1.39.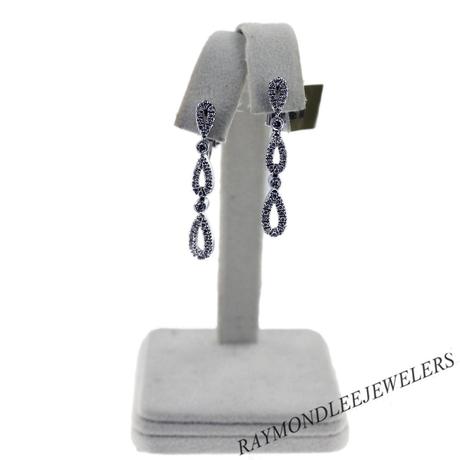 18k White Gold Cascading Teardrop Earrings
Vintage Platinum
The vintage platinum style earrings are fashioned of fine, highly polished platinum. They have five carats of diamonds that drop from the stud base. These earrings have post and friction backings.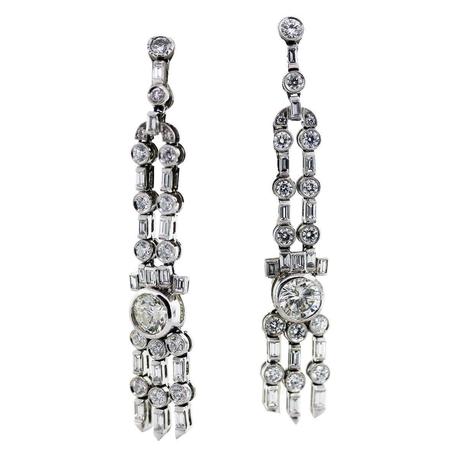 Vintage Style Platinum and 5 Carat Diamond Long Drop Earrings
Doris Panos Earrings
Three teardrops cascade from a circle with a sun-shaped rim on these chandelier earrings by Doris Panos. They are entirely 18K yellow gold with 1.25 carat diamonds .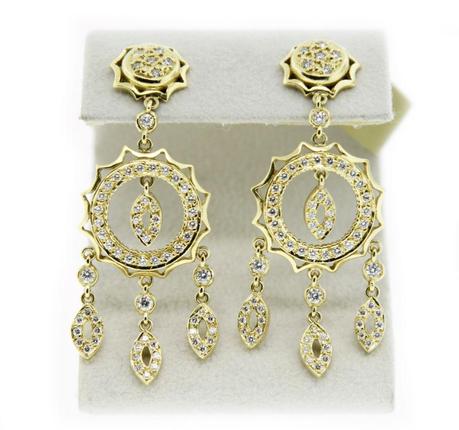 Doris Panos 18K YG and Diamond Chandelier Earrings
A delightful pair of chandelier earrings designed by Laura Munder feature colorful tourmalines that seem to dance when catching the light. Set in 18K gold, tiny diamonds top each teardrop-shaped tourmaline.
Rebecca M for Raymond Lee Jewelers, South Florida's premiere source for buying and selling luxury watches and designer jewelry.