The exquisite miniatures so typical of Carrera y Carrera jewelry designs reflect the Spanish brand's beginnings of well over a century ago. Manuel Carrera was a sculptor who established the brand in 1885 in Madrid. Still today, the pieces are like tiny works of his art, capturing the beauty of nature and living things.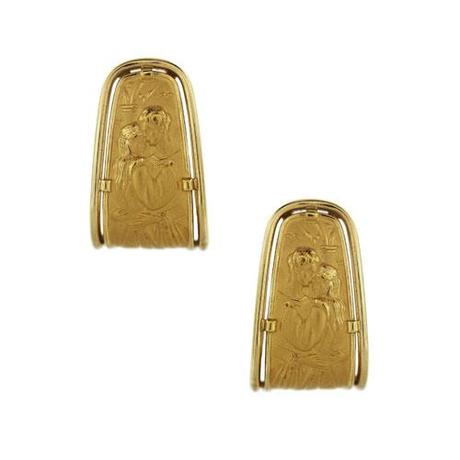 Carrera Y Carrera 18k Yellow Gold Romeo and Juliet Earrings
As a renowned Jewelry House of Spain, they created jewelry for Spanish royalty and the famous Saber of Victory, decorated with symbols of all the Spanish provinces. They also created a fabulous tiara of many gems for the Spanish Royal Family to present to Queen Fabiola of Belgium.
Today, Carrera y Carrera is one of the world's largest and most prestigious jewelry companies. The company enjoys a very popular worldwide presence with subsidiaries in the United States, Russia and Japan. There are Carrera y Carrera boutiques in many major cities including Barcelona, Tokyo and Moscow.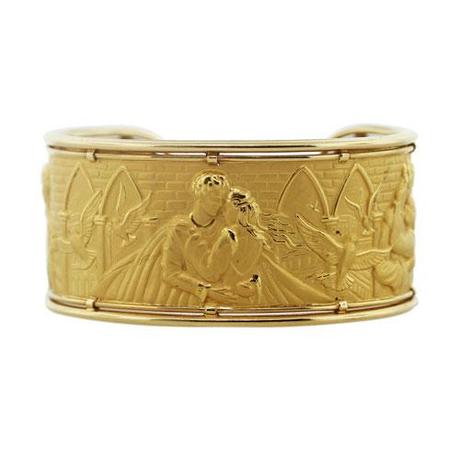 Romeo and Juliet Cuff
Pictures of animals created by the company began a style for them early on. Their themes of sultry panthers, magical butterflies and delicate flowers delighted prestigious ladies of high society. The designers of the House incorporate a unique matte finish, an old family secret with intricate detailing. All pieces are carefully crafted to become complete works of art with meaning.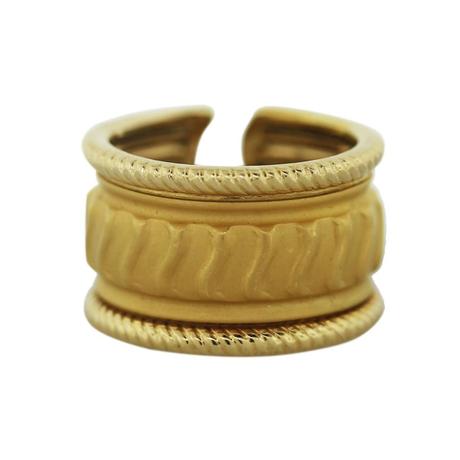 Carrera Y Carrera Gold Ring
Presently, there are more than eight thousand designs in the collection, some one of a kind, and other pieces that are part of the Carrera y Carrera private collection. The designs include earrings, necklaces, pendants, rings, bracelets and cufflinks. One of their most fascinating collections was unveiled in July of 2005. Inspired by bamboo, the collection combined gold with highly colorful stones such as sapphires, rubies, garnets, agates and carnelians.
The company recently launched a delightful line of its Avalon watches with a choice of white, purple, green or pink mink straps. The line seems to seal the Carrera y Carrera's commitment to creativity.