Our spotlight today is shining on a prestigious watch company with luxurious products worthy of praise. Audemars Piguet was established in 1875 by Jules Louis Audemars and Edward Auguste Piguet, and has remained a family business since–holding onto its authenticity. It all started for this company in Le Brassus in the Vallee De Joux, and, as their website states, it is "the oldest fine watch-making manufacturer never to have left the hands of its founding families."

The company prides itself on the originality of its pieces and the tradition, experience, and knowledge that all play into their particular art of watch-making. Focusing on precision and functionality, these watches have a certain shine that cannot be ignored.

Although Audemars Piguet is family-owned and operated, this hasn't stopped them from yielding some very notable brand ambassadors. They've worked with Novak Djokovic, Rory McIlroy, Lionel Messi, Michael Shumacher, LeBron James, and Svetlana Zakharova, just to name a few. With so many big names representing these watches, we've got to see what all the hubbub is all about; we compiled a few of their pieces for you to make your own judgments.
Classic Edward Piguet
Mens Tradition Perpetual Calendar Mens Skeleton Tourbillon

Royal Oak Jules Audemars
Ladies Royal Oak Quartz 33mm Ladies Jules Audemars Small Seconds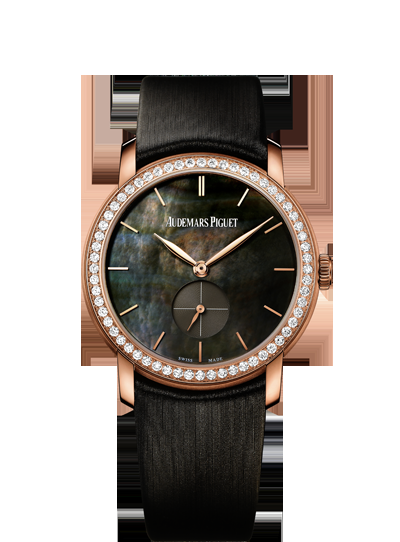 Audemars Piguet is precise in their manufacturing, and these watches have the looks to prove it. They have a wide range of incredible pieces with unique mechanisms. One of these truly iconic pieces is the Mens Skeleton Tourbillon shown above, and this is just a single view of many other options that the company has to offer. The collections are vast and carry watches of all types, whether you like them to be simple or complex or flashy. Audemars Piguet makes it a breeze picking out the perfect statement watch, whether it's a personal indulgence or a gorgeous gift!
Alyssa R for Raymond Lee Jewelers, South Florida's premiere source for buying and selling luxury watches and designer jewelry.