Sophistication. Artistry. Story-telling. Wearable art. Whether you wear one statement piece of Armenta Jewelry or several, you put timeless beauty and style on wondrous display. And one thing is certain — others will take notice. Armenta Jewelry is the creative outlet for Emily Armenta, whose love for art is simply "in her blood." She comes from a very artistic family and was exposed to great works of art from as early as she can remember. Thus, she began designing jewelry and working with stones from a young age as a means of not only expressing her artistic side but also as an outlet through which she could channel her emotions.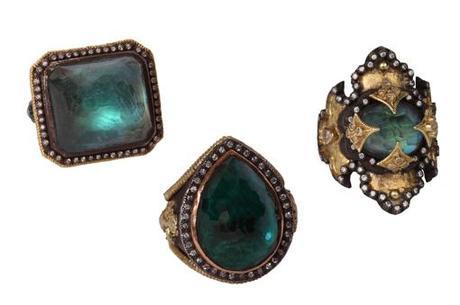 While Armenta remained very passionate about the wearable art she was creating, the idea of transitioning her hobby into a fruitful career only came about as she pursued a graduate degree at Rice University. After rising to the challenge of creating a business plan for a fictitious company, her professor recognized the potential for this company and, along with others, encouraged her to pursue it. Thus, Armenta took the advice, sold everything that "wasn't nailed down" and used the money as capital for a small, high-end jewelry line called Phoeben, which was a nickname rooted in Greek mythology given to her by her father when she was young. Armenta took a few test pieces to a local department store, simply looking for feedback she could use. She left, instead, with her very first order, as well as concrete evidence that she really could live her jewelry designing dream.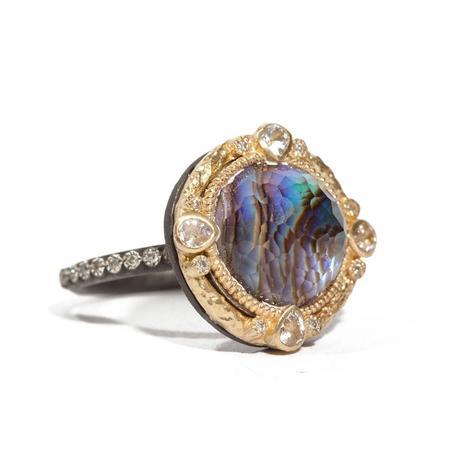 The beauty of Armenta Jewelry is largely rooted in its marriage between old world styling and modern nuances, classic pieces infused with a touch of rebellion. Each of these stylish, statement pieces is hand-crafted here in the United States (mainly from their 10,000 square foot studio in Houston). Precious metals and gorgeous gemstones intertwine to create a beautifully customized nod to Spanish heritage.

The Old World Collection is inspired by the timeless artistic work of Antonio Machado and Federico Garcia Lorca. The New World Collection, however, is an exquisite display of modernizing Old World elements, bringing them into fresh new forms using unique colors and unlikely materials. The New World Collection features mainly white metals in stunning style. Sueno features oversized and brightly colored gemstones alongside precious metals and other stones in head-turning modern glam. The inspiration for the Sueno Collection comes from Machado; considered by Armenta as the poet of memory, this collection will bring old Hollywood glamour to mind, but with a modern twist.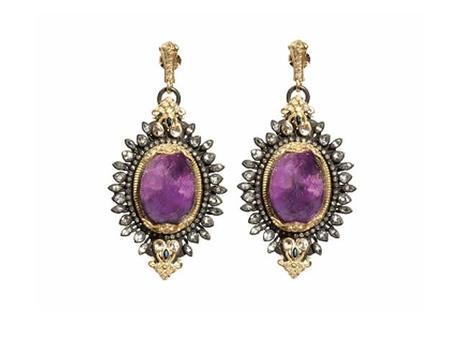 Armenta Jewelry has been featured in such well-respected fashion magazines as Elle, Cosmopolitan, Town & Country, Epicurian Life, Harper's Bazaar, Elite Traveler, Lucky, Marie Claire, People, Shape, Stella, Everyday with Rachel Ray and Vogue (among others). These unmistakable pieces have been spotted on several celebrities, including Faith Hill, Rachel Ray, Audra McDonal, Halle Berry, Vanessa Hudgens and Queen Raina of Jordan. There are so many magnificent pieces in the 2013 Armenta Collection, it's hard to choose the standouts. However, the New World Lapis Beaded Necklace, the Lapis Earrings and the Diamond Cuff Bracelets are exceptional pieces to add to your 'Must-Have' list.