You want something different. Something so harmoniously beautiful that it sends forth a message raising the positive vibrations of the cosmos. The search begins. Attending the opera did not do it though it soothed your inner critic for a time. Going to the art gallery came close when meandering around the cold smoothness of marble sculpture set in human form.
Anaconda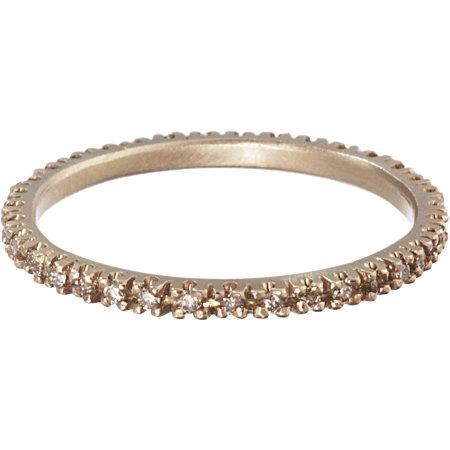 Brown brilliant cut diamond Manina Ring
Then one day while walking down a metropolitan street past an intriguing store window with the glint of jewels and the single word "Anaconda" scrawled in white across a glimmering glass pane it happens. Some siren song without words makes you look down at jewelry so exquisite it has to have come from angels.
Monica Rossi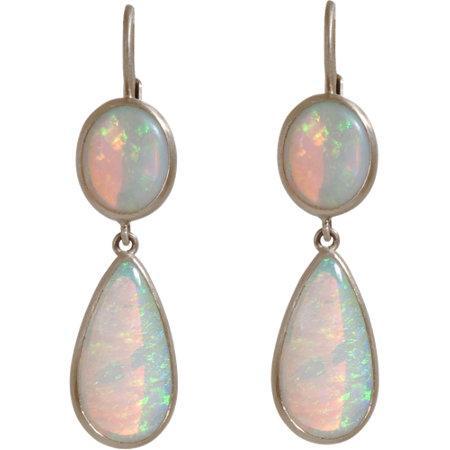 Australian opal double drop earrings
Monica Rossi creates ethereal jewelry that gives a message without words. Anaconda jewelry began as a boutique in Milan. The jewelry reflects Milan's hidden delights found in its gardens, pathways, and buildings she experiences daily. Balancing between ancient thoughts and modern ways the jewelry becomes distinctive and intelligent just like Milan.
Works of Art Worn on the Body
Elegant, refined and original the crafting of metal, carved with intricate design and paired with precious stones reminds one of masterpieces. Always fresh, always something new to view, and always engaging with the wearer and the viewer.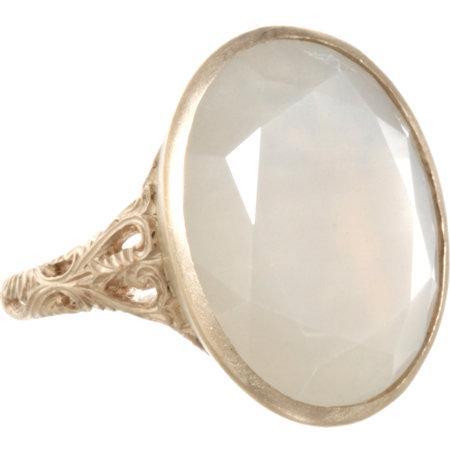 Moonstone Viola Ring
Rings often have lace design or lace metallurgy encircling faceted stone work. Occasionally an animal motif will interrupt her usual technique.
Earrings have two phasings. Simple, minimalist style with faceting paired with a sphere or hemisphere gives a clean line that gently accents facial features. In direct contrast are the earrings that come as intricate lace webbing around concentric central circle reminiscent of Indian accessories.
Necklaces continue the theme but with an added twist of colored gems in some designs. Again lacy metallurgy appears around a central circle. With the colored faceted jewels Monica adds bold insetting with prongs that reach up and around to securely grab the precious stone. Other necklaces have a simplicity in chain and with a touch of beading either at the central point of the draping or for an interesting twist moved to the sides for a symmetrical design.
Brooches and Bracelets appear as European garden lattice works or as complex labyrinths beckoning one to take their finger and follow a flowing path to some unknown destination in mind or memory. A few creations in the bracelet section cater to variations on displaying pebbling between two metal brackets.Most other bracelets have diamonds strategically placed to give the feel of opulent luxury.
Special jewelry harkens to spiritual symbols with bells, spokes and intertwining circles that can become appreciated for their beauty or the owner can attach spiritual meaning significant to them.
Finding a Rossi creation means searching in upper level merchandise stores that look for original and artistic quality jewelry pieces. Limited quantities of each design makes the jewelry a grand investment opportunity. Most of all its ability to evoke emotion or create a dream like atmosphere makes it an experience best savored for special occasions with family, friends or clients.