Alain Silberstein watches are limited to an elite group of connoisseurs. In over 20 years of watchmaking, Alain Silberstein along with 15 employees produces only 1,000 handmade timepieces each year.
Alain Silberstein is one lucky Parisian! Starting in life with a career in interior architecture and design, Alain Silberstein had an in amongst the elite group of Swiss watchmaking companies.
Starting the company in the late 1980s, Silberstein was looking to capture the art of "traditional watchmaking reconciled with creative vitality. The architecture of an Alain Silberstein creation is styled down to the last micron."
Alain Silberstein was a solid contributor behind the rebirth of the mechanical watch. Today, Silberstein creates everyday-wear wristwatches for the discerning ladies and gentlemen. Since each timepiece is a unique work of art, the company uses a clear watch back so that the wearer can see the exquisite internal motion of the wristwatch.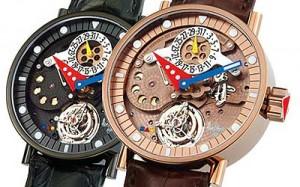 via: montre24.com
While some of the simpler Alain Silberstein designs are relatively affordable compared to other luxury timepieces, others cost $76,000 and more. Comparing a high-end timepiece like the Alain Silberstein "African Summer" Tourbillon D'Art (retail $72,500) to one of the luxury designer's lower end timepieces such as the Alain Silberstein Klub Titan Limited Edition 500 (retail $5,150) is quite significant comparing features and craftsmanship.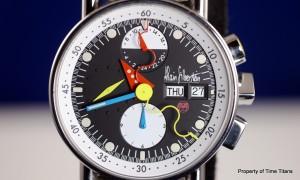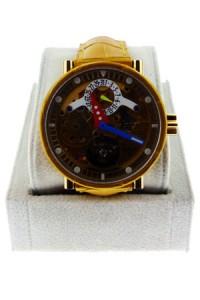 My personal favorite watch in the extensive line is the Alain Silberstein TMA3-009 Tourbillon Volant Watch. While the typical retail price is $36,750, Raymond Lee Jewelers is offering this incredible timepiece for over $10,000 off.