I received a set of Kiss Nail Dress manicure stickers in my Influenster LoveVoxBox recently and I wanted to share them with you. If you follow my blog you know I'm a fan of different nail appliques, so it was fun to receive this pair!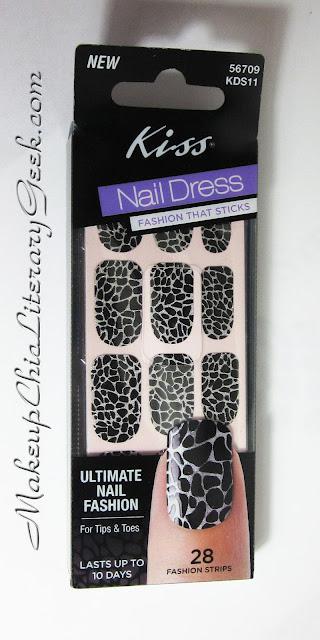 While the design isn't necessarily one I'd choose for myself, I love the variety Kiss Nail Dress nail stickers come in! I actually put these on one of my sisters because she loved the design and they went on easily! Also, because it comes with 28 strips, we were able to put them on her fingers and toes! So cute!
Price


These are priced at $6.99 retail.


Where to Buy
You can find these at most drugstores and mega-stores (Target, Walmart, etc.). You can also read more about them and see some of the various designs at Kiss Nail Dress's site HERE.   
Final Thoughts


If you're interested in trying out nail stickers and don't want to break the bank, these are definitely a great buy, especially if you can put them on your fingers and toes!


What do you think? Would you try Kiss Nail Dress nail stickers?