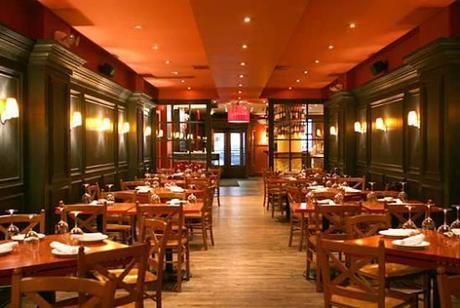 I have received a few emails asking what the "trendy venue" in my blog's title refers to.  This obviously means I have not done a good job focusing on it.
For work, I am an event planner.  The events I work on range from a family day at Madison Square Garden to high profile 1200 guest holiday parties.  The company I work for is large but the event planning team is small, which is great because it means I'm awarded with a great deal of responsibility!  My endless search for perfect venues to host our events at is where the trendy venue aspect of my blog comes into play.
So I've decided to incorporate a monthly feature into MTS – Spotlight.  Each month, I would be thrilled to share a venue – be it an blank party space, restaurant, wine bar, lounge or club – with you.  If the feature is a success and you enjoy it I would love to share it on a more frequent bases.
The most recent restaurant I have discovered is Mario Batali's Otto Enoteca.  The restaurant's wine list is not to be believed.  Thank god every person from the busboys to the hostess seem to be an expert on each and every wine, cheese and pasta dish the restaurant offers.
I think the most creative part of the restaurant is the way they let you know your table is ready.  Whenever there is wait for a table, you are given a slip which resembles an Italian train ticket with the name of a city in Italy.  When your table is ready, your town name appears on an old fashion train schedule board.  How adorable?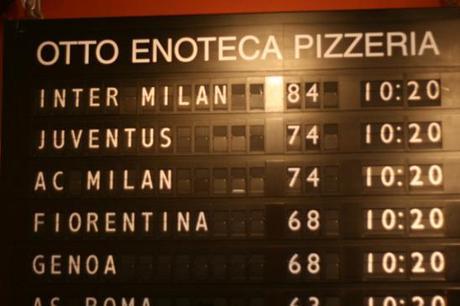 I first went with my good friend Harry and had the most incredible dinner.  We began with one of their cheese platters which is served with truffle honey, sweet apricots and sherried cherries – each more delicious than the next.  We also shared the eggplant caponatina and a caprese salad.  Neither failed to disappoint.   For my entree I chose the Penne con Noci Zucca – penne pasta with butternut squash, hazelnuts and ricotta affumicata.  Could you die? I almost did.
The entire staff at the restaurant could not have been friendlier or more helpful with making our selections.  The food, atmosphere and company were all perfect.  I can't wait to go back.  I hope you get the chance to visit sometime soon.  Enjoy!