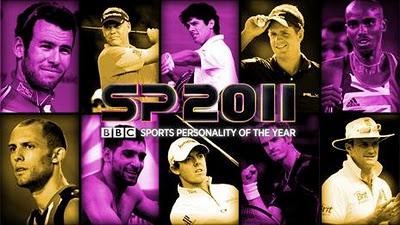 Sports personality of the year is coming.
List of ten deserving nominees have been released for the general public to cast their votes.

I have always thought the 'personality' part to be a misnomer. More about, who's won the biggest trophy of the year?

This year we have a cyclist, a tennis player, a boxer, two cricketers and two from athletics plus three golfers. A good reflection of which sports we've excelled in this year and those unmentioned where we've still play like a donkey.

With the London Olympics next year it's good to see a couple of nominations from the world of athletics.

But with nearly a 1 in 3 chance a golfer should lift the title. There could be nostalgic vote for Darren Clarke after winning The Open. Or a popular vote for young 'curly mop' Rory. Still you could always vote for the World No.1 golfer and Mr Personality himself Luke Donald.
------------------------------------------------