Beards, beards and more beards. It looks like that having a beard in any possible different shape is a new trend, and goatees, retro moustaches, hipster and "Cast Away" looks are becoming more and more frequent and familiar on Brit's faces (and loved by women too, apparently). Do you know how much time men spend shaving, on average, in the United Kingdom? A monstrous 3,000 hours of their lifetime, which makes a total of 125 days (or almost 5 months), and it's not a surprise that this trend has brought to amazing new styles and shapes, so that shaving and grooming have almost become an art.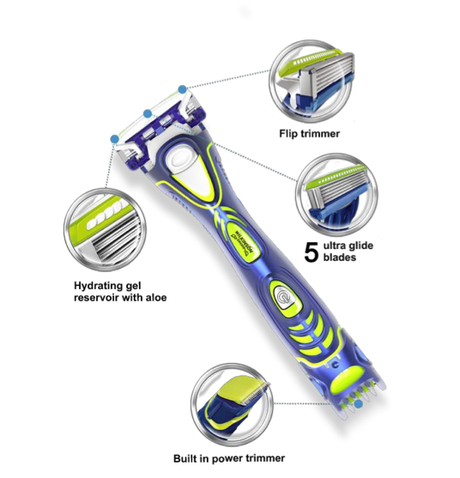 And what would be an art form without an amazing tool to make it happen? That's why Wilkinson has launched a brand new product, the Hydro 5 Groomer, which has been specifically studied to help anyone to perfect his look. The nifty 4-1 styling tool has no cable whatsoever and allows trimming, shaving, edging and hydrating, all together in an extremely portable device, comfortable for every day use and incredibly handy when traveling (you won't need to find an EU plug anymore for your trimming when you travel abroad – cool, isn't it).
You want to see what your beard will look like using the Hydro 5 Groomer? Well, have a look at the video below and you'll get absolutely astonished by the amazing things this tool can do.
So it's time to get creative in the beard-grooming department. Your imagination is the only limit.
To shop the range, head over to Wilkinson website for their latest array of grooming products and and see the latest offers on their Facebook page!
This post has been sponsored by Wilkinson but all thoughts are our own.