Hi everyone!!
There are times when my polish is still in good condition, but I want a change.  One of the easy ways I freshen up an old mani is by doing some sponging.  When I was wearing GAP's Bright Pool, I decided to sponge on
China
Glaze Electric Beat.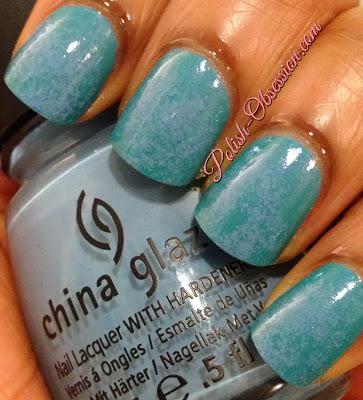 Here's a quick tutorial.
Start with a base color.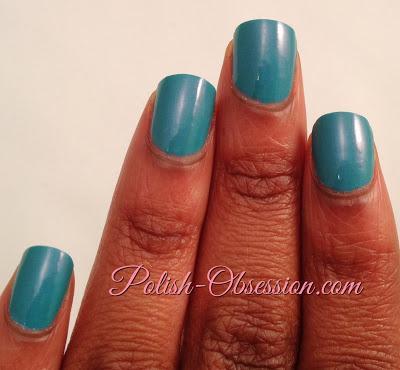 In my case, this was a day old mani, but if you're doing everything at the same time, it's very important to make sure the base is dry before the next step.  If you use the sponge on wet nails, it will ruin the base.
Apply your second color to a makeup sponge.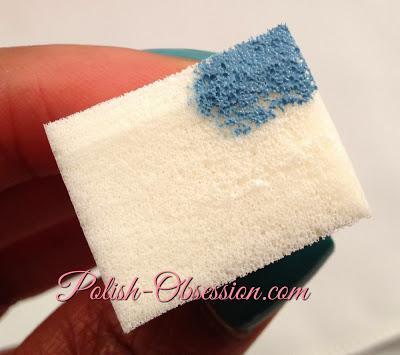 Sponge the second color on to the nail.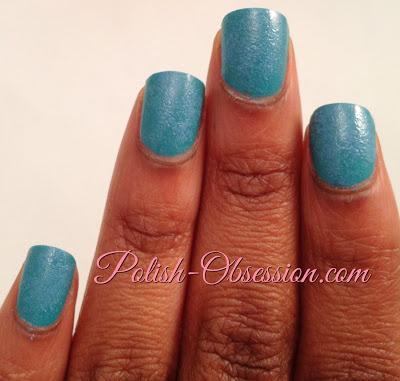 Clean up and add top coat.  In this case I used Pure Perfection Clear Nail Polish.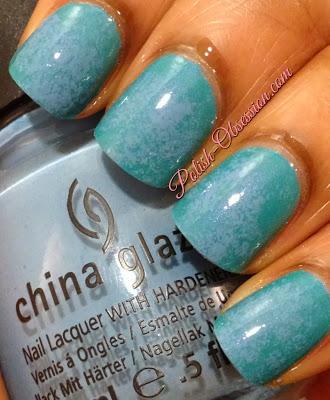 Artificial Light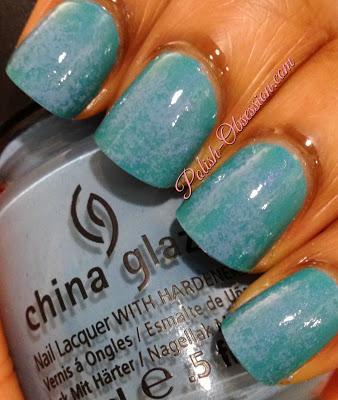 Artificial Light
This is a very simple look, but I like how it turned out.  Of course, you could use more contrasting colors to make more of a statement.  I hope this brief tutorial was helpful.
What do you do to spruce up an old manicure?