I want to tell you all about my visit to Spoiled Spa and Salon here in Vancouver!  I had a wonderful spa day thanks to a Living Social Deal I purchased months ago... if you aren't signed up for Living Social, I highly recommend it!  I got all of my services for under 100 dollars AND I got reduced prices on anything I rebooked that day - so I signed up another facial and pedicure at the end of June.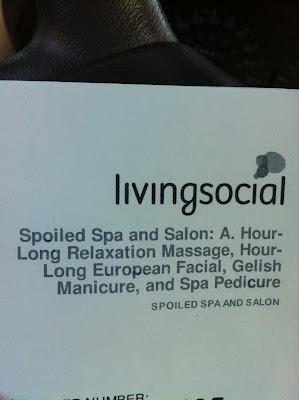 The salon is a little bit tucked away - just off of Fourth Plain, but easy to find if you google or map quest it.  I arrived and was led into a changing room with lockers that had robes to change into.
 As a plus-size woman, I had my doubts that the robes would fit, and sure enough - the XL was not going to make the cut.  That was the largest size they had, and that would be number one piece of feedback: honor plus-size clients and get some bigger robes.  I had to stay in my clothes which was not a huge deal, but a bit awkward and not as comfy as a cozy robe would have been.
My first treatment was an hour long relaxation massage...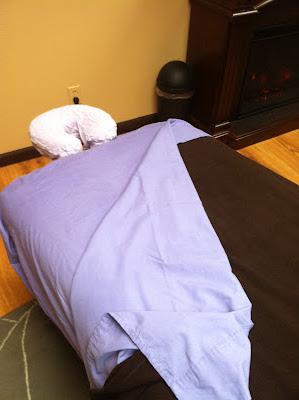 I did appreciate that the massage therapist added the arms to the table, so that my arms were more comfortable - plus for the plus size client!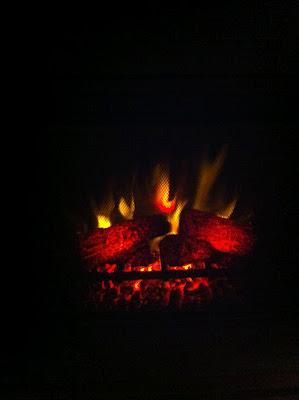 There was a little fireplace, this room would be great for side by side massages...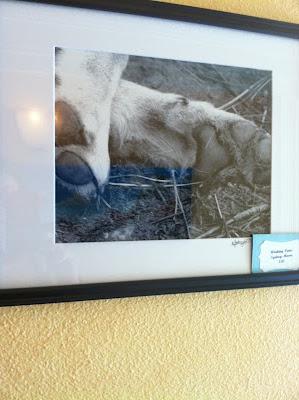 After my massage I was led into the hall and given a short tour.  There is local art for sale and I snapped a pic of my favorite... isn't it sweet?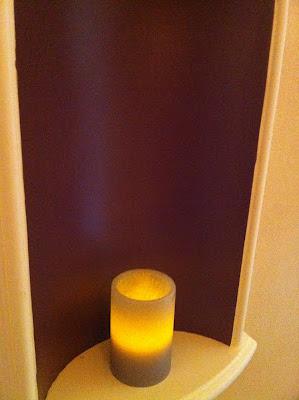 If you come in before your treatment, there is a steam room, whirlpool, and showers... I may take advantage of that some time.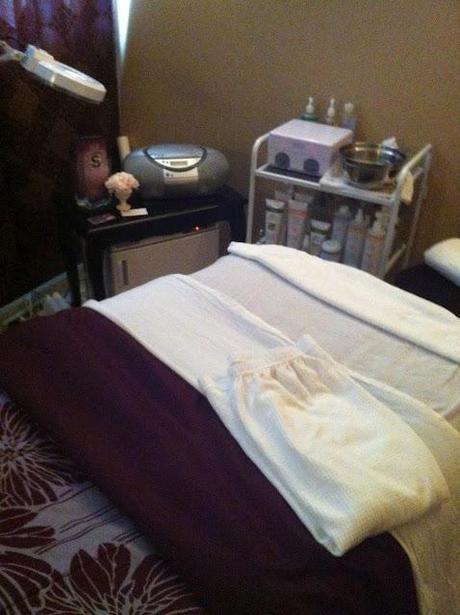 Next up was my hour long European facial... I am starting to appreciate facials more than massages.  I really really liked Tamara, the esthitician.  She was thorough, and I clicked with her like she was a long lost friend.  She was very knowledgeable and really individualized the service.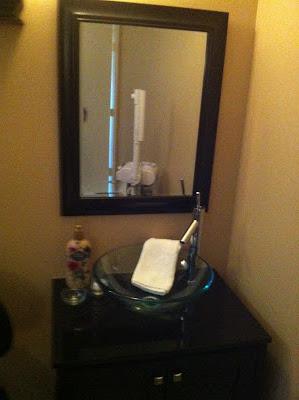 I rebooked, and am looking forward to returning in June for another!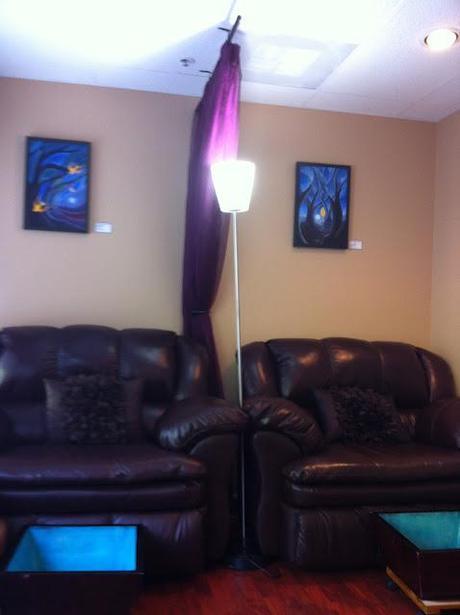 Next up in my day of luxury was the spa pedicure... check out these chairs!!!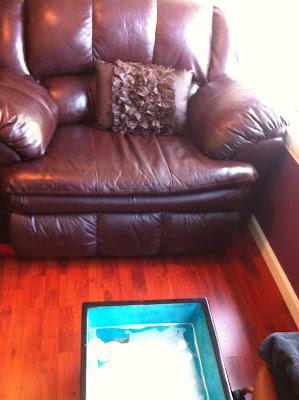 My chair was right next to a huge window full of sunshine...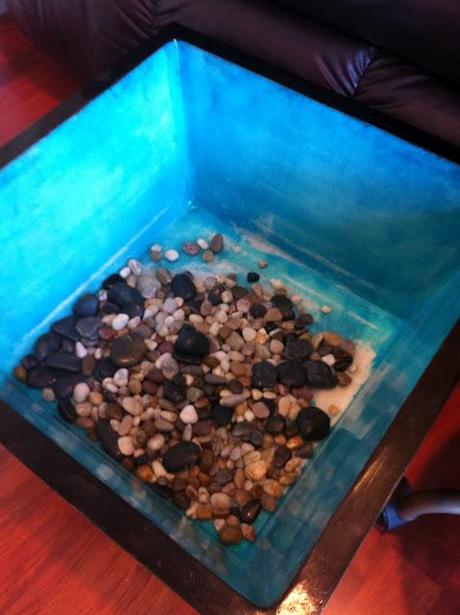 The little basin sat on rollers and these pebbles were at the bottom of it while I soaked my tootsies.  Admittedly, I could have taken a lot more pictures, but I started to fall into some serious zen...  After they soaked, she applied a scrub, then a mask and wrap, and THEN a hot stone massage before painting them with purple(What else?) polish.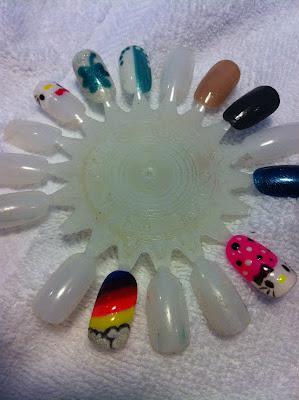 Finally, the gelish manicure.  Have you ever heard of these?  I had, but I didn't realize what they were.  Check out the fun design options... I am so getting these in the future, hello - rainbow... bring back my childhood!  They had some holiday options too, so cute.  It took me forever to decide on my color - but I went with a really dark... wait for it... purple!  HA!  This place was full of purple(obviously the best color) so I felt like we were meant to be... they had me at purple.  Mary-Ann did my nails and had awesome stories - she was super fun to chat it up with - and of course I booked another appointment for a pedicure along with my facial!!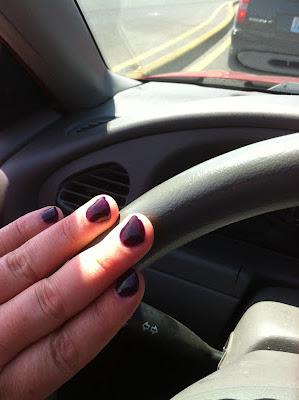 I am LOVING this gelish manicure, it truly does not chip AND it's dry when you are done, no worrying about smudging, chipping, etc.  It's supposed to last for over 20 days too!  I already regret that I didn't rebook another when I had the discounted option.  Mary-Ann made me a gelish fan for sure!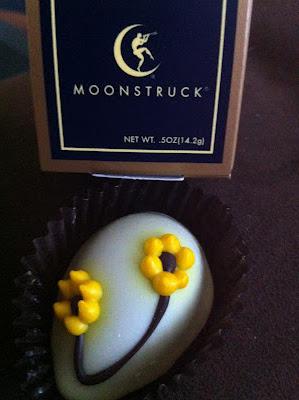 I finished my day off with a matcha-powder(green tea) infused, locally made chocolate.  Note to self; eat something before going to spend an entire day at the spa...
Overall my visit was good enough for me to slack on snapping enough photos... I got so into my experience, that I forgot to snap pics!
What they can do to improve:
~The only thing that stood out was the lack of plus-size robes, I told Tamara(the esthitician) about it, and she thanked me immediately for the feedback and said she valued it. Not everyone thinks of those seemingly minor details, but to a plus-size client - it can make all the difference in feeling valued, and wanted at an establishment.
What Spoiled Spa and Salon did well: 
~People, people, people.  All of the people who offered services that day were awesome.  They really took their time, and made me feel as though I was the only person they had to work on that day.  I would recommend them to anyone looking for a Day Spa with a city vibe, in Vancouver.
~That's the other thing, I felt like this place really honors diversity - which is so important to me.  It's a given in our neighboring city, Portland - but not always as obvious here in Vancouver.  It felt good to be in a Salon and Day Spa that catered to a younger, hip demographic, but where I could still just as easily bring my mom.
I suggest you give them a try soon - especially if you live in the area, you won't regret it!  I plan on taking more pictures and telling you all about my follow up appointment at the end of the month.  Stay tuned...