For the past few years I have been making birthday invitations for Madailein rather than buying them.  Now, these are not the best homemade invitations ever - but much more personal than store bought!!  This year we have decided to have a mermaid themed party and I am so excited to decorate the house to look under water. 


Making homemade invitations doesn't have to be difficult or expensive.

 For our mermaid theme I started with scrapbook paper in colors that reminded me of the ocean and beach.  Using scrapbook scissors with a wave pattern, I cut a glittered paper to use as accent.  I didn't really have a plan, I let the creativity evolve with the card.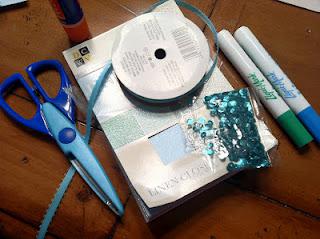 I found some sequins and ribbon in coordinating colors and started to have fun!!  Madailein really wanted to have Ariel on the invitation, so I drew a mermaid and colored her hair red.  To a 4 year old as long as the hair is red, the mermaid is Ariel, lol!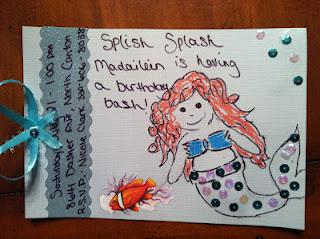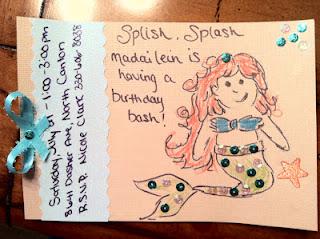 Using some scrapbook embelishments from my stash to add onto the invitations for some extra

pizazz!!

  In the end, each invitation will be a little different but made with love.  :)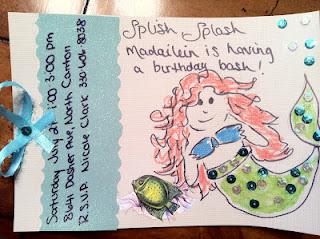 Voila - frugal and fun Splish Splash Bash invitations!!
Do you have any frugal ideas for birthday invitations?  I would love to hear / see your creations!
Happy Crafting.  :)