Lá Fhéile Pádraig Sona Duit!  Happy St. Patrick's Day!
I was excited to make a wreath for this Irish holiday because there are so many different ways this could turn out.  You can use greens, make it rainbow colors, use the colors of the Ireland flag; whatever your heart fancies!  I choose to use greens and gold to go with a more shamrock theme.
Materials Used:
- Spool of green tulle
- Spool of olive/yellow green tulle
- Spool of gold glitter tulle
- Shamrock decorations
- Shamrock wired ribbon
- Round Styrofoam wreath
- Glue Sticks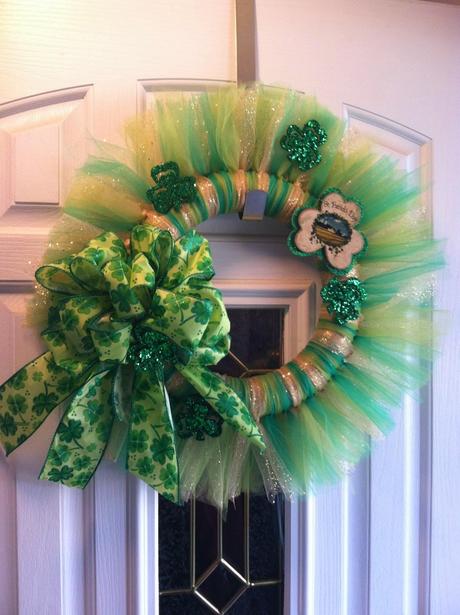 I purchased all the materials (except the Styrofoam wreath) from Pat Catan's.  The use of a bright green and the olive green really gave a "springy" feel and was a good contrast to the gold glitter tulle.
Overall this wreath cost around $15.00; the shamrock ribbon was a little more than I usually like to spend on ribbon - but definitely worth it! 
Maybe next year I'll try out a rainbow wreath, I can picture it now.  White on the bottom of the wreath for clouds with the rainbow colors on top!  Could be cute!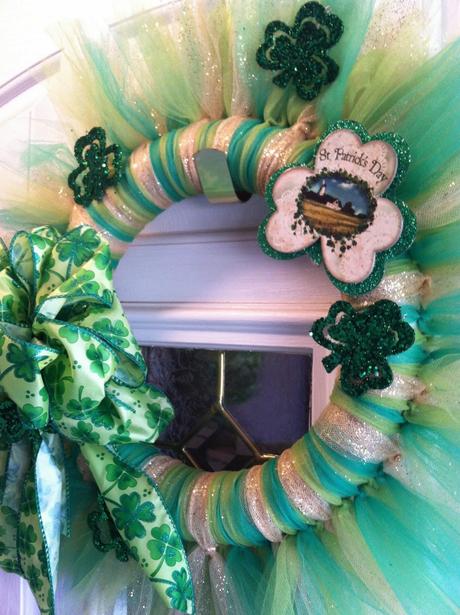 Happy Crafting!