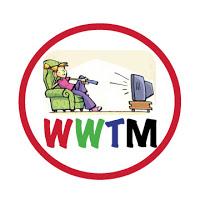 The answer to Tuesday's Trivia Question: Vincent Chase from Entourage starred in Queens Boulevard, Aquaman, Medellin and Smoke Jumpers
FIRST FIVES:Brian Gould, Bobby Aguilera, James Schiro, Lance Beitler, Toria Garrett
Honorable Mention: Jennifer Ragusa
Sunday's Cable Top 5
Game of Thrones (Yeah)-HBO 2.4/4.7
MTV Movie Awards-MTV 2.0/3.7
Real Housewives of Atlanta-Bravo 1.8/3.5
Married to Medicine-Bravo 1.3/2.6
Vikings (Yeah!)-History 1.2/3.4
(For the record, Mad Men landed in 10th place with a 1.0/2.6)
Monday's Broadcast Top 5
The Voice-NBC 5.1/14.2
Terror in Boston-NBC 3.1/8.8
How I Met Your Mother-CBS 2.6/6.5
2 Broke Girls-CBS 2.3/7.4
Dancing with the Stars-ABC 2.2/13.4
Monday's Broadcast Trendrr Top 5
The Voice-NBC 235,898
Dancing with the Stars-ABC 94,040
The Following-FOX 60,480
Bates Motel-A&E 90,899
MLB Baseball-ESPN 49,451
Monday's Cable Top 5 

WWE-USA 1.6/4.1




Love & Hip Hop-VH1 1.4/2.3




Teen Mom 2-MTV 1.4/2.1




Bates Motel-A&E 1.1/2.6




Defiance-Syfy 1.0/2.7

Monday's Cable Trendrr Top 5

WWE Monday Night Raw-USA 259,488 Love & Hip Hop-VH1 109,852 NBA Basketball-NBA TV 96,187 Bones-FOX 43,880 How I Met Your Mother-CBS 42,273


Hart of Dixie


This week on Hart of Dixie, the town of Bluebell hosted a Shakespeare Festival fundraiser, because as I always mention, all CW shows that I watch have to have an event of some kind in every episode. A party, festival, parade, prom, fundraiser, dance, etc. This week was no exception. Prior to the festival, Zoey and George shared a moment when they both went to get their Sunday NY Times. This lead to Zoey having one of those "George dreams" (I've had those, but mine have been centering around Jax from Sons of Anarchy) which lead to Zoey on Brick's couch since for some bizarro reason Brick became "therapist for the week" to all Bluebell residents. Brick suggested staying away from George but since this is Bluebell, the smallest town ever, Zoey and George ended up playing Romeo and Juliet in the festival since Tanzy (redonkulous bod from How I Met Your Mother) had to bow out due to illness.  During their live performance, Zoey awkwardly changed the entire ending of the play so that she wouldn't have to kiss George, but George needed to kiss Zoey to prove to Tanzy that he didn't have feelings for Zoey anymore.  I'm pretty sure he doesn't, but of course Zoey still does.  On the other side of town, Wade and Lemon purchased the Rammer Jammer and went into business together which everyone thought was a bad idea, but since the writers needed some help with story lines, it'll probably end up working out. Upon opening, they realized they have no staff, no chef, nothing. They ended up finding a french chef (I know, I thought the same thing...In Bluebell???) who couldn't make grits which was a catastrophe to the entire town until Lemon turned things around with her recipe.  Day and business saved...for now.  Once again, Zoey was wearing a cool blouse that I tried to hunt down.  No luck.
The Voice
More Battle rounds, same Battle outfits and an angry Usher last night on The Voice. All week during promos for the show, NBC has been teasing the audience with clips of Usher scolding one of the guys on his team for not taking his performance seriously during the practice session.  Of course the promo teaser was way more compelling than what actually happened, but isn't that always the case? It's all in the editing. Last night only the first battle was really strong, the rest were sort of average.  


Splash

Okay, who watched Splash last night? Did you see the total scam at the beginning? Does ABC think we really believed that Joey and what's her name were diving off the 10M boards? COME ON GUYS! We aren't that stupid!!!  And if you're going to even have Joey jump into water at least make us happy and have him in shorts instead of keeping him fully clothed. No fair ABC.  Apparently, Katherine Webb got "hurt" last week and had to drop out which meant that Louis Anderson came back in her place. Gotta give this guy credit, 400lbs and he jumped off the 10M board in a crazy American flag suit. Now THAT is must see TV! Kareem Abdul Jabar looked like he got his bell rung when he came out of the water after his dive, but he was okay. Who'd have thought that Nicole Eggert would do so well? She's come a long way in a short amount of time. She could win this thing. Don't you think that Judge Steve looks exactly like a current day Roger Daltrey? This show is train wreck good... NEWS & INFORMATION:


-How would they know if I'm at work but not doing work?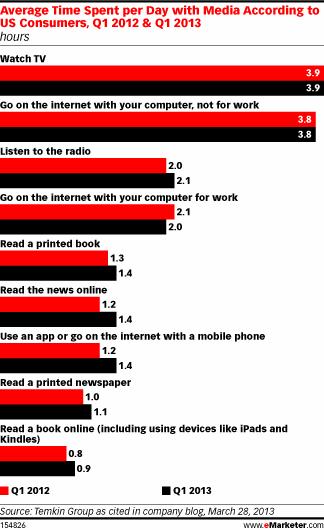 -Fox yanked a recent
Family Guy
episode from a bunch of websites including fox.com, and Hulu, after some moron edited clips of a March episode called "Turban Cowboy", to make it seem like the show predicted the Boston bombing.  Fox isn't planning on airing the episode, again.  They also chose to swap out an episode of
New Girl
since there was a bomb type reference included there as well.
-I'm not a huge Science Fiction fan, but I've been following Syfy's new transmedia event/show/game
Defiance
for over a year. For anyone that's not familiar with it, the show is set in the future, and introduces viewers to an exotically transformed planet Earth which has been permanently altered following the arrival of seven unique alien races. In this newly-formed civilization humans and aliens must learn to co-exist peacefully. Each week, viewers follow the drama set in the town of Defiance, which sits atop the ruins of St. Louis, Missouri.  In the
Defiance game
, players will experience the new frontier of the San Francisco Bay area. The show launched Monday night and delivered 2.7 million total viewers, 1.3 million A18-49, but more interestingly, more than 6 million gameplay hours worldwide.  It's truly a "gamechanger" in more ways than one. I'll let you know how things progress.
-The film academy announced yesterday that Craig Zadan and Neil Meron will be back next year to once again produce the 2014
Academy Awards
. Now they need to get busy and find a host. Last years goal was to bring back the younger viewers and Zadan and Meron and Seth MacFarlane achieved that goal and increased ratings to the highest in years.
-For all you Breaking Bad fans who have an hour to kill, Conan O'Brian interviewed the entire cast and the writer/creator Vince Gilligan. Check it out here: 
http://www.amctv.com/breaking-bad/videos/conan-obrien-interviews-the-breaking-bad-cast-and-creator
-Nothing to do with TV, but I couldn't sleep last night and found this on Mashable...history of music in 4 minutes. These guys are ultra talented, check them out. This one's only 4 minutes:
http://mashable.com/2013/04/16/evolution-of-music/
Wednesday's Trivia Question: Who's was Hank, Phil, Arthur, and Paula's boss?
WWTM-Kristy
http://watchingwaytoomuch.com
[email protected]
[email protected]