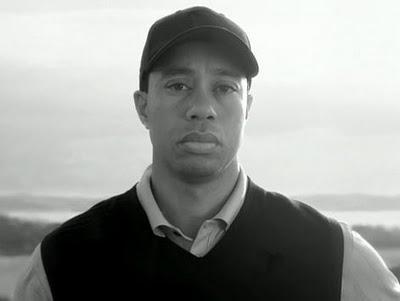 Tiger has been caught gobbing. Last year he was caught knobbing.
To gob or not to gob, that is the question? 'Whether tis nobler in the mind to suffer the slings and arrows of outrageous fortune, or to take arms against a sea of troubles.'

One of my favourite golfing memories was watching John Daly win the Open at St Andrews. And yes, he gobbed on the hollowed turf before lifting the claret jug.
Personally, I find his jumpers more offensive.

Will Tiger be fined per spit? How much for picking your nose, rolling and eating your bogies?

What about Nadal in tennis, when he adjusts his thong between pert buttocks before serving? Serving up a treat.

Homosapien's are dirty creatures, even the ones who wear blazers.
-------------------------------------------------