Ever wondered what a Spiral Garden is? A snail-shaped medicinal garden that also looks like a pyramid.  Sadly, these are not as popular as you would think considering all the benefits it has to offer.  I use cilantro and mint generously in my cooking and I'm thinking of building such a garden this spring.. will tell you how it goes. Tell me if you will consider building a spiral herb garden in your backyard. Here's the list to convince you:
You will need only a small landscape for this clever vertical garden. Construction of such a herb garden is quite simple. Spiral can be edged with a variety of materials. See my examples below.
Spirals creates micro-climates -- Herbs that need full sun should be housed at the top and bottom is for herbs that like to grow in shady conditions. The top of the spiral is also drier than the bottom because of gravity. Water falls downwards in a circular pattern, leaving the top dry and the bottom moist. Mint and parsley love the extra water and oregano, rosemary and thyme like the dry conditions. 
You can fill the spiral with different varieties of soil.
Harvesting is easy -- all the herbs are confined in one place. Most of the herbs will be at waist height resulting in less bending.
Certain herbs are pest repellents.  For example: Mint - repels flies, fleas, mice, rats and ants; Basil - fly and mosquito repellent; Sage - repels a variety of insects; Thyme - repels insects and also helps with preventing musty odors.  Imagine these herbs growing together.
It is unique. It is eco-friendly. It is beautiful.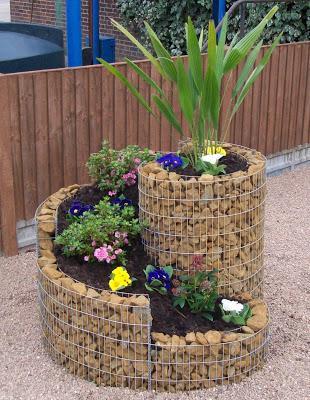 caras-ornamentals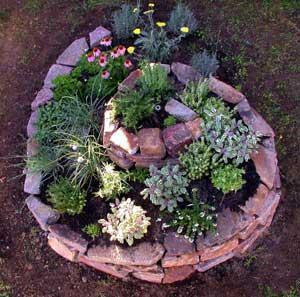 via: envisionpcc.blogspot.com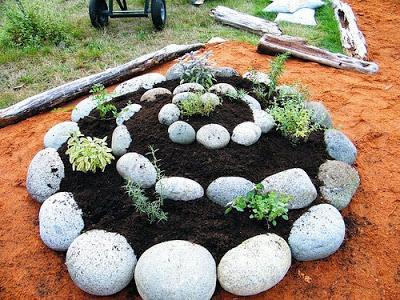 via: pinterest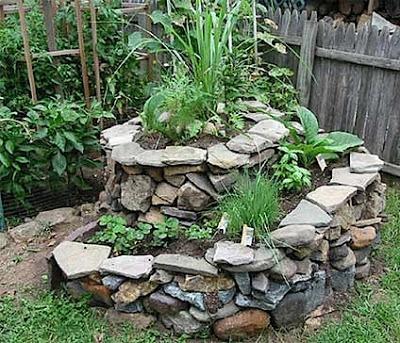 via: vermicomposters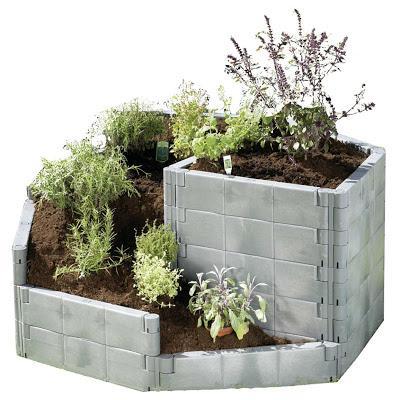 via: sportsmansguide