I've just had a wee spring clean of my wardrobe, i'm sure it's glad of the little extra space, but it won't be once I reach the bottom of my washing basket and it's even more full! I figured that seeing as there's quite a few items of clothing I don't want anymore then I'd have a little blog sale again, and if they don't sell then they can make their way to ebay.
If you see anything you want then email me at tinkerbellandthelostgirls@hotmail.co.uk telling me which item/s you want and a PayPal address so that I can send you an invoice. Postage will be £3 and a further £0.50 for each additional item, that's for postage within the UK, if you wish for something to be posted outside the UK then I will have to look into postage costs.
All items are £5 unless it says differently underneath. Apologies for the bad lighting, but if you want any more photos or have questions then you can tweet or email me.
1, Yellow Floral Dress – 2X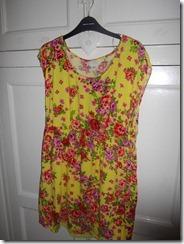 I got this dress from Forever21 last spring, I think I've only worn it twice, and unfortunately it's not been blogged so I can't link you to it.
2, Red and White Skirt - 16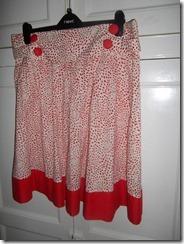 I picked this skirt up form the clothes swap the other week, so I'm happy to just accept postage of it. I was going to try and see if I could work it so that it would fit and not look daft but I can't. It's originally from George at Asda
3, Floral Splodge Dress - 22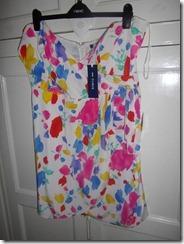 This dress is originally from ASOS Curve and still has tags on, I picked it up from Rachel's Blog sale last summer, but I never got to wear it, and I don't think I will now.
4, Black and White Floral Swing Dress - 20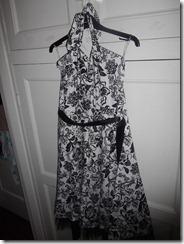 The label inside says H&R and I bought it from an Ebay shop maybe 2 years ago, I just don't wear it any more.
5, Floral Dress - 22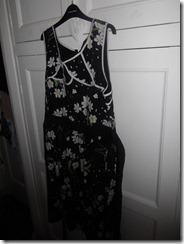 This dress is from Dorothy Perkins, I got it in October to wear for my 21st Birthday tea dance, and I just haven't worn it since. It has a cut out on the bust and ties at the back. You can see me wearing it here.
6, Floral Dress - 22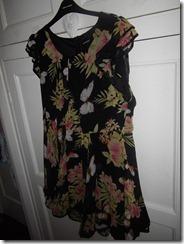 I bought this dress from Excite Clothing after Plus North and I just don't wear it, so I figured it deserves a new home. You can see me wearing it here.
7, Black Denim Cropped Jeans – US14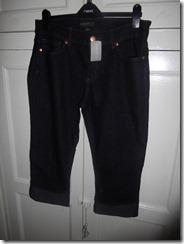 I bought these from Forever21 in the summer but I got confused with the sizing and ordered the wrong size. They still have the tags on.
8, Sequin Top - 18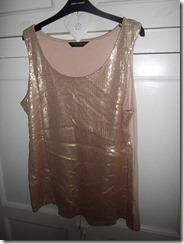 This is from Dorothy Perkins, and will easily fit a 22 because it fits me, I just haven't worn it in months, so I don't see the point in keeping it anymore. You can see me wearing it here.  £3.50
9, Stripy Jumper - 18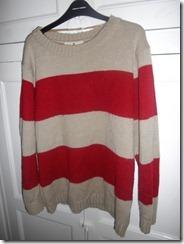 I bought this from Primark last winter I think and I didn't wear it at all this winter so it needs to go! £3.50
10, Flowery Maxi Dress – XXL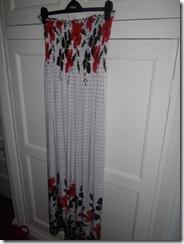 I bought this from an Ebay shop the other summer and it's a lovely but I just didn't get enough wear out of it last summer, and judging by the size of my wardrobe I won't be getting much wear this summer either. I'm not sure what size XXL is meant to equate to but it fits me a 22 and it does have shoulder straps. £4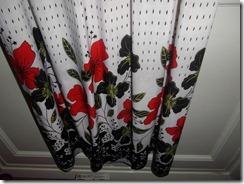 Flowers around the bottom.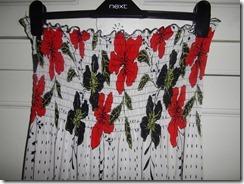 Flowers at the top.
Tink x