Spiderworts are a group of plants native to the Western Hemisphere – from Canada to Argentina. There are a number of varieties that are native to the Eastern United States.
Members of the Commelinacae family – they are known for having weak stalks – so often are either on the ground or barely stand upright. Most have delicate white, purple or pink flowers that bloom in the morning – and close in the afternoon sun.
Although I've photographed spiderworts on a number of occasions, I've only been able to identify two specific varieties.
The first is Virginia Spiderwort (transcantia virginica). Virginia Spiderwort is native to the eastern half of the United States and California. It has delicate blue-purple flowers that bloom in the late spring and summer. The flowers are generally one to two inches in size.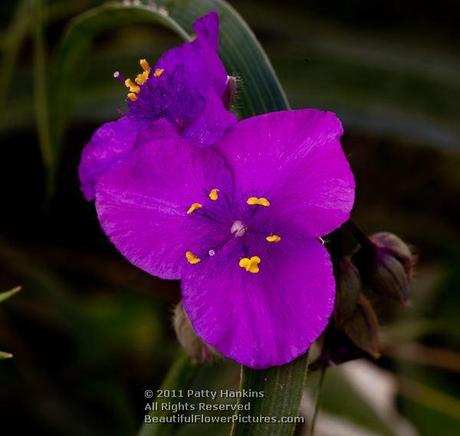 © 2011 Patty Hankins
Small Roseling (cuthbertia or callisia graminea) is the second variety I've been able to identify. This type of spiderwort is native only from Maryland south to Florida. The flowers of the roselings tend to be smaller than most other spiderwort flowers. Each flower lasts only a day – but each plant produces many blossoms to they do provide a delicate splash of color for a while in the garden.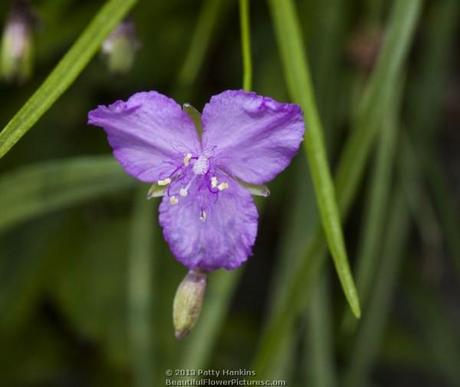 © 2013 Patty Hankins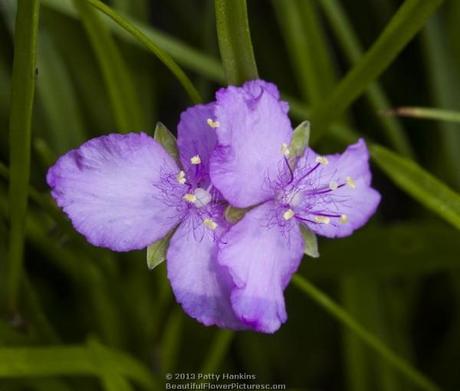 © 2013 Patty Hankins
And then here are some more Spidorwort blossoms I've photographed – no clue which varieties they are.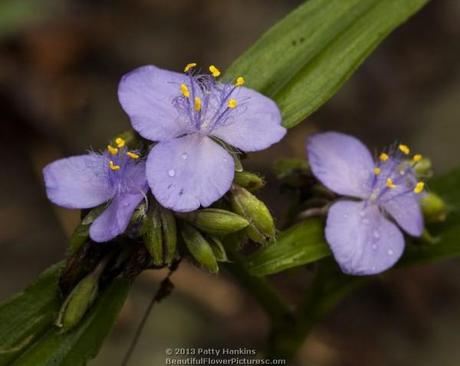 © 2013 Patty Hankins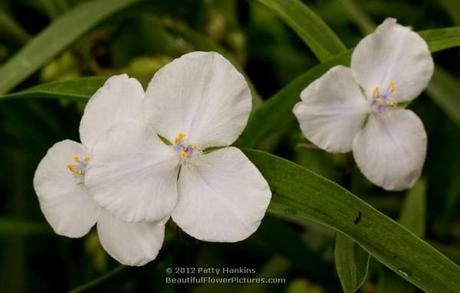 © 2012 Patty Hankins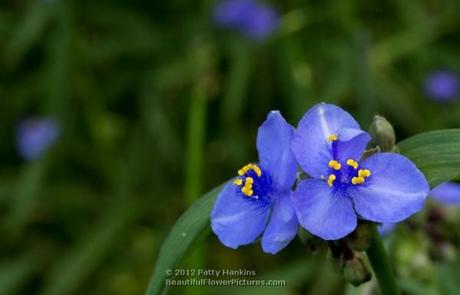 © 2012 Patty Hankins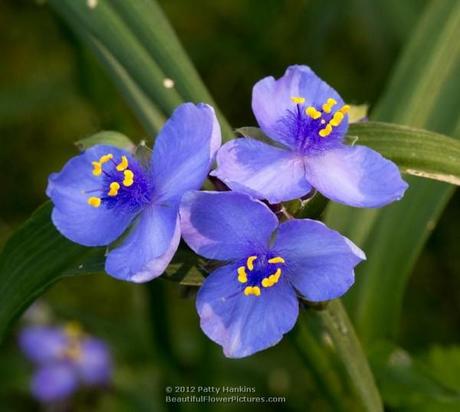 © 2012 Patty Hankins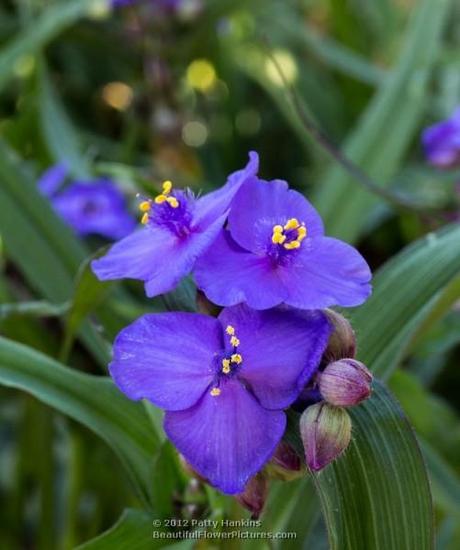 © 2012 Patty Hankins
By any chance – can anyone identify which variety these last several spiderworts are? I'd love to know what they are.