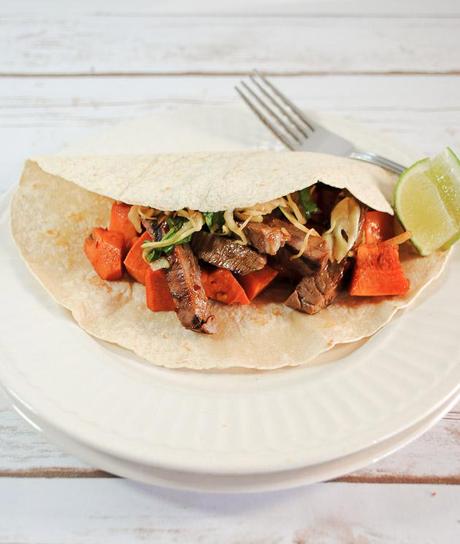 If you like dishes with bright and zingy flavor, then this Thai inspired beef and sweet potato wrap is perfect for you.
As a weight watcher, I love foods with kick. I never feel like I'm eating "diet" food when I make an effort to add textures and flavors to a meal.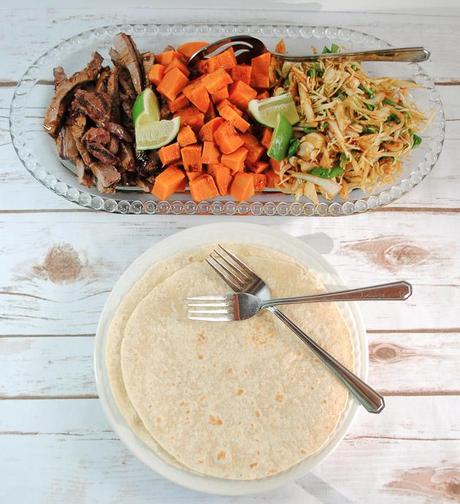 It's the fresh lime juice and chili garlic sauce that give this wrap zing. Fresh basil sprinkled into the cabbage salad adds yet another layer of flavor.
Thinly sliced beef steaks cooked up quickly on the grill while I steamed sweet potatoes on the stove. After a toss of sauce over the cabbage salad, I drizzled the remaining sauce on top of the beef and potatoes.
It didn't take long for us to pile the works on top of a whole grain, freshly warmed tortilla and dig in.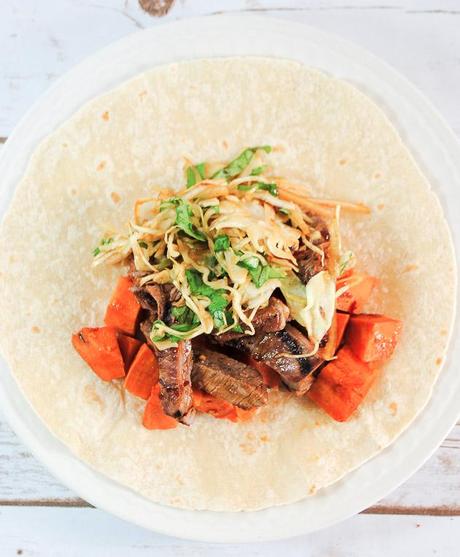 I wondered how the sweet potatoes would work with my spicy Thai sauce, but I had no reason to worry. They added a sweetness to the wrap that it might have been missing without them.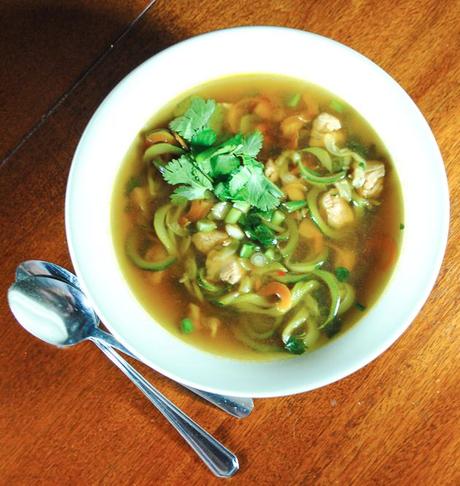 Like me, you're a fan of Thai inspired recipes, this chicken zucchini noodle soup was a lot of fun to make, and super satisfying.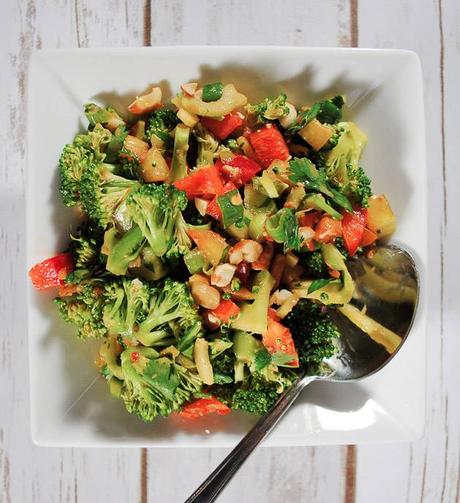 And this broccoli salad with Thai peanut sauce was a definite hit. Though it was a bit thin on sauce after constant taste testing.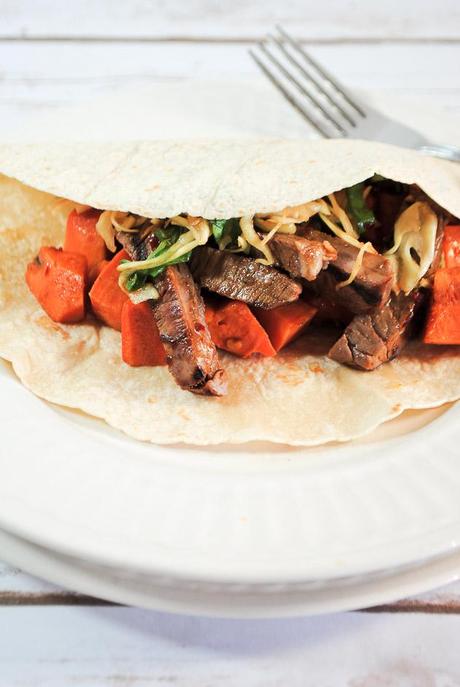 Since this beef wrap recipe makes 6 servings, with just the two of us in the house, we had plenty leftover for dinner the next evening.
Leftovers never tasted better!
Spicy Thai Sweet Potato and Grilled Beef Wraps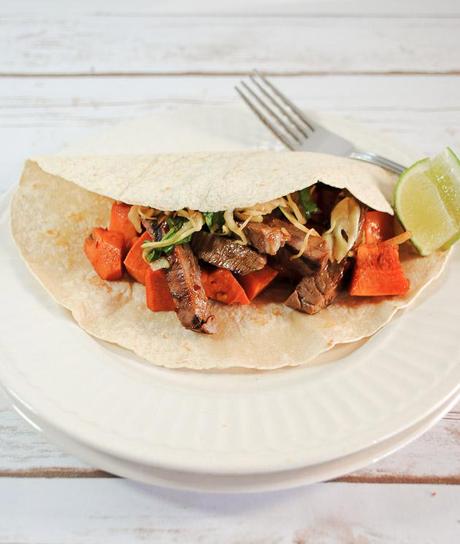 Recipe type: Sandwich, Wrap
6 cups sweet potatoes, peeled and cubed into smaller pieces
1 pound top sirloin steaks, thinly cut
2 tablespoons canola oil
3 tablespoons lime juice
1 teaspoon brown sugar
3 tablespoons low sodium soy sauce
1 ½ teaspoons chili garlic sauce
1 cup white onion, thinly sliced
1 cup fresh basil, thinly sliced
3 cups cabbage, very thinly sliced
6 medium whole grain tortillas
Preheat grill and season beef with salt and pepper.
Place potatoes in a vegetable steamer and steam until just tender - approximately 15 - 20 minutes.
While sweet potatoes steam, grill beef for 2 - 3 minutes per side. The beef should be slightly pink in the center. Remove from heat and allow to sit for a few minutes, then slice into strips.
Combine oil, lime juice, brown sugar, soy sauce and chili garlic sauce in a jar and shake until combined.
Combine onion, cabbage in a bowl and toss with ½ the the dressing.
Arrange beef, sweet potatoes on a platter, with the cabbage salad.
Drizzle remaining dressing over the beef and sweet potatoes.
Warm tortillas in the microwave and serve with cabbage salad, sweet potatoes and beef.

PS - Don't forget tohop on over to last weekend's healthy recipe roundup. You'll find a yummy collection of oatmeal recipes from fellow healthy cooks, including a really great primer on how to make your own oatmeal packets. A terrific idea to reduce the sugar and sodium found in store purchased packets.