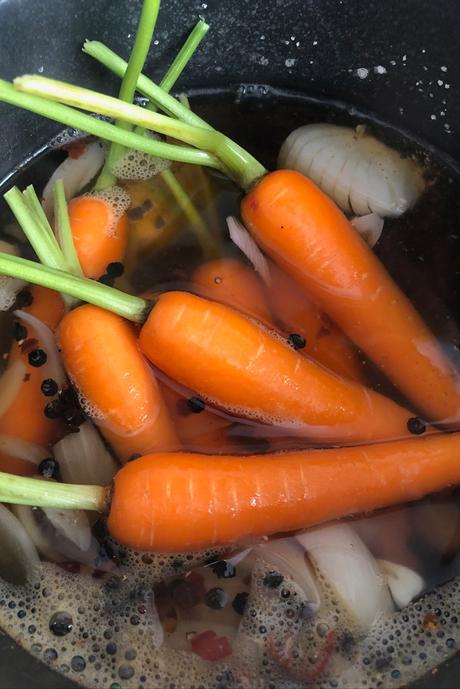 Because I love all things spicy and hot, these carrots are a regular feature in my fridge. They are one of the easiest pickles to make, and can be eaten within 10 days, so there is no long pickling, or fermentation process needed for them. Get into the kitchen and make them, as there is nothing better than a fridge full of pickles.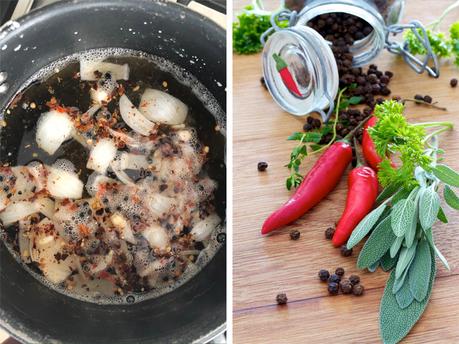 I like to use baby carrots, just because they are too cute, look gorgeous, and you can grab onto the green stalks if you want to sneak one out of the jar without any effort. You can use large ones cut into julienned sticks, and packed tightly into pickling jars if you prefer. It is all a matter of choice and what is available at the time. As always, the fresher the carrots the better, because it's nice to keep them as crunchy as possible. What is a pickle without a crunch?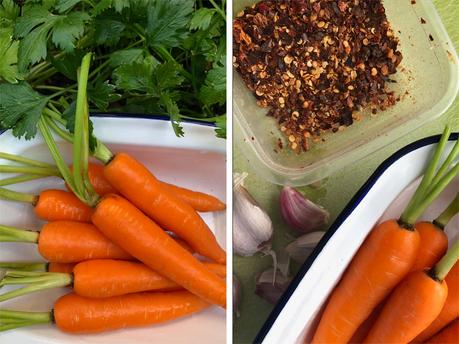 I make my own chilli flakes, by drying the chillies and then processing them in a grinder, or blender. Make sure they are completely dry before grinding and leave the seeds in for added heat. I like to have a mixture of chillies, or anything that is growing in my garden at the time. Cayenne, Jalapeños, Thai, and Serrano are the usual mixture I make, but quite honestly you could use any one or combination. However, Jalapeños are not good to use alone as they are not hot enough. If the recipe is too hot for you, adjust the amount of chilli used to suit your own taste. I also use Apple Cider Vinegar , but you could use white spirit vinegar if preferred.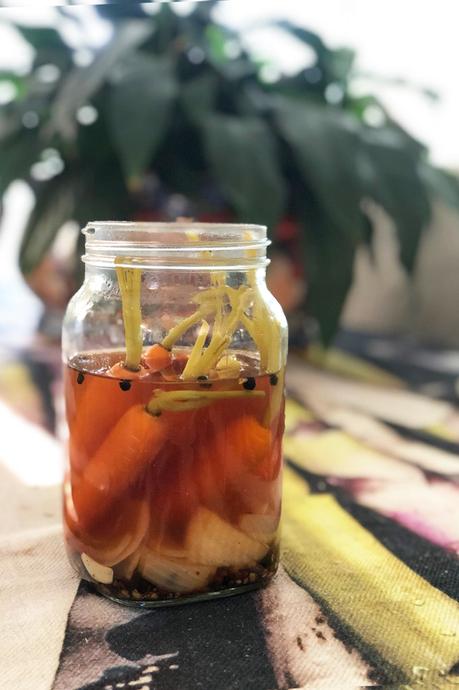 This is Liz Pruiett's famous Tartine Carrot recipe, which I have adapted slightly to suit my own taste.