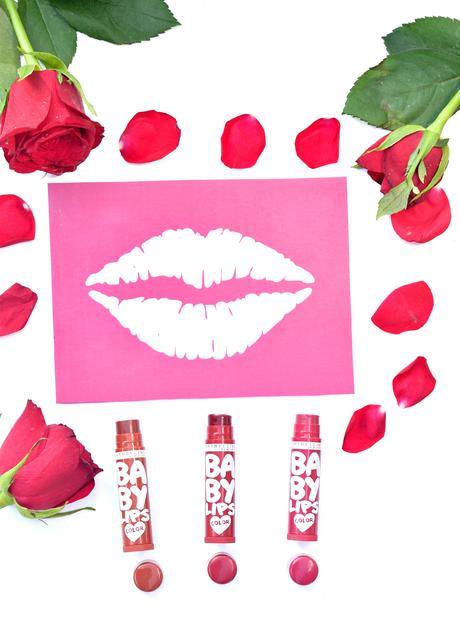 When the lip balm is tinted, it becomes an absolute must have and specially for those who don't like wearing lipstick on a daily basis, I personally don't like wearing lipstick when I'm at home, I seriously don't, I find it weird to wear lipstick 24 hours, I only wear lipstick when I'm heading out so a tinted lip balm comes at a rescue for such situations! And so far Maybelline wins the race for bringing out the best tinted lip balms ever in Indian market and #Maybelline Spiced Up Baby Lips has totally proven that catering specially to the typical Indian skin tone!
I've got all three Spiced Up Baby Lips ~ Tropical Punch, Berry Sherbet and Spicy Cinnamon!!
These shades are specially made for Indian skin tone and the shades will flatter even the deeper skin tones besides looking equally good on light skin!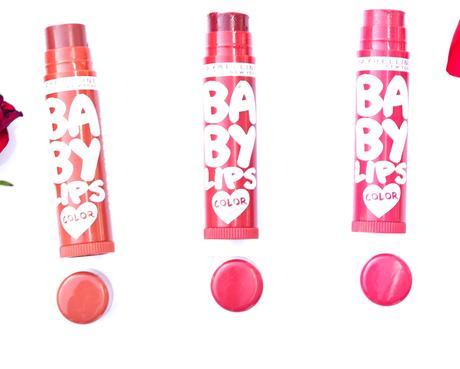 Do they Soften and Are Hydrating?
Yes, these baby lips soften the lips and keeps them hydrated with their smooth buttery texture!
I would say quite pigmented and buildable, they would even show up on the most pigmented lips but not much on extremely pigmented lips, however, the color is buildable, you can layer it twice to get a good color pay off!
For around 2-3 hours in terms of the moisture and the tint lasts a bit longer, but I do feel the need to reapply it every 2 hours to just get the soft, smooth feeling on my lips, the claim of 12 hr moisturization however, is just an over claim (yeah they do claim that it gives a 12 hour moisturization) of course it doesn't last this long, I don't think any lip balm would actually last this long, is there any which does? Na, I don't think so!
Oh, yeah! Like other baby lips, these come up with an SPF too so ya a double thumbs up from my side to these baby lips, Maybelline has done a good job by bringing out these baby lips to the Indian market!
Shades: Tropical Punch is the most pigmented of all three shades! It's a deep berry shade with red undertones, the shade is similar to Berry Sherbet with this one being a lot pinkier!
Berry Sherbet is a deep berry pinkish shade, a lil less pink than Tropical Punch tho!
Spicy Cinnamon, a brownish shade with warm undertones!
The shades from left to right are ~ Berry Sherbet, Spicy Cinnamon, Tropical Punch!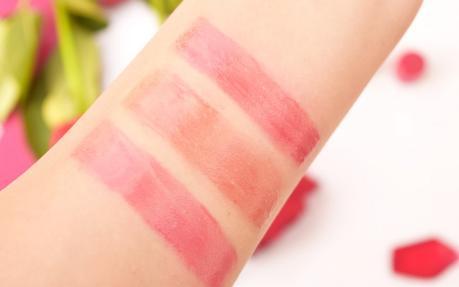 I absolutely love using this, these are my current favorites, just LOVE them!
Have you tried these Maybelline Spiced Up Baby Lips?