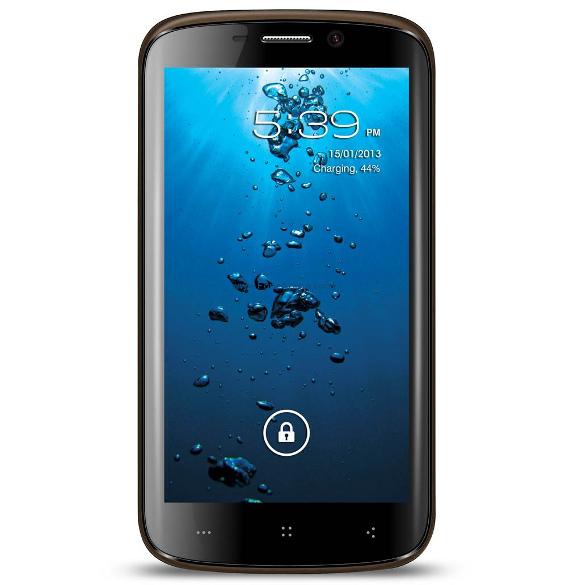 Spice Stellar Pinnacle Mi-530 is a dual-SIM (3G+3G) Android 4.0 Ice Cream Sandwich phone with a 5.3 inch qHD IPS display. Running a 1.2 GHz dual core processor and packing an inbuilt memory of 16GB which can be expanded further to 32GB and 1 GB of RAM on a qHD display (960x540 pixels), the phone is both gigantic and heavy weighing 196.3 gm.Spice Stellar is an Android dal sim phone, known as a phablet because of its large screen size and is good choice among budget phablet phones priced at at Rs 13,999 which is good value for money. 
features of Spice Stellar Pinnacle Mi-530 Camera-
The phone has an 8 MP rear facing camera and a 5 MP front facing camera.The rear camera comes with dual LED falsh which is an outstanding feature and is capable of recording HD videos.The camera delivers good images in daylight conditions, but under low light conditions  and indoors(without the use of LED flash) turns out to be a bit grainy.
Battery Life
-The noticeable thing about the phablet is its battery life. Spice Stellar Pinnacle comes with an 2,550 mAh battery and runs well when operating on 2.5G network for a quite long period. One of the more interesting aspects of the phone is it comes with personalized smart controls such a 'direct call' feature that will automatically call the number of the SMS conversation you are reading when the phone is brought near the ear or the 'flip to mute function is used.
SPECIFICATIONS
DIMENSION


LengthWidthThickness

152 mm79 mm10.3 mM

MEMORY
Internal MemoryMemory Card TypeExtensible MemoryRAM
16 GBMicroSD cardUp to 32 GB1 GB

DISPLAY

Touch ScreenNavigationTouchscreen typeMulti-touch input methodDisplay TypeResolutionNumber of ColorsDisplay SizeMagnetic sensor AvailableTouch navigationCapacitive touchscreenAvailableIPS LCD960 x 540 px16 M5.3 InchAvailable