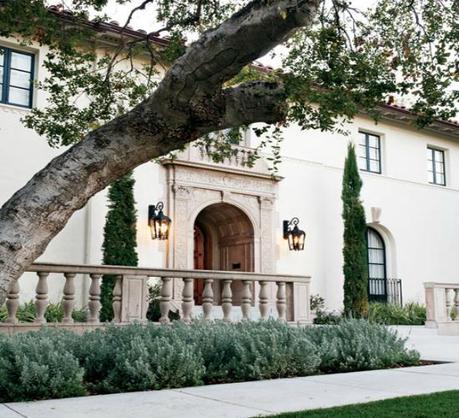 When I do these home tours on Marthafied I only ever have one criteria. Would I live in the home myself? I have very eclectic taste that basically ranges from traditional mountain cabins to modern designer homes,  but they all have one thing in common. I want them to feel like family homes, not furniture showrooms. This Spanish style house in LA's Hancock Park is somewhere I would move in today! Hancock Park is a neighborhood which was very fashionable during Hollywood's golden years, so it has quite a number of large old homes. The area fell out of favor when stars moved up to he hills and to their gated communities in Bel Air and the like, but in recent years there has been a Hancock Park revival and many stars like Friends star David Schwimmer buying houses in the area. This particular stunner is owned by a Canadian couple and their children. It has  8 bedrooms and a newly built pool and patio area in the back garden.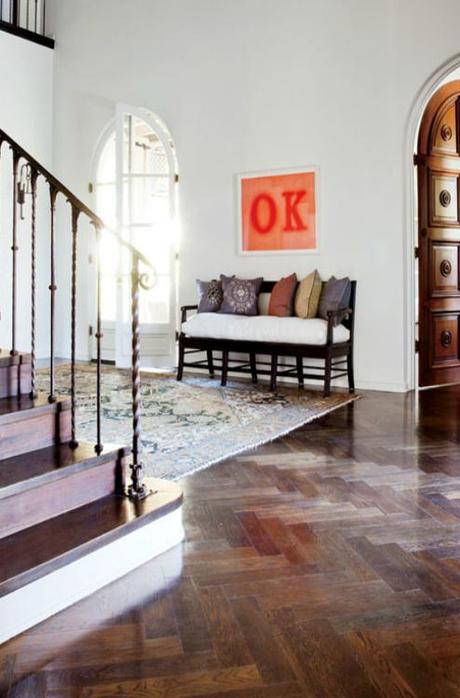 Mix of old and new in the entryway. Old wooden floors and ornate Spanish style staircase with pop art on the wall.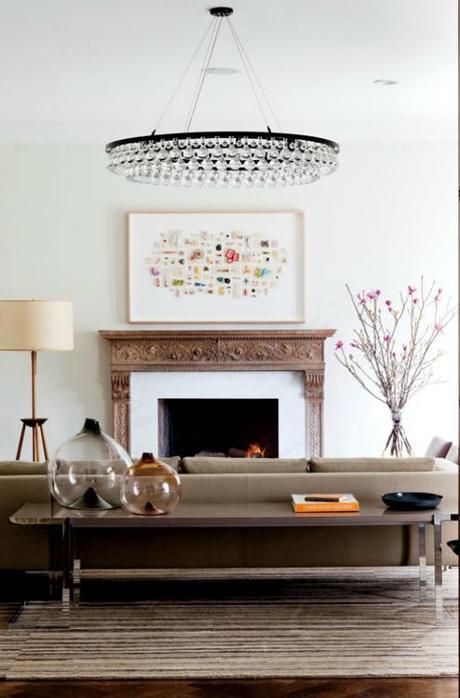 The circular glass chandelier adds understated glamour to the living room. The old fireplace and artwork particularly commissioned for this room are the focal points.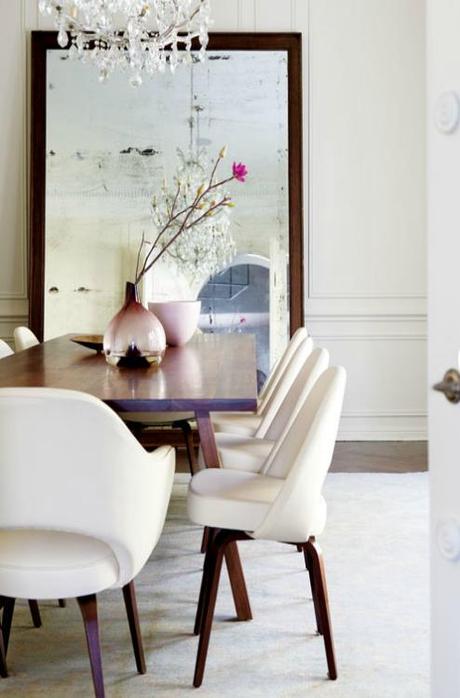 What I love about the interior design, is the sense of space. Like in this dining room the dining table does not overwhelm the area, but beautifully blends in with the antique mirror and the accessories.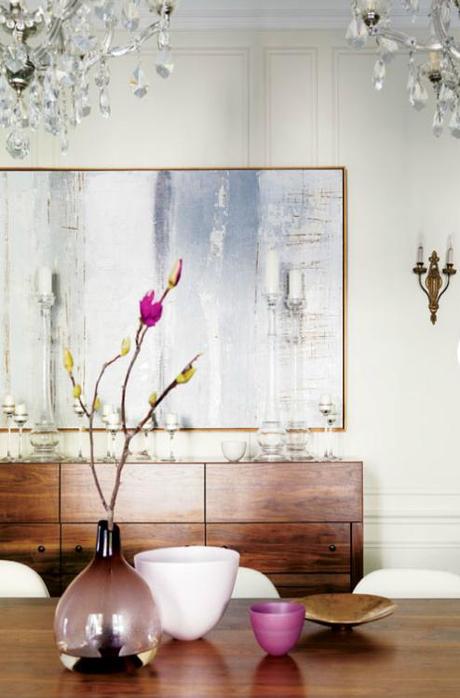 Different view o the dining room details.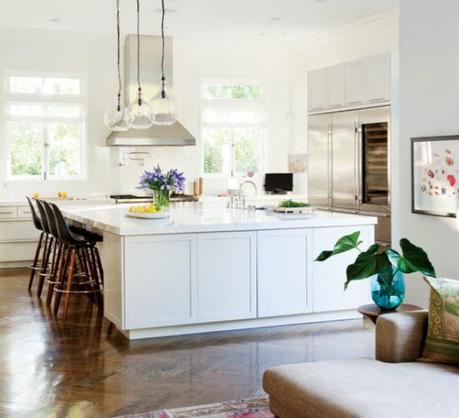 I love center islands in kitchens. Mainly because my kitchen is so small there is no way to fit a dining table let alone a center island in it. This kitchen just has space. And the best kitchen cabinets known to man. There's a separate white wine cooler and some of the drawers are refrigerated!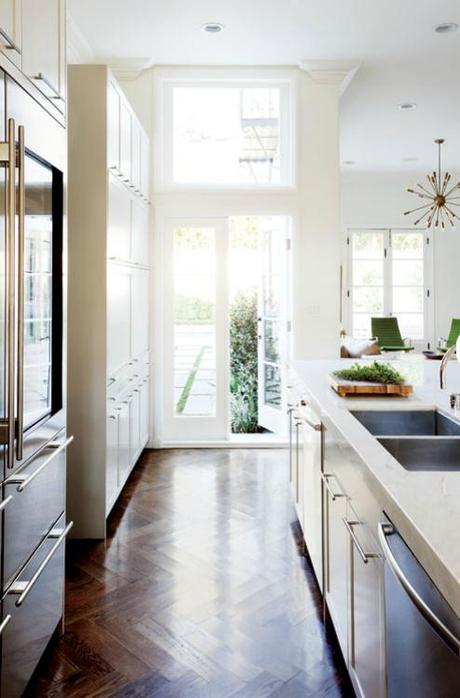 A door leads outside from the kitchen.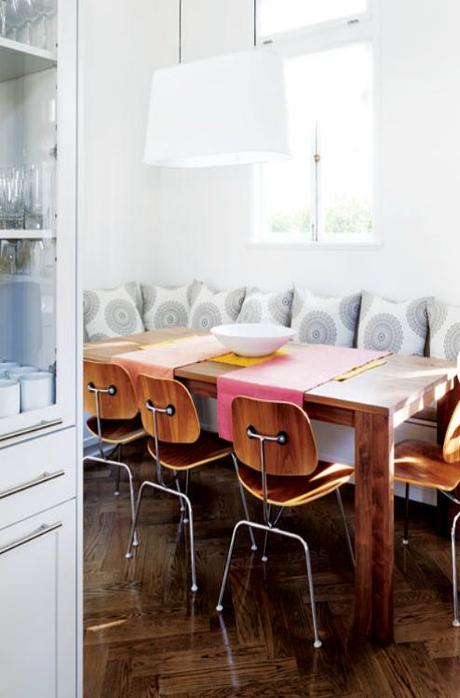 Breakfast nook in the kitchen. The bench style seating is great use of space.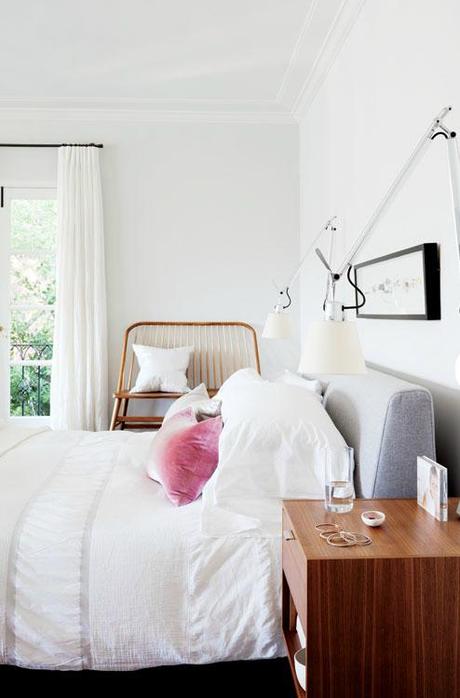 The master bedroom is sleek and unfussy. Love the retractable reading lights.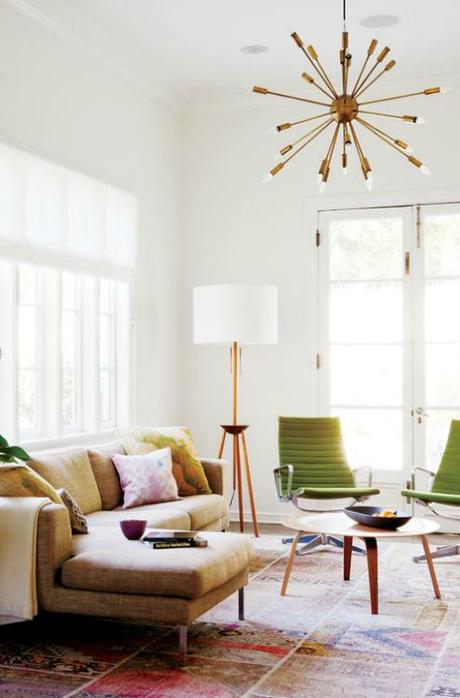 An area to relax in. Love the old star chandelier.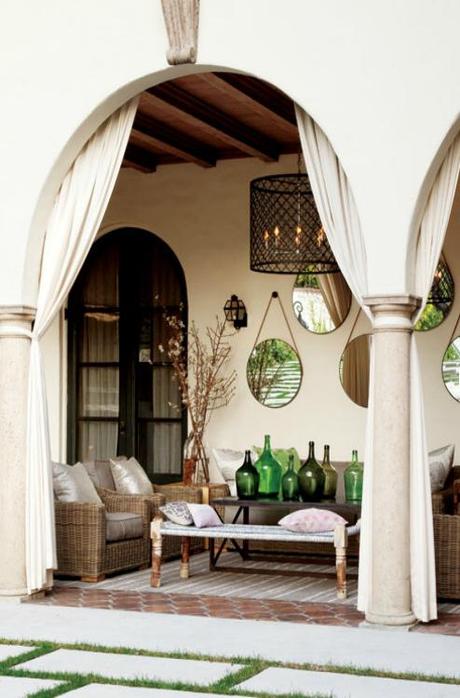 Backyard patio. The curtains are a great idea for shade from the sun or for just creating an intimate atmosphere.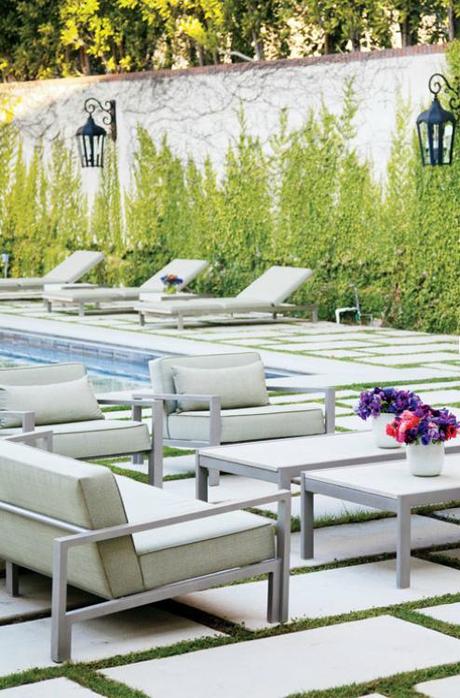 The pool area. Very boutique hotel.
All images: Style at Home.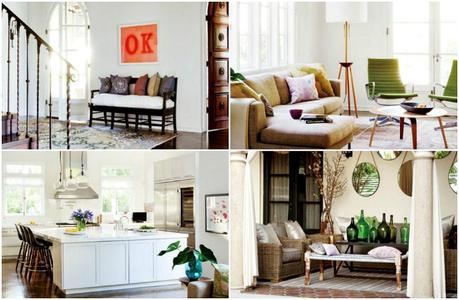 The post Spanish style house in Los Angeles appeared first on