After all the sourdough recipes you had to put up with, I am glad to say that the sourdough adventure is almost coming to an end.
You see, my previous recipes were all recipes that didn't require the lifting powers of the yeast thriving in the sourdough starter. Items such as brownies, muffins,  pancakes, waffles all had either baking powder or baking soda in them that did the lifting. The sourdough starter was superfluous at the very best. It's just there to add flavour, or as a means to use up all the sourdough discard that came with each sourdough feeding.
Last night however, i put my sourdough starter to its ultimate test. I baked a bread with it.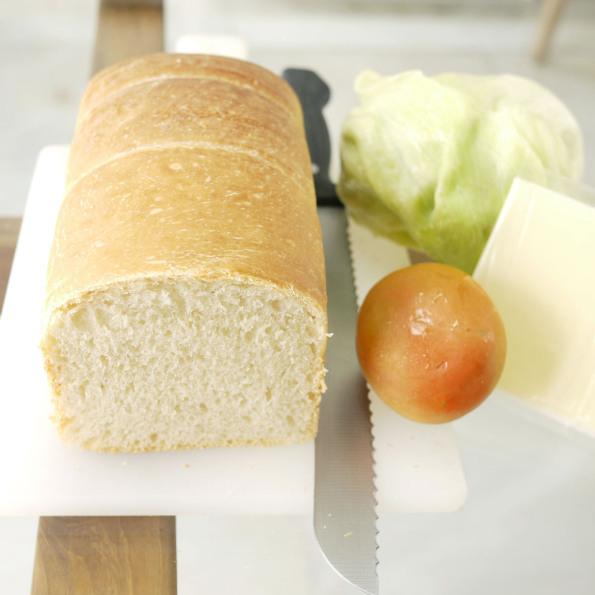 Unlike instant yeast which probably takes two hours to proof, i had to let it sit for about three hours for its first proofing, and another 5 hours for its final proofing.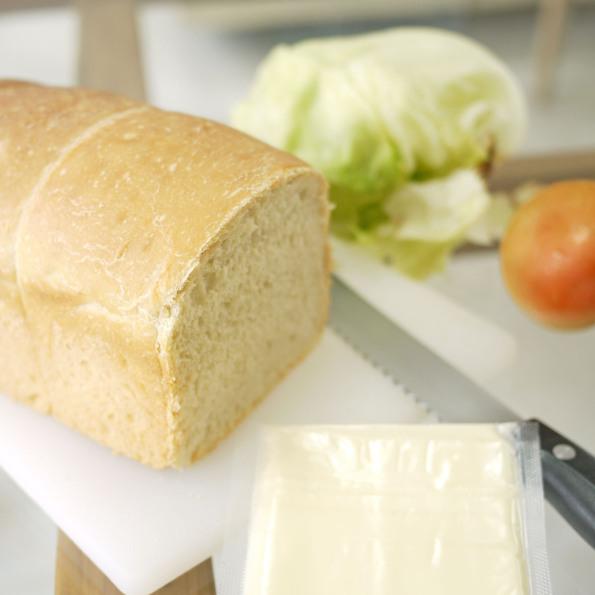 Nevertheless, I am pretty happy with the result. The bread came out sufficiently soft with that sour twang that trademark sour twang that comes with sourdough bread!  I can't believe i just baked a bread with yeast that i grew in my own kitchen!
Yay Me!
Sourdough Sandwich Bread
Slightly modified from "Rahasia Membuat Roti Sehat & Lezat Ragi Alami" by Sangjin Ko
375 grams Bread Flour
180 grams sourdough starter
7 grams salt
37 grams sugar
165 grams water
30 ml milk
45 grams butter
In a bowl, mix the flour, salt, sugar and sourdough starter. Make a hole in the middle and pour the water and milk into it. Mix well. Transfer the batter onto a table top that has been dusted with flour. Add the butter, and knead till is elastic and stops being sticky.
Shape the dough into a bowl. Cover and let to proof at room temperature till it doubles in size (3 hours).
Punch the dough down to let out excess air. Divide dough into 2. Cover with plastic and let rest for another 30 minutes.
Grease you S\sandwich tin with butter. Preheat oven to 200 degree celcius.
Take one of the dough, flatten it and roll it up like a swill roll. Place the dough onto the sandwich tin.
Let the dough proof for another 2 hours (i left mine to proof for 5 hours).
Bake the dough at 180 degree clecius, for about 30 minutes till the tops get crusty and golden brown.