Hey guys! 9/11 is pretty somber. Reading all the posts about people's thoughts are so deep. Thank you to everyone who shared!
Today…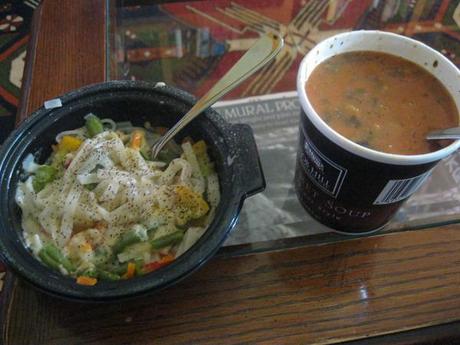 Lunch was so yummy! I tried a Gluten Free frozen pasta primavera and a cup of Italian Chicken and White Bean soup.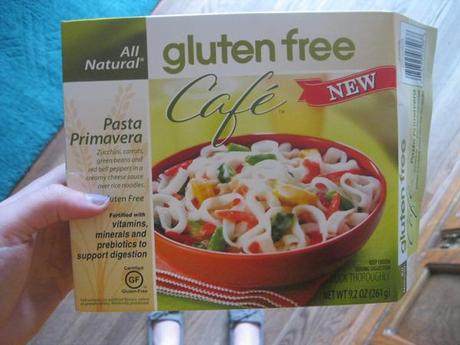 I was feeling a little defeated at the grocery store while looking for lunch. Today we met at my Grandma's house to spend some time with her and we needed to pick up some eats. I decided to just go quick-and-easy!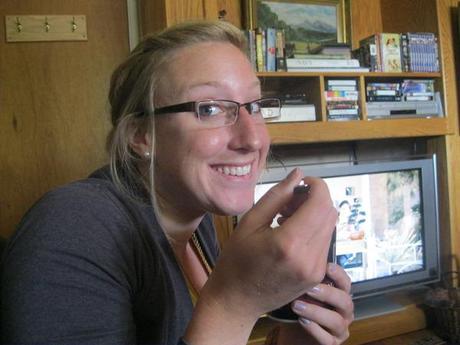 After lunch Dad, Jaemen and I headed out to Best Buy because my new Nikon baby broke while on vacation! Can you believe the horror?!
The flash was jammed so we took it back and they happily exchanged it for a brand new, flash working one.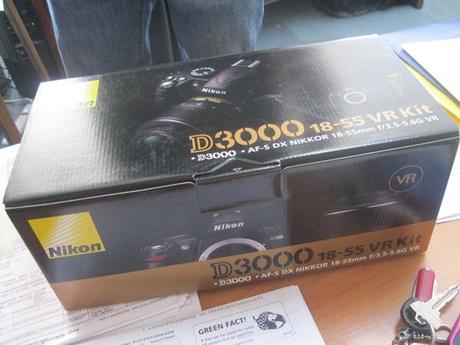 While waiting for the manager to approve our exchange Dad and I had an epic battle discussing Cohen Brother Movies. It all started with comparing the Original John Wayne version of True Grit with the new one. I like the new one because Matt Damon plays LaBoeuf so much better than the guy in the original. Dad agreed but wasn't swayed. Then we talked about The Big Labowski, we both laughed hysterically at "You can call me Duder". I liked Fargo for the foot sticking out of the wood chipper at the end and Dad said his favorite was No Country For Old Men. Where I said that it was the most depressing, the guy kills people with an air compressor! Dad says they are just existential themes…
We did not leave best buy in Cohen Brother bliss.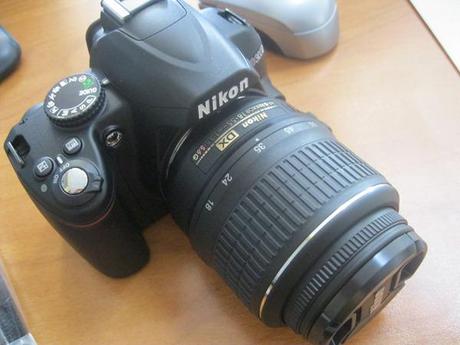 Glad to have a fully functional camera again, whew!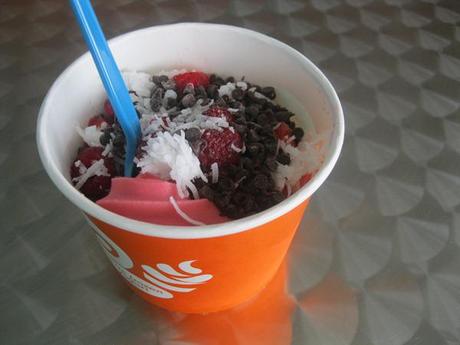 I hadn't been to Myo in exactly 7 days and I was ready to run over any car, biker, or child in my way!
I had plain tart and watermelon sorbet (which is my new froyo obsession, so good) with strawberries, raspberries, dark chocolate chips and coconut flakes.
After my Myo date I hurried back to the office where Joe (the guy who lives behind my Dad's office) had made some of his FAMOUSLY DELICIOUS potato salad.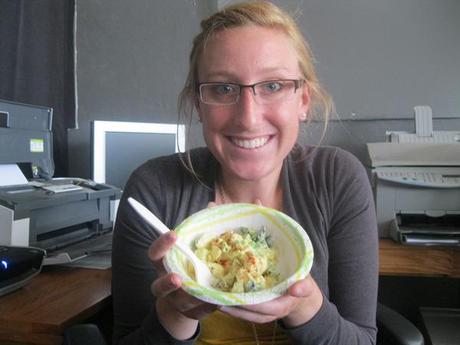 It's a great hair day… anyways this is the best potato salad in the WORLD and I was not going to pass on it. So I had another snack this afternoon.
I just realized everything I've ate today has been in a bowl…. Bowl-a-rific

I participated in a recipe contest held by Marx Foods. They sent me a bunch of dried chilies and asked me to make something tasty with them. I have to write the post tonight and voting will start on the 13th (Tuesday)! I can't wait to share my recipe. It was so good!