For the winner of the Beach Foodie giveaway, please see the bottom of this post.
It's definitely soup season. We've still had a few freaky weather days where it's over 50, but hopefully those are on the way out. Because hello? It's December 14, and I for one am dreaming of a white Christmas.
Our new apartment has pretty good heat- although that didn't stop me from buying a Grown-Up comforter + duvet cover!- but I've been craving comfort food. Crusty bread, hot drinks, and a big, steaming pot of soup.
I'd been eyeing Heidi Swanson's Simple Tomato Soup recipe, which was based on one of Melissa Clark's. Two of my favorite food writers creating and elaborating on the same dish? I knew it had to be good.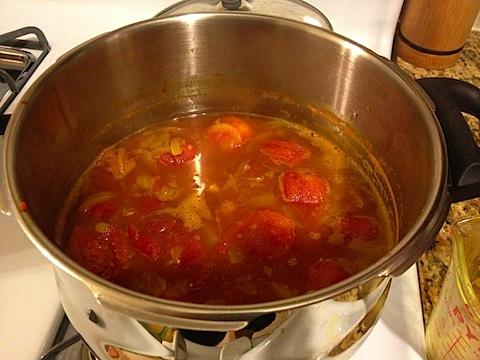 The soup itself was easy, but puréeing the whole tomatoes and strips of golden onions proved to be a bit of a production. For the third time in a row, I forgot to pick up my immersion blender (great gift idea for the cook on your list!) from my parents' place, so we shuttled soup from pot —> food processor —> second pot in batches. It was worth it, though! (You can also skip the puréeing step; I did this for breakfast the following day and it was just as tasty, though a bit messier.)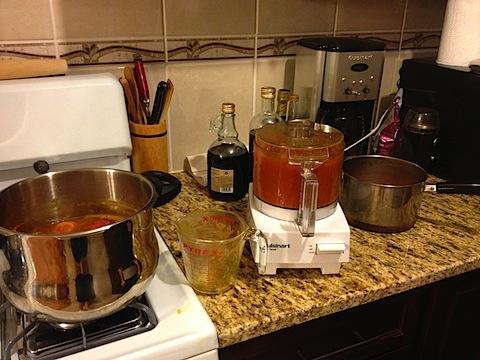 The recipe recommends several different toppings, and we used almost all of them! Sundried tomatoes, cheddar cheese, a poached egg, coconut cream, brown rice and a squirt of lemon. Delish!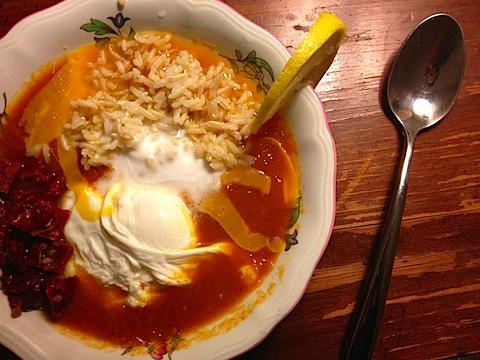 The end table in our living room is now where we get the best light after hours, so expect to see a lot of photos from this spot!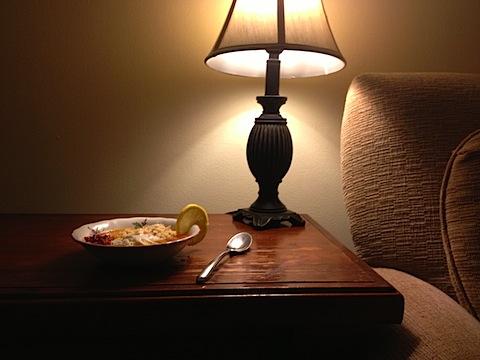 In search of another easy, comforting dinner, I found myself inside Panera Bread last Saturday night. I was still in my gym clothes and had a party to go to in a little over an hour, but I still wanted to eat a "real" dinner before filling up on hors d'oeuvres.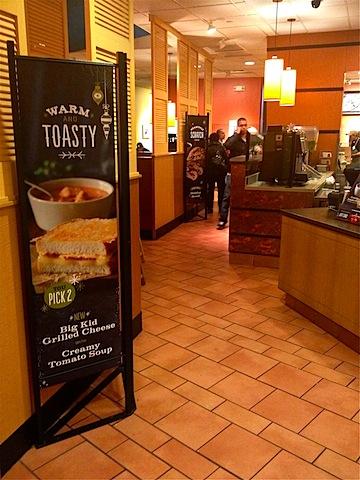 I used to go to Panera quite a bit; there's one across the street from the movie theater, so it's a great place to go for a quick dinner. I always pick the "You Pick 2″ option: choose a soup + salad, soup + sandwich, or (new!) soup + entrée. I usually stick with one of my two favorite vegetarian soups (black bean or garden vegetable with pesto) and the mediterranean veggie sandwich.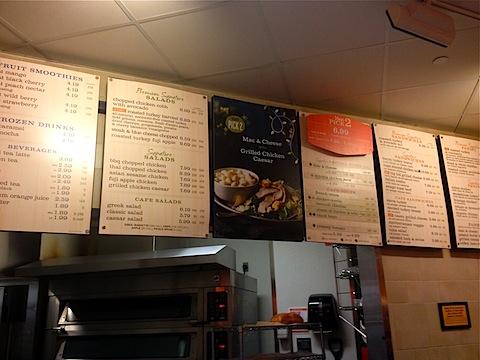 I was feeling a little decadent this time, though, and ordered a bowl of their mac 'n cheese to go with my black bean soup. It also comes with a choice of bread, chips, or apples… their bread is both chewy and crusty at the same time, and it was just what I was in the mood for!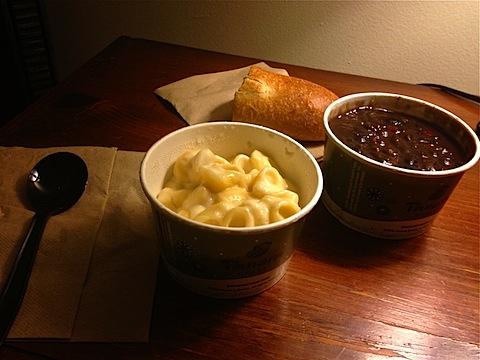 The soup was perfectly spiced, and tasted a lot like the black beans I make at home. And I learned why, from the black bean soup story! They soak the beans (which are sourced from Michigan and the Dakotas), and then reserve the cooking liquid to make up the soup and preserve the flavor. The mac 'n cheese was just what I was craving, too, and though pretty rich, didn't leave me feeling too heavy.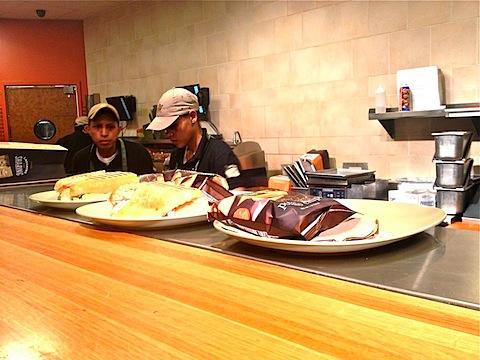 We lingered over the treat counter on the way out… they put me in the baking mood! The holidays aren't the holidays without cookies

.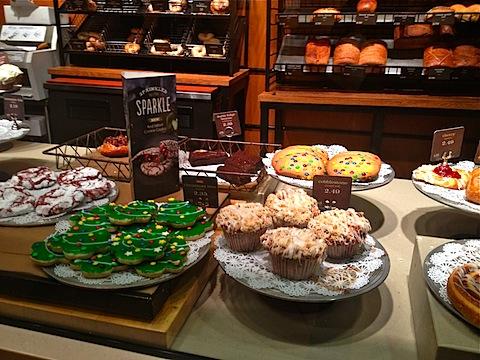 Have you ever been to Panera Bread? What did you order?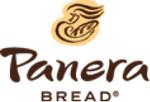 On behalf of Daily Buzz Food, I received a gift card and small stipend to pay for my meal at Panera and document my experience.
Thanks to everyone who entered the Beach Foodie giveaway! Here's the winner:

Congratulations, Elise! Please email me your mailing address and I'll get this out to you ASAP.
Have a good weekend!