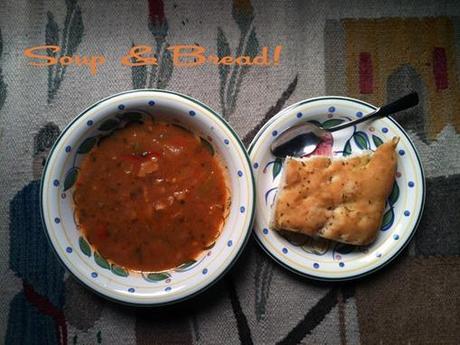 Today is a family lunch day. Grandma is having a harder and harder time getting around. Parkinson's is a tough disease that continues to make the body more stiff and painful so per her request we brought the food in, instead of going out to find food.
Everyone had deli sandwiches but I set a mini goal for myself to have 4 perfect healthy eating days in a row. 4 is my lucky number and the BEST number and today is day 1. I skipped a sandwich for some chicken tortilla soup and a hunk of focaccia bread for dunking.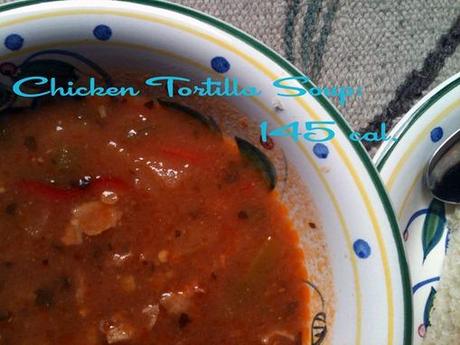 My chicken tortilla soup was nothing special, but it still was tasty. I feel much better about it than I would have felt about a big deli sandwich that's for sure.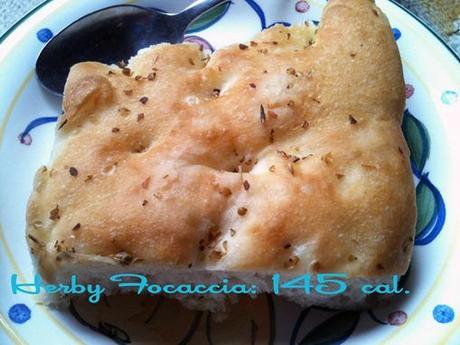 I found these HUGE squares of herby focaccia bread at the grocery store. I had half because they were seriously that big!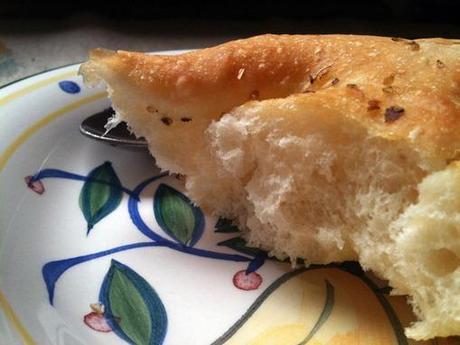 The bread dunked in the soup was delish! And after tracking all my lunch bites on MyFitnessPal I saw that I had some extra calories to spare so I splurged… just a little.