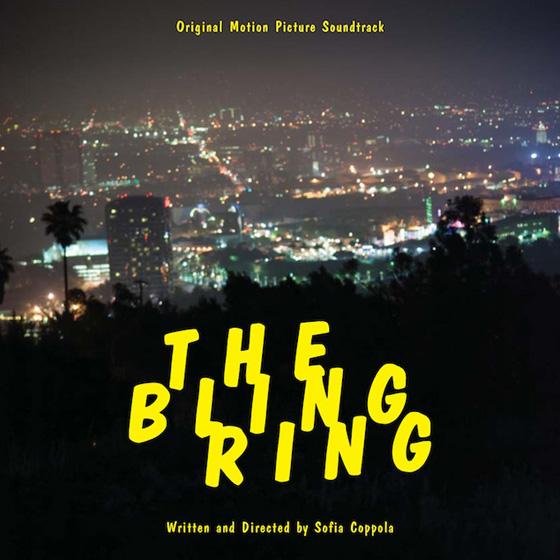 As one of the person who loves Lost in Translation and Virgin Suicides, I'm looking forward to see The Bling Ring, Sofia Coppola's latest film to be released this year. Despite of the reviews I read, I'm still excited to hear the soundtrack. The movie was scored by experimental musician Daniel Lopatin. He also worked with Brian Reitzell, as an executive producer and music supervisor. He previously worked with Coppola in Lost in Translation, Virgin Suicides and Marie Antoinette.
If you ask me, it's a refreshing collection of music with the hip hop touch. Though to be honest, some of them aren't my favorite, but the rest is pretty awesome. To be more clear, you can hear them below :
Kanye West – All of The Rights

Sleigh Bells – Crown on The Ground

M.I.A. – Bad Girls

Frank Ocean (ft. Earl Sweatshirt) – Super Rich Kids

Full Soundtrack List :
1. Sleigh Bells: " Crown On The Ground"
2. Rick Ross [ft. Lil Wayne]: "9 Piece"
3. Rye Rye [ft. M.I.A.]: "Sunshine"
4. Azealia Banks: "212″
5. Oneohtrix Point Never: "Ouroboros"
6. 2 Chainz: "Money Machine"
7. M.I.A.: "Bad Girls"
8. Kanye West: "All of the Lights"
9. Ester Dean [ft. Chris Brown]: "Drop It Low"
10. Reema Major: "Gucci Bag"
11. Can: "Halleluwah"
12. Kanye West: "Power"
13. Klaus Schulze: "Freeze"
14. deadmau5: "FML"
15. Brian Reitzell and Daniel Lopatin: "Bling Ring Suite"
16 Phoenix: "Bankrupt!"
17 Frank Ocean [ft. Earl Sweatshirt]: "Super Rich Kids"
**************
 Readers, what do you think? Do you love it or you prefer Sofia Coppola's previous soundtrack?