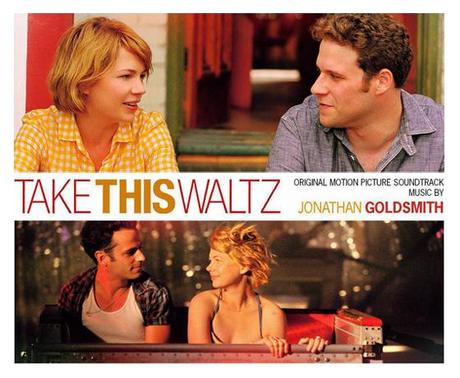 Maybe I've been in a love-hate relationship with Take This Waltz (2011). I might not like the whole story of this movie, but I love the wardrobe and I totally missed how great the music in it. I definitely love Secret Heart by Feist, but some others are such a sweet addition to the indie flick. Check them out :
Corinna Rose & The Rusty Horse Band – Green Mountain State

Burton Cummings – Stand Tall

Feist – Secret Heart

One great music scene I just have to share
(music : The Buggles – Video Killed The Video Star) :

Full Soundtrack List :
1. Green Mountain State – Corinna Rose & The Rusty Horse Band
2. Close Your Eyes – Micah P Hinson
3. Mahi Ve – JoSH
4. Secret Heart – Feist
5. Wide Open Plain – Doug Paisley Performed by The Parachute Club
6. Rise Up – The Parachute Club
7. Vittoria – Charles Spearin
8. Santa Lucia – A Man Da Band featuring Marco DiFelice
9. Rave On Sad Songa – Jason Collett
10. Closing Time – Feist
11. Video Killed The Radio Star – The Buggles
12. Stand Tall' – Burton Cummings
13. Don't You (Pt. 1 & 2) – Micah P. Hinson
14. Take This Waltz – Leonard Cohen
**********
Readers, what do you think about the songs and the movie?