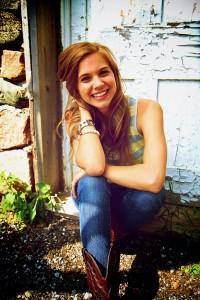 Kaitlin Kozell
Just when we thought the votes couldn't get any lower this last round of the #SoundOff dropped to an even lower low.  Kaitlin is doing her best to rally her fans to get them out to vote (unlike the Showcase she's in you only need to vote once in the #SoundOff) and yet still only a small handful show-up.   Unfortunately in this round the challenger showed up with just under an hour to go but any hopes for a late rally were dashed!
We've said it before, the #SoundOff is a platform for the artists being featured to connect and engage with their fans and to reach new fans at the same time.  If you don't let your fans know that they need to vote, they won't.  Make sure to give your message time to reach them too.
The next challenger to take on Kaitlin in her 3rd round is yet another of the Top 8 Boots and Hearts SiriusXM Emerging Artist finalists, Runaway Angel.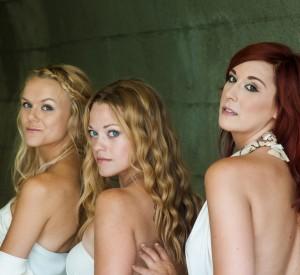 Runaway Angel
Runaway Angel is the most exciting power trio to hit Country Music in Years!  Cadence Grace, Ann Chaplin and Stacey Zegers have had major successes in their own right as Independent Female Artists.
Individually they have toured Canada,The United States, Europe and Britain, opening for major acts like Dean Brody, Aaron Pritchett, One More Girl, Jessie Farrell, Aaron Lines, Terri Clark, Emerson Drive and Doc Walker.  They've had music featured on CMT, Disney, Much Music and Much More Music as well as shows like Degrassi High, Dawson's Creek, Joan of Arcadia, Naturally Sadie and MTV's The Hills.  These three young ladies joined forces in the summer of 2013 and the official lyric video, aptly titled "Our Story" is the challenger in this round!
Will this round prove to be different or will the limited engagement continue?
Voting is open now and runs until 5pm EST Friday May 16, 2014.  Support the music, it only takes a few minutes of your time to watch the two videos and vote for your favourite!
Round 2
<a href="http://polldaddy.com/poll/8047686">Take Our Poll</a>