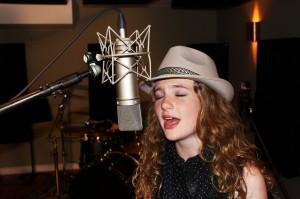 Abby Stewart
When Abby Stewart went up against country rockers Darkhorse I'm pretty certain everyone, including me, figured her reign would end at 3 straight.  For a while it seemed likely that Darkhorse would be the new defender as they held a small but steady lead over Abby much of the r0und.  But at some point late Sunday or early Monday something incredible happened, Abby's fans showed up and voted her well over top of Darkhorse with almost 70% of the vote.  This round was likely one of the most socially contested rounds we've had yet with both sides actively promoting themselves on Twitter and Facebook.  So definitely kudos to both Abby and Darkhorse for their level of engagement.
With Abby's win she lands herself a place in the #SoundOff Hall of Fame alongside Kalsey Kulyk, Matt Farris, Domino and The Road Hammers all of whom have won at least 4 straight.  To keep with tradition Abby gets one more round as a victory lap, to date only Domino failed to win their victory lap losing to Matt Farris and his video "Resident Redneck".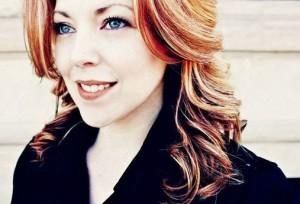 Tanya Marie Harris
Challenging Abby and hoping to put a damper on her victory lap is, Toronto based, Tanya Marie Harris.  Tanya's self described development derives from early influences such as Patsy Cline, AC/DC, and The Eagles with more recent creative direction from those such as Shania Twain, Carrie Underwood, and Joss Stone. Last summer, Tanya had a soft release of her new single "Second Hand Dreams" to great reviews of those in the industry and ongoing strong music video views from fans worldwide.  The music video for that song is the latest challenger in the #SoundOff.
Will Abby win again or will Tanya Marie make her past success feel like second hand dreams?  As always it's your #SoundOff so vote and share to support your favorite.  Remember to please support the artists so that they can continue to make music, if you like the song buy it (purchase information on most artists websites)
On a side note if you enjoyed the music from our previous challenger, Darkhorse, their début album, Let it Ride hits stores today details on their website www.darkhorseofficial.com!
Round 4
<a href="http://polldaddy.com/poll/8005929">Take Our Poll</a>