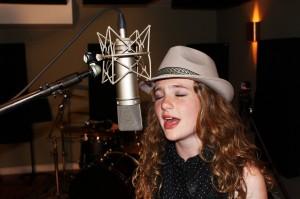 Abby Stewart
We're sure if someone would've told young Abby Stewart last week that she would win 3 straight rounds of the #SoundOff she would've told you that was unlikely, especially considering some of the challengers she's been up against.  We're less surprised.  From the moment we first heard her on stage with Dean Brody in Kingston we knew that we were onto something special.  Abby deserves every bit of success she's had so far in her career and we're certain that she's going places so regardless of what happens in the next round she's on our list of ones to watch.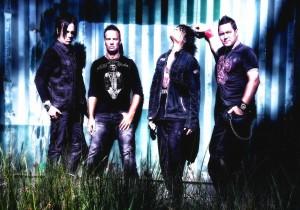 Darkhorse
Challenging Abby this week is a group of country rockers from Vancouver called Darkhorse with their début single "In The Country".  The song is off their début album Let it Ride which will be released on Tuesday April 29th.  One thing that I love about writing this blog is that I get to hear great music before it gets released to the public. I've been lucky enough to preview Let It Ride and lets just say it's definitely on my wishlist (maybe I can score an autographed copy or two so I can give one away to a lucky reader).  To compare Darkhorse to another country act would be an injustice to them, if anything you could say they are a cross between Bon Jovi, Rascall Flatts with a sprinkling of Little Texas just to add flavor.
So will Darkhorse be a challenge to Abby or will she dominate for yet another round?  As always it's your decision so #SoundOff and share this post so that your friends and family can #SoundOff as well.
Voting ends Monday April 28, 2014 5pm EST
<a href="http://polldaddy.com/poll/7999078">Take Our Poll</a>