Kalsey Kulyk went pretty much unchallenged over 5 rounds and even managed to overcome an early lead by Brea Lawrenson and Amanda Kingslandwith their Blake Shelton cover "Doin' What HE Likes".   Kalsey's single "With You" takes it's place at the top of our #SoundOff leaderboard in the Hall of Fame alongside our other champs Matt Farris and The Road Hammers.
As we head into the weekend we're going to introduce you to two brand new acts out of Ontario.  Both of these young ladies are starting to make their mark on the local music scene in their hometowns with aspirations of being the next big female Canadian Country star.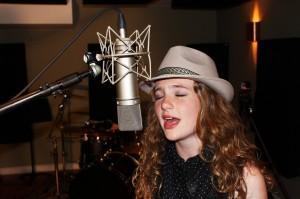 Abby Stewart
Our first contender is a young lady, Abby Stewart who hails from Kingston, Ontario.  Don't let the fact that she just turned 13 fool you, this young lady has a list of accomplishments that many artists could only dream of early in their career from winning 2nd place at Toronto's CNE Rising Star competition to making the final 8 in last summer's Boots and Hearts Emerging Artist Showcase.  Abby can be found in the lineup at the upcoming Calabogie Country Music Festival opening for Michelle Wright and Western Swing Authority this July.  Most recently Abby joined Dean Brody on stage at the Rogers K-Rock Centre in Kingston to perform his song "Bounty", trust me if you weren't there you'll want to checkout her performance.  With talent like Abby has we have no doubt that we will be talking about her regularly as her career takes shape, she is most definitely on our list of ones to watch.  Abby's second single is called "Broken Home" and it's one of our contenders in this round of the #SoundOff.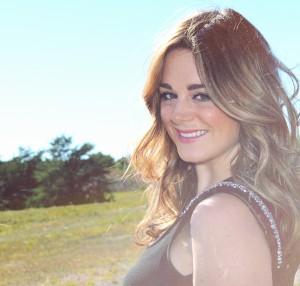 olivia charette
The second contender is a young lady born and raised in, Ontario's country music hotbed, the Ottawa Valley, Olivia Charette.  Olivia has been spending the past few years honing her skills and has a full slate of professional quality music videos on her YouTube account.  In the recent months Olivia has been working in Nashville writing and recording music with some of Country Music's top producers.  Olivia can be found alongside another Ottawa Valley legend, Jason Blaine, this summer at the Log Jam Country Music Festival.  Although Olivia doesn't currently have any of her own material posted online we felt it was important to introduce her to you anyway.   Be sure to keep an eye out for this young rising star – as Olivia says, "I'm on my way".  We decided to feature her take on Phillip Phillip's smash hit "Home" and it will be the second contender in this round of the #SoundOff.
So which one will it be Abby or Olivia?  Both are at the start of their careers and both are incredibly talented.  Voting is now open and runs until Monday April 21 at 5pm EST.
Please support these young ladies, tomorrow's stars need to start somewhere so why not here?  If you like what you hear subscribe to their YouTube channels and follow them on social media.
<a href="http://polldaddy.com/poll/7979504">Take Our Poll</a>