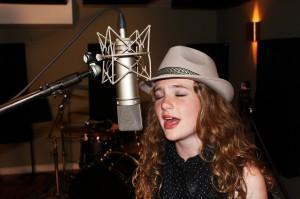 Abby Stewart
Abby Stewart takes another round in the #SoundOff.  Many might be surprised at the success young Abby is having in this poll but beyond her talent the reason for her success is simple, she's engaging her fans to vote via social media.  In all of the previous rounds none of the other contenders showed up…it's plain and simple.  The same can be said for The Road Hammers in the early rounds of the #SoundOff, they engaged their fans and overcame artists like Blake Shelton and Jerrod Nieman.  The great thing about this poll is that it gets a lot of visibility and helps promote artists.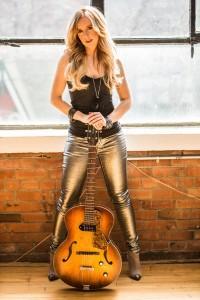 Melissa Bel
For Abby's 3rd round she's going up against our first ever non-country opponent, Melissa Bel.  Hailing from Toronto, Ontario Melissa has shared the stage with the likes of Ron Sexsmith, Colin James, Serena Ryder and Sloan. In April, Bel opened two shows in London, England for Canadian Juno award winner Matthew Good. Bel released a brand new 7-song EP, "Don't Forget to Breathe" in June 2013, and will be touring Ontario and Quebec this summer. Her voice has power and soul. Her debut album, BRAVE, came at the age of 18. It received widespread radio play in Germany where she performed a whirlwind tour of 14 shows in 16 days.
So can Abby make it 3 straight and be the first artist to win a cross-genre #SoundOff or will Melissa keep Abby's impressive debut on the poll to 2?  It's up to you.  You can only vote once but you can share, so if be sure to share the poll with friends and family and get them to vote for your favorite.
<a href="http://polldaddy.com/poll/7991588">Take Our Poll</a>