GallantMEDIA Services
We promised big news in September about the future of Sound Check Entertainment, we've kept you waiting long enough. We've always been seeking out new ways to promote great talent and great events so we have partnered up with GallantMEDIA, the company that developed our site, to offer artists and events even more.
For the past few years we've offered artists and events promotion through the blog as well as social media management.  Effective immediately we can offer you a full suite of marketing solutions from web and graphic design to promotional products.
GallantMEDIA has been in business for 10 years in the Ottawa Valley and has just recently opened an office in downtown Brockville, Ontario conveniently located just minutes off of the 401 at 7 Perth Street.  It is also the new Sound Check Entertainment HQ.  To celebrate this new partnership we will waive the tax on all new websites that are ordered during the month of September.
GallantMEDIA is no stranger to the entertainment industry, here are a few examples of event posters they have designed for shows in the Ottawa Valley. (click thumbnail to see larger poster)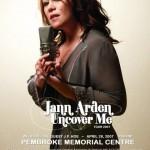 Jann Arden poster Uncover Me Tour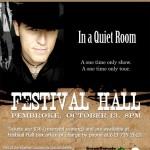 George Canyon "In A Quiet Room" tour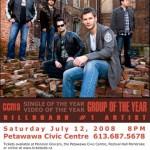 Emerson Drive
Whether you are a rising star or an established performer we can help you develop and promote your brand.  All of our websites are designed to be responsive, meaning that they will automatically adapt to the platform they are being viewed on (desktop, mobile, tablet etc..).
Here is an example of an album design by GallantMEDIA for a group called Nothing Sacred also one of the first band websites we developed.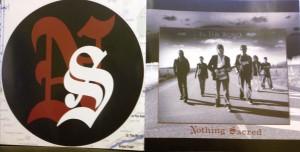 Nothing Sacred CD Insert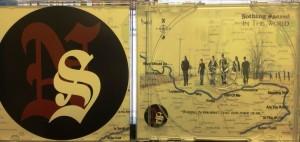 Nothing Sacred CD Case
We've also designed and printed event programs such as this one from a Colin James and the Little Big Band show we marketed for the Pembroke Kinsmen Club.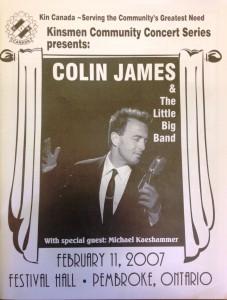 Colin James Kinsmen program
This new alliance will allow us to offer big city marketing and promotional services at a small town price.  As part of this new alliance watch for a redesigned Sound Check website coming in time for next year's festival season.  We are really excited about what the future holds for both Sound Check and GallantMEDIA and look forward to working with artists and labels alike to help bring your brands to life!
For a full list of services and some of the work we've done visit www.gallantmedia.ca, for more information stop by our Brockville Office (7 Perth St. Brockville, ON), call 613-704-2229 or email [email protected]