Here at Raymond Lee Jewelers, we love us a magnificent jewels auction – and Sotheby's upcoming December 7th auction in New York does not disappoint.

The auction will feature many exceptional jewels by Cartier, Van Cleef & Arpels, David Webb and George Headley. It will also feature Kashmir diamonds, Burma rubies, and an incredibly rare 22 carat fancy intense pink diamond ring.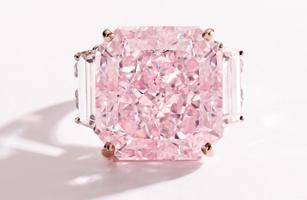 via National Jeweler
But the crowning jewel, with every ounce (or should we say carat?) of pun intended, is  the breathtaking "Light of Golconda" diamond.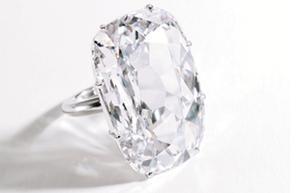 via National Jeweler
The "Light of Golconda" is a 33.03-carat, D, IF, type IIa old mine cushion-shaped diamond. Its beauty stems from its nearly all-carbon chemical structure, a hallmark of diamonds mined in India's legendary Kingdom of Golconda. Golconda diamonds, as National Jeweler explains, are "part of less than 2 percent of the world's gems that are the most chemically pure."
That near-exclusively carbon composition lends exceptional transparency to Golconda diamonds, resulting in breathtaking, iconic stones like the Arcot diamonds – who found their home in many a crown jewel collection, and the Indore Pears (currently owned by Robert Mouwad).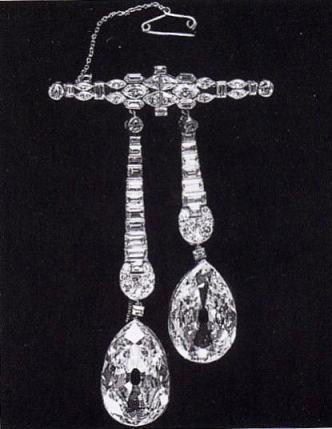 The Arcot Diamonds
The "Light of Golconda", as described by Lisa Hubbard, Sotheby's chairman of North and South America international jewelry division, "is a truly magical stone. It has everything: its translucence is breathtaking…and the antique cushion cut that spreads out along the hand makes the stone look different every time you see it."
The diamond is expected to realize somewhere around $7 million on December 7th in New York.
Liz for Raymond Lee Jewelers, your source for jewelry industry news and jewelry auction updates.