I love Autumn, it's my favorite time of the year. The clean-ish crisp air, the beautiful auburn leaves, the chilly breezes, wearing jackets again (well we were wearing coats this summer, but let's not get into that we're talking about fall!), pumpkins, sweet potatoes,  women walking around in cleavage revealing dirndls and men in leather overalls, beer and wine fests and a shit load of orange stuff! I freaking love this time of year! We have 3 birthdays in this house from Sept-Nov, we have Halloween where the children work.....erm go trick or treating so mommy and daddy can pig out on their hard earned candy, and my favorite holiday THANKSGIVING! The last few autumns we had some hard times, but for whatever reason, we never let it get us down. From September to December 31st I am pretty much happy most of the time. Anyway, this is supposed to be wordless Wednesday. Please forgive me, I don't have my dSLR right now, this summer along with a bunch of other electronics in my house, it suddenly stopped working. So we're working on that, in the meantime, check out our fall decor. It's not really looking like autumn outside, so be bought it in, plus I am not creative enough to go out and make  real sticks and leaves looks nice.
 I should be posting more regularly! I have so much to share. I may do a Deployment Sunday so I can share stories and photos from our eventful 6 months without the husband. The children and I traveled all over Germany so look out for that :)
OK I'll shut-up!
Starting School is a sign Fall's a'coming! My son started Kindergarten at the DOD school here. He is so ecstatic. His father is German and he is fluent in the language, but he didn't like the German kindergarten he went to. He complained that no one spoke English, I told him that you can speak German and we live in Germany! Oh, well. He is a lot happier in the Elementary school on base and he has a little girlfriend. She'd always give him hugs which he "hated" and now he loves her to chase and she's his 'favorite' best friend. So sweet. Anywho, here's his first day off the bus.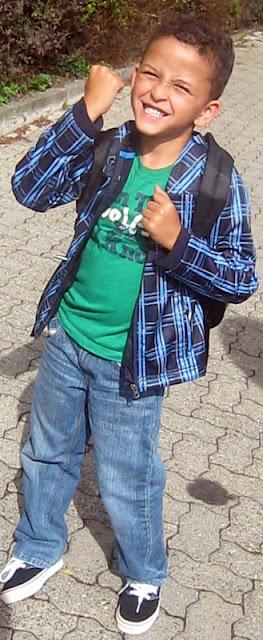 It's not really looking like Fall yet....yeah I know today is the first day. But we've been buying autumn stuff for the house since August when they were first on display. I have issues. I really freaking love Fall.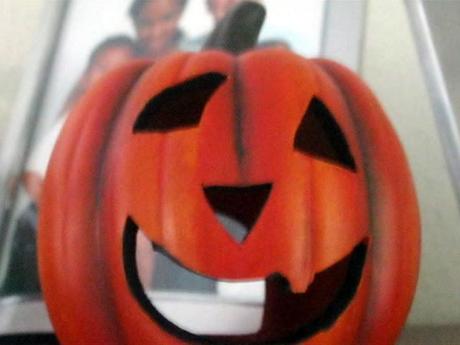 Yes a Mass (beer glass) is totally fall decor :) Who am I fooling, it's there year around- #lazy.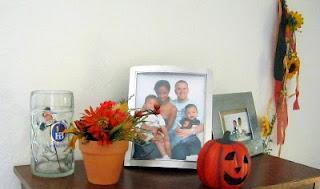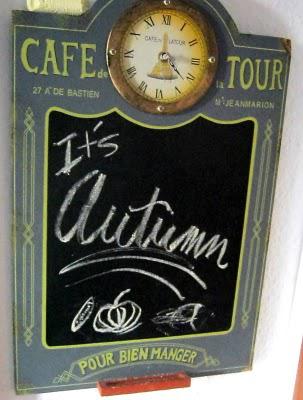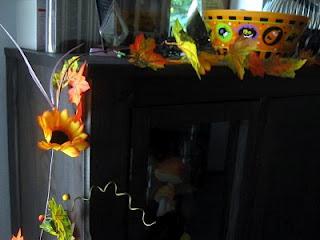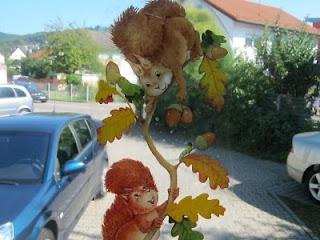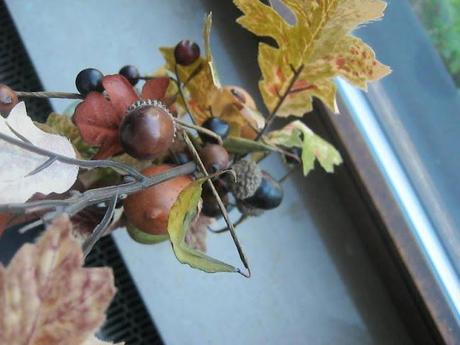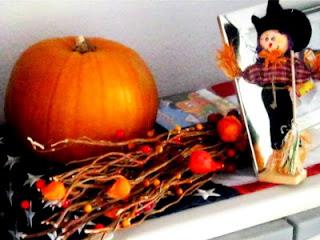 We used to keep a pumpkin outside our door, but every year someone steals it after Halloween. I was thinking about putting some kind of firecrackers inside and they'd get a bit surprise, but I think keeping it inside would result in significantly less jail time. :D
This is from the parade preceding the Wine fest in my town. We didn't go because we had other plans and the days following it was rainy and cold. I have photos from when I went last year on this blog:)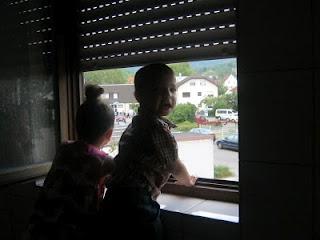 Blocked street! Yeah, lets go the other way.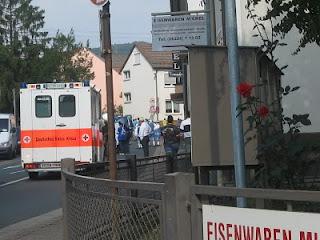 I hope to post more frequently soon. Thank you for reading! Next up, check out my fall recipes! I've only been blogging little over a year so it's not totally overwhelming. A lot of sweet potatoes, though! Tschuess!!!