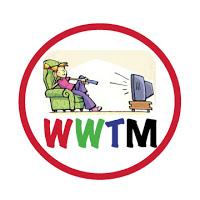 The answer to Wednesday's Trivia Question: Baby Joe's manny (male Nanny) is Andy
FIRST FIVES: Only 4 people knew this one which shocks me! Monica Caraffa, Mike O'Dea, Priscilla Paez & Dani Jackel
Honorable Mention:NONE
Goldbergs Trivia Question: The song that Adam and Dana danced to was "The Search is Over" by Survivor
THE NUMBERS
Sunday's Cable Top 5
Real Housewives of Atlanta-Bravo 1.6/3.6
Keeping Up with the Kardashians-E! 1.3/2.5
Big Bang Theory-TBS 1.1/2.9
Shameless-Showtime .8/1.6
Law & Order SVU-USA .7/2.3
Tuesdays Broadcast Top 5
The Biggest Loser-NBC 1.9/6.6
Brooklyn Nine-Nine-FOX 1.9/4.5
NCIS-CBS 1.8/13.9
Chicago Fire-NBC 1.8/7.0
New Girl-FOX 1.8/3.7
Tuesday's Cable Top 5
NA Tuesday's Twitter Top 5 Primetime Ratings 
Pretty Little Liars-ABC Family 637,000 Tweets
Being Mary Jane-BET 115,600 Tweets
Teen Mom 2-MTV 100,200 Tweets
Ravenswood-ABC Family 35,300 Tweets
Pro Bowl Draft-NFL Network 13,500 Tweets 
THE SHOWS
Beautiful 
My Mom and I went to see the Carole King play, "Beautiful" on Broadway last night. If you're my age (or older) then you'd probably enjoy the show. The music's great, the cast is great and it was fun to spend the time with my Mom even if it was 5 degrees out. The thing was that Carole seemed like she was a pretty boring person. Writing songs came pretty easy to her, she started at 16, got a job with Don "Donnie" Kirschner pretty easily, met her writing partner, Gerry Goffin, got pregnant, married, and divorced and then hit it big on her own with her "Tapestry" album. No big drug addictions, no big scandals, just songs. 
The Wahlburgers
I thought I might like The Wahlburgers, but the fact of the matter is that the show is really sort of boring. Paul, Mark and Donnie's brother and Alma, the Mom of them all, are really the focus of the show. Problem is, they're really not crazy enough, or interesting enough to care that much about. Donnie and Mark set Paul up in the restaurant biz and now they want to take over the world with their burger place and quite frankly, I feel like that's really what this show is for. I giant PR campaign to let us all know about the place so we'll visit next time we're up in Boston.  Guessing that Mark and Donnie can't possibly be in every episode and we'll be stuck with Paul and Alma for most of the series. Mark flew in on his private jet for a movie opening, dinner and a meeting and then he was gone. So I'm betting that once we're a few eps in, bye bye, famous brothers. Hate to say it, but even when they're in the show it's still just not that interesting. Sorry guys, it's not a winner for me. 
Modern Family
Cute episode of Modern Family last night. Not hilariously funny, but I liked the structure of it a lot. 3 separate dinners. Phil and Claire took Hailey out to dinner to find out her plans for the future, but Hailey turned the tables on her parents big time. She let them in on her fashion blog, (she has more followers than I do!) Phil and Claire got hammered and she was the one quizzing them on their futures. "Are you going to sell houses for the rest of your life?" "Do you really want to run Grandpa's business?" Turns out, Phil and Claire don't have a plan. So it was Hailey who had to pay the check and drive her drunk parents home. Jay and Gloria had Jay's best friend Shorty and his wife over for dinner where they let them in on their big news, they're moving to Costa Rica. That set Jay off big time. His best friend was leaving and he wasn't happy. If you got the "Shorty" reference, let me know I'll give you some bonus points for it. The last dinner was Cam and Mitch's where they weren't allowed to talk about the wedding or Lily and ended up with nothing to talk about other than Syria, so they wound up getting involved in a marriage proposal of the people sitting next to them at the restaurant. The episode was well done, but there were know truly laugh out loud moments this week, just a well structured story which I can totally appreciate. 
Suburgatory Jeremy Sisto's hair still isn't right, but at least he and Tessa are back home together where they belong. Dahlia's is STILL not over Dallas and George's breakup and has tried everything she can think of including recommending George for a friends super gay bath house renovation job so she can spend more time with him. George told Dahlia that unless she and Tessa work out their "issues" he can't spend any more time with her. Sooo Dahlia did the best she could to make up with Tessa and of course they're fine, it's a sitcom for god sakes. The Shea's are still suffering from Ryan's absence so they took in a foster child named Victor Ha. He was probably 7 or 8 but super precocious and a bit of a caricature of himself. 
All in all a pretty boring night of TV all around.
THE OTHER STUFF -Well...Love kept them together for a long time...39 years. Probably felt like forever, but  now at 73 years old, Toni Tenille shocked her husband, The Captain by filing for divorce. I used to watch their TV show all the time. I never remember The Captain speaking a word do you?  Maybe it started to piss Toni off that she had nobody to talk to other than those muskrats, Suzie and Sam.  
-Bill Cosby's coming back to NBC where he'll star as the patriarch of a multigenerational family and focus his comedy expertise on marriage and parenting. Hmmmm...Deja Vu? Michael J. Fox and Bill Cosby on NBC in family sitcoms? What year is this again? 
Thursday's Trivia Question
: 1984, 20 years ago, the NBC Thursday night lineup was: Cosby Show, Family Ties, Cheers, Night Court and ?  What ran at 10pm? 
WWTM-Kristy
Like me on Facebook at Watching Way Too Much
Follow me on Twitter at [email protected]
http://watchingwaytoomuch.com
[email protected]