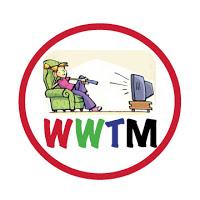 The answer to Tuesday's Trivia Question: Michael Evans, was Florida and James Evans' youngest child. FIRST FIVES: James Gabriele, Candace Gorin, Bill McLaughlin, Beth Hoff, & Monica Caraffa
Honorable Mention: Chris Lenge
Friday's Cable Top 5
NBA Playoffs-TNT 3.0/6.9
TBS Prime Movie-TBS .9/1.7
Sons of Guns-Discovery .8/1.7
American Dad-Adult Swim .8/1.9
NBA Playoffs-TNT .7/1.9
Sunday's Cable Top 5
Still NA due to the holiday. 
Monday's Broadcast Top 5
The Voice-NBC 3.1/10.8
Revolution-NBC 1.9/6.4
The Bachelorette-ABC 1.9/5.8
20/20-ABC 1.3/5.6
Hawaii Five-O 1.2/4.9
Monday's Broadcast Trendrr Top 5
The Bachelorette-ABC 280,359
The Voice-NBC 200,936
Revolution-NBC 43,368
How I Met Your Mother-CBS 19,034
20/20-ABC 4,994
Monday's Cable Top 5 
NA
Monday's Cable Trendrr Top 5
WWE Monda Night Raw-USA 257,490
Love & Hip Hop-VH1 200,217
NBA Playoffs-ESPN 192,369
Stanley Cup Playoffs-NBC Sports 94,177
Burger Land-Travel Channel 32,591
Top 5 DVR'ed shows for the week of 5/6/13-5/13/13
The Big Bang Theory CBS-From a 4.9 to a 7.0 (+42.9%)
Modern Family-ABC From a 3.3 to a 5.2 (+57.6%)
Grey's Anatomy-ABC From a 3.1 to a 4.6 (+48.4%)
Revolution-NBC From a 2.0 to a 3.4 (+70%)
New Girl-FOX From a 2.1 to a 3.5 (+66.7%)
Howard Stern on Katie
As most of you guys know, I'm a HUGE
Howard Stern
fan and have been since 1988 when I first started commuting to NYC.  Tuesday morning, Howard had
Katie Couric
on his show and did what he does best. He got her to talk about all the "stuff" nobody else would ever get her to discuss From the death of her first husband, to her relationships with Bryant Gumbel and Matt Lauer, to her young ex-boyfriend, Katie told all.  She revealed that she has dabbled with Botox but hasn't had any major surgery, likes the lights off, and only occasionally will she wear a bikini.  Then...it was Katie's turn.  The interview aired on Katie's daytime talk show yesterday and was just okay.  Sort of cheesy actually. Howard was what he always is, controlling, funny and charming. Howard's an open book with not much left to reveal to true fans. Katie did put a super cheesy staff talent show together for Howard to judge.  Regardless of the cheese factor, It's always good to see Howard, he's fun to listen to and fun to watch.
The Voice
Last night was the LIVE elimination show.  Good news for Carson Daly, his hair is on a two day winning streak. I guess he finally got the shampoo/conditioner/water/styling gel thing under control.
All of the judges looked great and Sheryl Crow and some of the final 8 open the show with a performance that was just okay.  I didn't love it.
Lots of ball busting between Adam and Blake but then Carson had to remind us what an amazing guy Blake is for all he's pulled together for Oklahoma and then some even better news, Starbucks will give you a free coffee today if you donate to Oklahoma...so for all you coffee lovers...go do a good deed and get a cup or is it a Venti?  Grande? No idea, I don't drink coffee.
The show got started with Judith and Michelle singing  "Sweet Nothings" which was okay for me. Again, I don't get Michelle Chamuel.
First contestant to make it through...Michelle Chamuel. Of course.
Suspense needed, so the Swon Bro's and Sasha sang "Don't You Wanna Stay" they were good, she bugged me.
Second contestant safe from elimination...Danielle Bradberry.  No surprise at all there.
Sarah and Danielle sang "A Thousand Years" and did an okay job...but I love that song and hate it when its sung poorly.
Voice Confessional time: What is Your Guilty Pleasure? Michelle Chamuel likes to snack on lettuce, Shakira has dirty feet, Adam's hilarious, Blake wants Adam to be his sidekick and Usher has great arms.
Next contestant saved...Sasha Allen which was a SHOCKER to me and definitely to Shakira who almost fell off her heels.
Another performance...this one with Amber and Holly who sang a boring duet and then it was on to the next save...this time it was my faves...The Swon Bros. YEAH!!!
Next contestant who was safe from elimination was Amber Carrington.
The final save for the night was Holly Tucker.
Which sent Judith HIll and Sarah Simmons home...WTF? Judith Hill went home? America...what's wrong with you? Was it the crazy hairdo? I bet it was. Oh well, something tells me Judith will do just fine.
Nurse Jackie
Okay, so I had a feeling something wasn't right when I watched
Nurse Jackie
 in the car on Monday.  On the Showtime App, you can watch the next episode early, so I owe you all a huge apology.  I watched and discussed next Sunday's episode, not this past Sunday's episode. MY BAD BIGTIME! I thought I missed the whole blood test thing looking out my car window or something, but had I watched the eps in order I would have known Jackie and Eddie's sneaky plan to get blood out of Akalitus. How awesome is Zoey? No, wait...how awesome is Frank? Didn't you hold your breath for a second when you thought he could have been the guy that got shot? I did and I knew he wasn't the guy!  Coop finally called out Roman on her crappy medical skills and Prentiss became a hugger.  Nice episode, to bad I already saw next weeks.  I'll just copy and paste in my comments from yesterday for next weeks post, so just pretend you never read it in the first place.
NEWS & INFORMATION:
-E's giving Joan Rivers somewhat of a network takeover for her 80th birthday.  With extra episodes of Fashion Police and a black tie celebration on the slate for the week of 6/10, E! hopes to blow out Joan's birthday big time. Congrats to Joan...she rocks for an 80 year old!
-
Behind the Candelabra's
original airing was seen by 2.4 million viewers Sunday night with a bump to 3.5 million for the re-air.  I'm betting that the number grows a bit throughout the week especially with all the critical acclaim it received and people being away for the Memorial Day holiday. I gotta think that there are a lot of people out there like me who DVR'ed it just to see Matt and Michael make out.
-Nat Geo is making a JFK assassination movie called
Killing Kennedy
and
Rob Lowe
is trading in his dying cat face and Barry Gibb wig for a Boston accent and a more conservative hairstyle to play JFK. Ginnifer Goodwin's going to be forced to do something with those eyebrows now that she'll be playing Jackie O in the movie. The special should air later this year in line with the 50th anniversary of the Kennedy assassination. I'm in.
-
Melissa & Joey
already renewed for a 4th season. Just thought someone would want to know.
-
Mike & Molly
held back its Season finale because the plot revolved around a tornado and while the Oklahoma devastation is still in the forefront, CBS has announced that they will air the finale this week on Thursday 5/30.
-I didn't like AMC's
The Pitch
when it premiered last year. It really wasn't very compelling and it really didn't show you what truly goes on behind the scenes of a big pitch in the ad industry at all. This years agencies and brands were just announced and there were no real big names that would bring me back to give the show another shot. A big agency and a big brand would probably never allow the public to see what goes on behind the scenes.  Unfortunately that would be the only way to get viewers to watch.
-
Netflix
doesn't reveal much about their viewership numbers, but according to broadband tracking company Procera, here is what we do know about the release of
Arrested
Development
over the holiday weekend on the service:
One DSL network had 36% of devices watching Netflix on Sunday and at least part of one episode of Arrested Development. This was 3x the number that House of Cards delivered. 
10% of viewers made it to episode 15!
One cable network saw a jump in Netflix traffic peak volumes of 10% over the previous Sunday with a corresponding 8% increase in the number of subscribers accessing Netflix overall. 
-I had a feeling
Countess LuAnn
would sign her Real Housewives of NYC contract and sure enough...she's signed sealed and delivered. I mean seriously, "Money Can't Buy You Class" would be NOTHING without the show LuAnn...you need the show...bad! Smart move signing the contract.  Now you can get that 3rd single out there asap and keep your name and face out there. Who would care about any of it otherwise.  Look how quickly we've all forgotten about Jill Zarin.
-Tim McGraw and Mariah Carey will be performing for the Macy's 4th of July Fireworks celebration this year.
-Anyone ever hear of the
YouTube channel Smosh
? I hadn't but Smosh is apparently the first YouTube channel to have 10 million subscribers. It's a comedy focused channel...guess I'll have to check out one of these days.
Wednesday's Trivia Question
: Brad, Randy and...name the third Taylor brother.
WWTM-Kristy
Like me on Facebook at Watching Way Too Much
Follow me on Twitter at
[email protected]
http://watchingwaytoomuch.com
[email protected]