This is a simple and a quick curry made with Sorakkai AKA Bottle gourd with some authentic Indian ground masala and spices . Any squash could be used if you cant find a Bottle Gourd . This Sorakkai Kootu pairs well with Steamed Rice and roti recipes . So now off to Today's post Sorakkai Kootu or Bottle gourd Curry Recipe .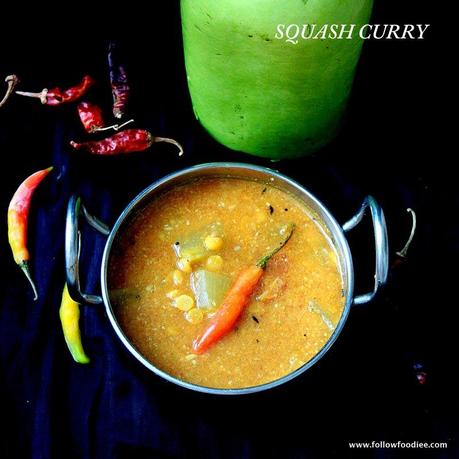 SORAKKAI KOOTU | BOTTLE GOURD CURRY 
Sorakai Kootu - Ingredients
Preparation Time :
10
minutes 
| Cooking Time :
30
minutes

Recipe Cuisine:
South Indian 
| Serves :
4
Channa dal - 1 cup
Sorakkai or Bottle gourd  - 1 number , Skin Out and Diced
Tomato -1 number ,  chopped
Onion -1 number ,  chopped
Hing -1 pinch
Curry Powder -1tablespoon ( Click here for the recipe )
Turmeric powder - 1 pinch
Water - As needed
Green Chilli - 1 number , Slit
Salt-to taste
To Temper :
Oil - 1 teaspoon
Mustard seeds - 1/2 teaspoon
Urad dal - 1/2 teaspoon
Coriander leaves - Few , Chopped ( Optional ) 
To Grind :
Coconut - 1/2 cup , grated
cumin seeds - 1 teaspoon
water - As needed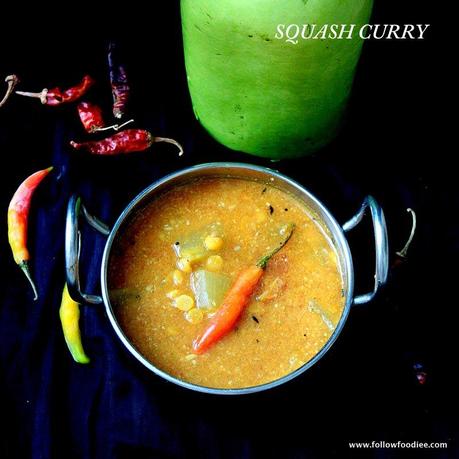 SORAKKAI KOOTU | BOTTLE GOURD CURRY 
Method :
Skin out the bottle gourd aka sorakkai and dice them in to cubes .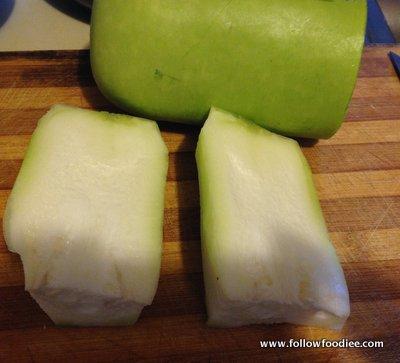 Take the grated coconut and cumin seeds in a blender . Grind them in to a paste  by adding water and set aside .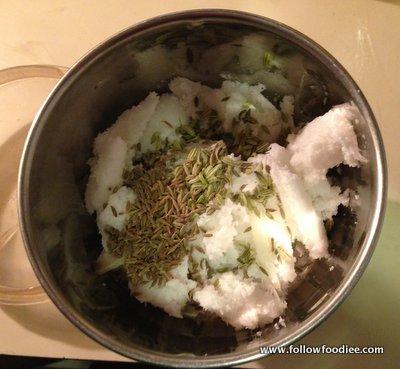 In a pressure cooker add the channa dal, tomato,onions,squash,turmeric powder , Curry powder ,and hing .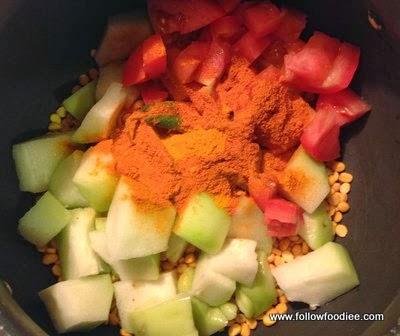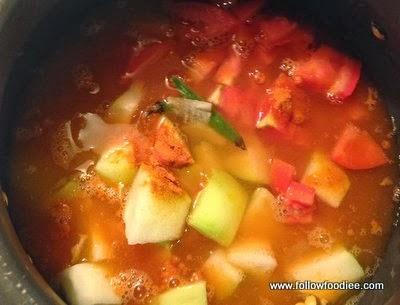 Cover with the lid and pressure cook the contents  for 2 hisses .
Now add the Ground Coconut and Cumin paste and bring the contents to a boil . 
In a pan add oil,  add the mustard seeds and allow it to pop ,add urad dal , and coriander leaves and allow it to sizzle .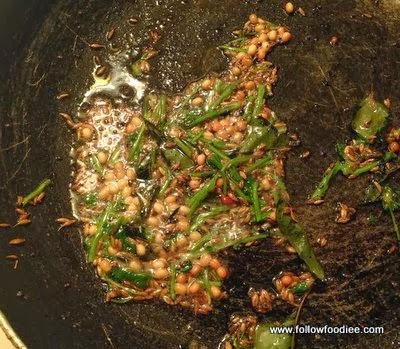 Transfer the tempered contents to the pressure cooked contents , add salt and mix-well .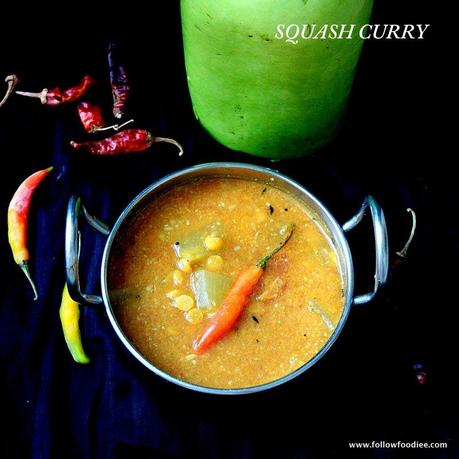 Yummy Sorakkai Kootu Or Bottle gourd curry is ready to be served . This Bottle gourd Curry or Sorakkai kootu could be served with Steamed Rice , Idly , Dosa , Parathas .
Note :
Red Chilli Powder and Coriander powder in a ratio 1:1 that is one tea spoon of red chilli powder and one tea spoon of coriander powder  could be substituted for Curry Powder  .
Check out the Channa Dal Recipes Posted in the blog below .
Channa Dal Chutney
Masal Vadai ( Lentil Fritters )
Channa dal Banana Curry
Channa dal squash curry
Dal Tadka ( Using Channa Dal )
Check out the squash recipe in the blog below:
Yogurt Curry using squash 
Channa dal squash curry
If you like this recipe please like my Facebook page here to get regular recipe updates , or follow me on twitter here , pinterest here , and Google plus here to get regular updates of recipes .