Sakkarai Pongal or Sweet Pongal is a traditional Indian recipe made during the festive seasons in India . The sweetness to the Pongal is derived by using jaggery . So now off to today's post Sakkarai Pongal or Sweet Pongal Recipe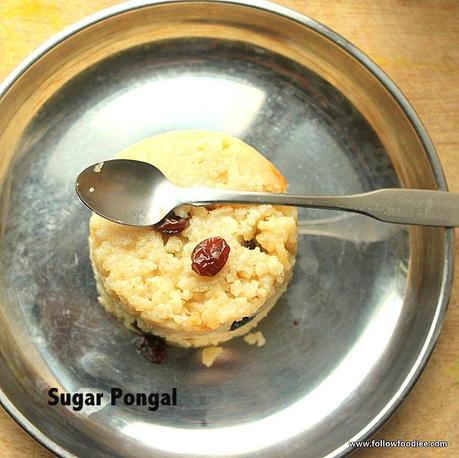 SAKKARAI PONGAL | SWEET PONGAL RECIPE
Sakkarai Pongal - Ingredients
Preparation Time :
5
minutes
| Cooking Time :
15 minutes

Recipe Category:
Dessert
  | Recipe Cuisine:
South Indian 
Raw Rice | Pacharisi - 1/2 cup , washed
Jaggery | Vellam - 1/2 cup , broken
Milk - 1 cup
Water - 1 cup
Ghee - 2 tablespoon ( Click here for the recipe )
Raisins  - Few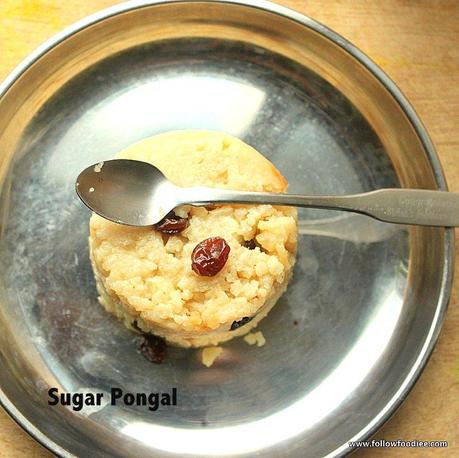 SAKKARAI PONGAL | SWEET PONGAL RECIPE
Method :
Take the pressure cooker , Add the washed rice , water and Milk .  Cover with lid and pressure cook them for 4 hisses .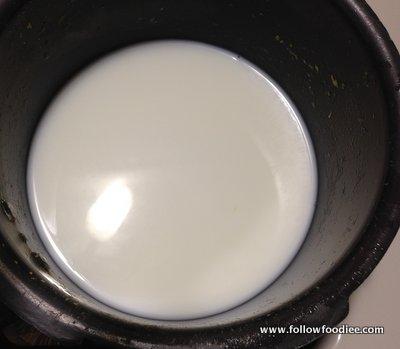 Once the pressure releases , Open the lid of the pressure cooker and Mash them up with a spatula .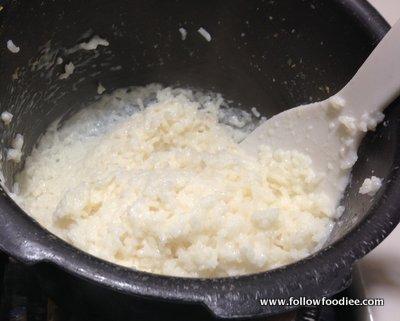 Take the broken jaggery in a kadai . Add some water just to immerse them . Melt them .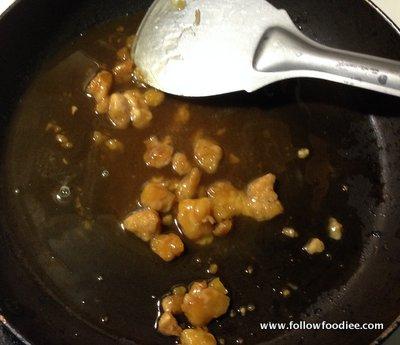 Now add the mashed rice to the jaggery and Mix .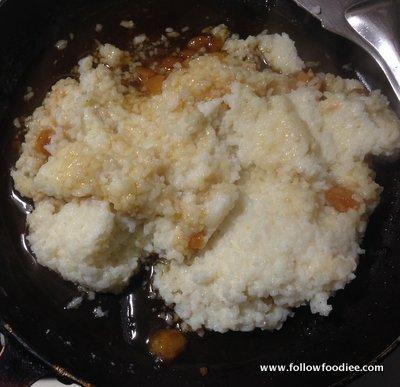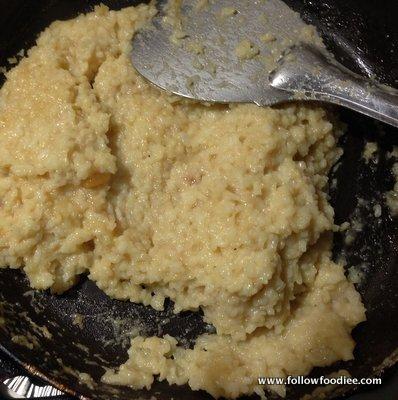 Melt some Ghee in a different pan . Add the raisins and allow them to pop .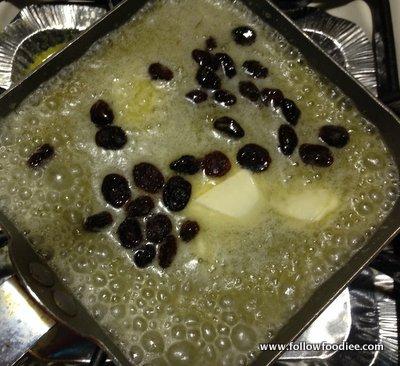 Transfer them to the Sakkarai Pongal .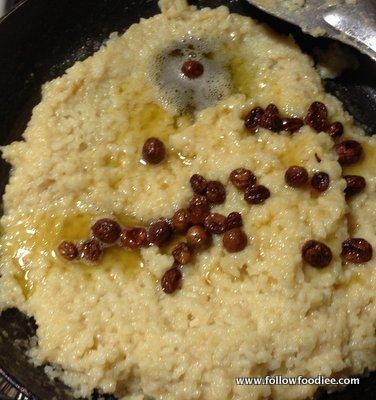 Mix them well and the Sakkarai pongal will start leaving the edges of the pan .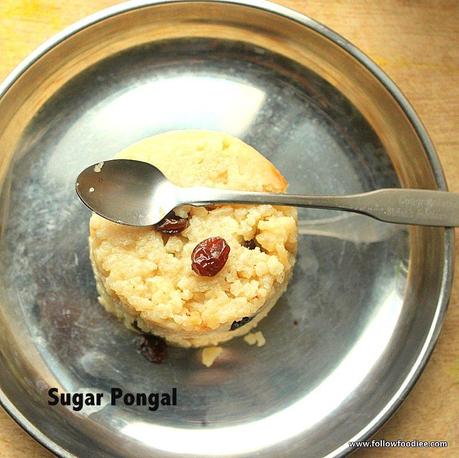 Delicious Sakkarai Pongal is ready to be served .
Notes :
Adding Milk  can be substituted  . Replace the milk quantity with water
Ghee can be replaced by  Oil .
Fried cashew can be added to the Pongal when serving .
Check out the other
Indian Sweet
, dessert recipes Posted in the blog below .
Pumpkin Halwa
Ladoo Recipe
Melting Mysore Pak 
Semiya Kesari 
Rava Ladoo 
Maida Burfi 
Palkova Recipe , Milk Sweet 
Rava Kesari
Poli Recipe
Beetroot Halwa  
Click
here
to view all the other Dessert recipes in the blog . 
If you like this recipe please like my Facebook page here to get regular recipe updates , or follow me on twitter here , pinterest here , and Google plus here to get regular updates of recipes