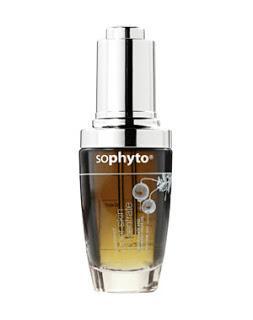 Months ago I purchased a sample of this serum on Naturisimo, actually we are talking about a Deluxe sample (9.50£ for 10ml) -.-' 
Since I read impressive reviews on this oil I told myself 'You gotta try it, if what they say is real you'll be glad to have spent that money, if not you'll be able to stop people from buying it, blinded by the hope of a hypothetical miracle product'. 
Let me first write down the list of ingredients: 
prunus armeniaca (apricot) seed oil, punica granatum (pomegranate) seed oil, rubus idaeus (raspberry) seed oil, vaccinum oxycoccos (cranberry) seed oil, rosa canina (rosehip) seed oil, tocopherol, ubiquinone (Coenzyme Q10), rosmarinus officinalis (rosemary) leaf extract   
I think the INCI talks by itself, there are 8 well chosen ingredients, mixed for protecting and smoothing skin's surface and delivering more radiant looking skin. This is all true, we are not talking about a miracle, we are dealing with the powerful properties of natural ingredients. This serum features a bunch of vegetal oils known for their antioxidant, anti-inflammatory, anti-aging, illuminating properties, no surprise then if it works, it would have been actually if it didn't!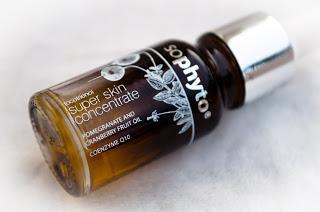 What I want to discuss in here is if it's worth to spend 35£ for 30ml of serum. It is if you are a lazy-give-me-everything-ready type of person, since this bottle will last you several months, you just need a drop per application. 
But if you like preparing your beauty products, here you have a list of the ingredients and their related costs on Aroma-zone, my reliable natural beauty supplier: 
- Apricot seed oil  9.20€ (250ml) 
- Pomegranate seed oil (CO2 extract) 4.50€ (10ml) 
- Cranberry seed oil 5.50€ (30ml) 
- Rosehip seed oil (rosa rubiginosa) 11.50€ (100ml) 
- Tocopherol 2.50€ (5ml) 
- Coenzyme Q10 4.20€ (5ml) 
- Rosemary leaf extract 4.50€ (10ml) 
Usually Pomegranate seed oil is used at a low percentage, around 5%. This means that probably 90% of the serum is abricot oil, the cheapest of the list. The other ingredients will be in increasingly smaller amounts until the rosemary extract, usually used at 0.2%. 
After these considerations, I might gladly tell you that the total cost of 30ml of Tocotrienol is less than 5€, if you wanna be more precise, just add 1€ for pouring it in a nice bottle. That's all.  
I hope this was helpful. 
Cheers, 
Kali